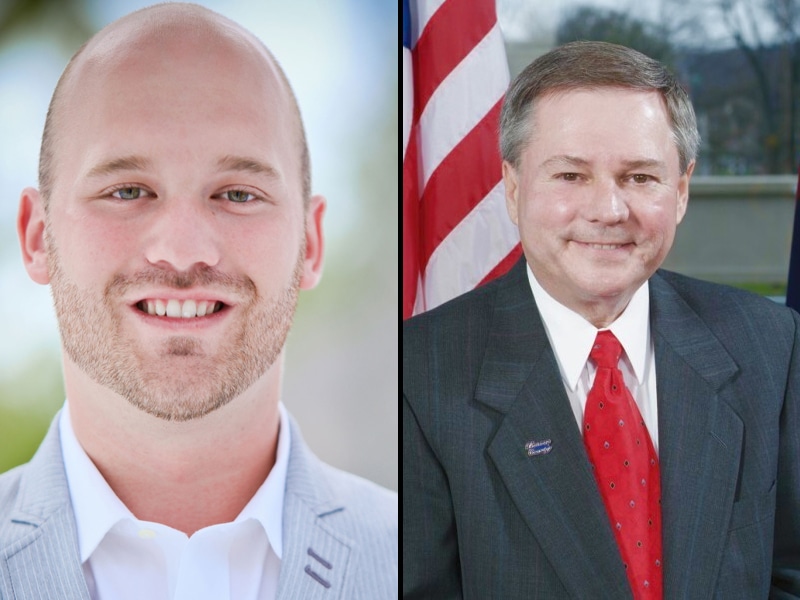 Republican Commissioner Dan Camp has joined with Democratic Commissioner Tony Amadio in moving forward with a closed process of hiring a Financial Administrator to replace Ricardo Luckow after interviewing only one candidate for the position. Camp and Amadio are seeking to fill the position without accepting any applications from the general public, having overruled Commissioner Egley's desire to advertise the job.
The Commissioners have conducted the one interview of their sole candidate, Tim Boyde, a Rochester native who currently resides in New York. Boyde presently works as Administrator of Allegany County, New York. Unlike the county's prior Financial Administrator, Boyde is not a Certified Public Accountant, although he does have experience working as a budget officer. Commissioners Camp and Amadio have directed the County's Human Resources Office to begin salary negotiations with Boyde, who is seeking in excess of $100,000.
Commissioner Amadio had been highly critical of the $120,000 salary paid to Ricardo Luckow when he served as Financial Administrator, and told the Beaver County Times that the county would seek to outsource the position to an outside firm, "hopefully have someone come in three days a week at a substantial reduction in cost." The Commissioners abandoned that possibility after privately meeting with Harrisburg-based Susquehanna Accounting & Consulting Solution. The firm told the County they would want approximately $265 an hour to do the work. Along with Susquehanna, Commissioners also spoke with Cottrill Arbutina & Associates of Beaver, although sources say the firm expressed little interest in the work.
As with the position of Financial Administrator, Camp and Amadio had not issued a public Request For Proposal (RFP) for a financial consultant firm.
Although the Board is not mandated by law to advertise the position of Financial Administrator, Commissioner Camp and the entire Republican slate of candidates had pledged during the last election to put an end to the hiring of individuals and contracting of firms without publicly advertising the opportunities, a practice they had dubbed the "friends and family plan."
See Also:
– Amadio & Camp Remove Egley As Chair & Fire Financial Admin Luckow
– Former Financial Admin Still Assisting Law Enforcement Despite Being Fired
– Commissioner Amadio Is Telling The Public False Things About County Finances Again
– In-Depth: Beaver Countian Challenges Amadio On Statements About The Budget – Amadio Tells Egley To "Keep Smiling"
– In-Depth: Beaver County Hid Massive Deficits – Wrote Millions In "Bad Checks" At The End Of Last Year