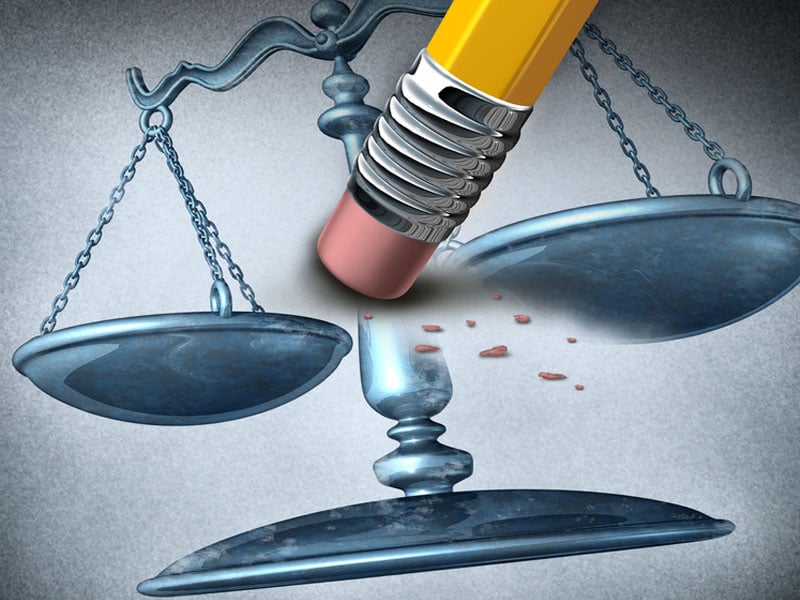 The Republican majority Board of Commissioners voted today to abolish the elected office of Jury Commission.
As required by law, Commissioners Dan Camp and Sandie Egley's vote to disband the office will take effect at the end of the current term for elected Jury Commissioners Shelley Blythe and Tamara Golletti, which expires at the beginning of 2018. Democratic Commissioner Tony Amadio voted against abolishing the office.
Created in 1867, the jury commission has a duty to oversee the process by which jurors are selected. The commission creates and maintains pools of potential jurors, and chooses people from those pools to serve. Along with the President Judge there are two elected Jury Commissioners, one from each of the two major political parties, who serve four year terms.
Critics say most of the tasks once performed manually by Jury Commissioners are now entirely automated by software. Legislation allowing County Commissioners the option to abolish the elected position was signed into law in 2011.
The prior Board of Commissioners, including Tony Amadio, had originally expressed their support for disbanding the office, but ultimately caved under political pressure by Democratic Jury Commissioner Shelley Blythe and allowed the office to stand.
Beaver County Court Administrator Rich DeFilippi previously told the Beaver Countian his office can easily assume the duties. "Yes, the Court Administrator's Office can fulfill the responsibilities currently being handled by the jury commission," DeFilippi told the Beaver Countian. "We purchased software some 10 years ago which does a really good job handling all of those tasks […] We already pay an annual maintenance fee to our vendor, who dumps all of the voter rolls [that jurors are selected from] into the software for us."
The Office of Jury Commission is budgeted approximately $160,000 for 2017.