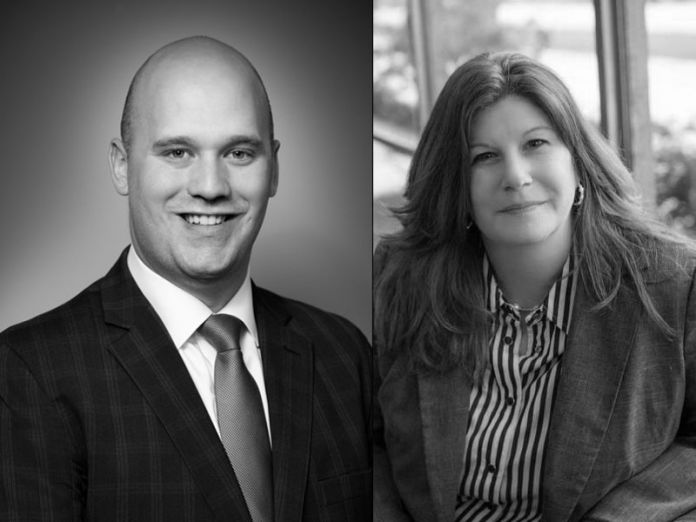 Republican Beaver County Commissioners Dan Camp and Sandie Egley are speaking out against their own party's chairman, after it was revealed he knew about racially charged posts made by a woman who resigned today as the party's secretary.
In an interview with the Beaver Countian this week, Republican Party Chairman Chip Kohser said he was unaware of posts made by Secretary Carla Maloney on Facebook that referred to African American NFL athletes as "baboons," suggested they should go back to Africa, and urged "white people" to "stop paying their salaries."
Kohser said he took BeaverCountian.com's reporting "with a grain of salt."
But then former Republican chairman Carla Yacoviello revealed to the Beaver Countian she had seen the posts by Maloney when they were made. Finding them deeply offensive, Yacoviello said she notified Chip Kohser. Yacoviello said she quit attending committee meetings after Maloney was allowed to stay actively involved and was promoted into a position of party leadership.
In subsequent reporting by the Beaver County Times, Kohser then admitted he had known about Maloney's racially charged posts months ago. Kohser told the Times he "could not recall" whether he told other members of the Republican Executive Committee before they appointed her to secretary.
Republican Beaver County Commissioners Dan Camp and Sandie Egley, both members of the Executive Committee, tell BeaverCountian.com tonight they were never informed about Maloney's posts and are now asking for Kohser to go.
"I never knew about these posts before the Beaver Countian came to me about them," said Camp. "With Republican Chairman Chip Kohser having knowledge of Carla Maloney using these slurs to describe NFL athletes, I do not believe he is someone who should be representing our party. I am calling for the support of our Beaver County Republican Committee in asking for his resignation."
Egley echoed Camp's sentiments tonight.
"It is now known that Chairman Kohser was made aware months ago of racially charged posts on Facebook made by the secretary of the Beaver County Republican Party Carla Maloney. I believe that the Chairman needs to resign immediately."
Carla Maloney resigned earlier today in a statement that blamed her own family for her racially charged Facebook posts coming to light.
See Also:
– "Overpaid Baboons" – Racially Charged Posts About NFL Players Attributed To County Republican Party Official
– Republican Party Secretary Resigns Following Investigative Report By The Beaver Countian