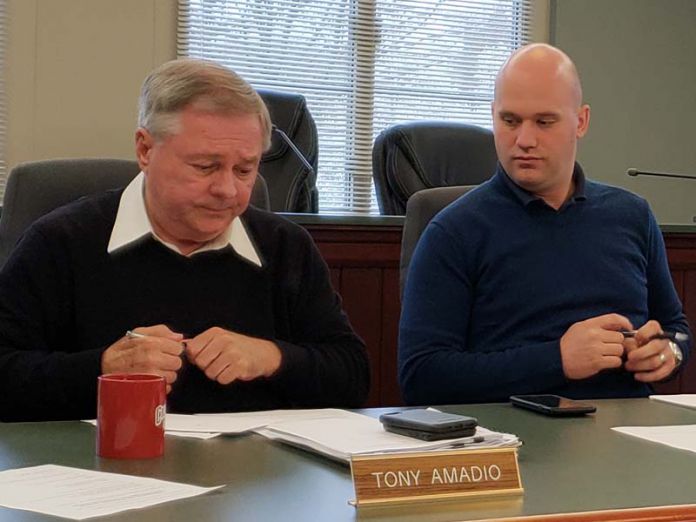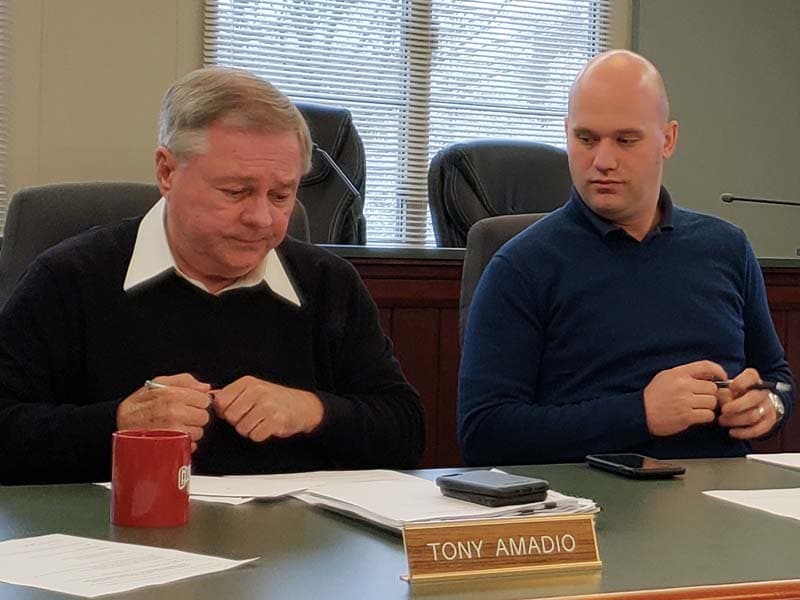 Commissioners Dan Camp and Tony Amadio are back to square one in their search for a new financial administrator, after their sole candidate for the position turned down the job when he was made an official offer last week.
The county has been without a financial administrator since March 8th, when Commissioners Amadio and Camp voted to fire Ricardo Luckow — a Certified Public Accountant who had exposed previously undisclosed budgetary deficits under the prior Amadio-led Board of Commissioners. Commissioner Sandie Egley voted against the termination of Luckow and has praised the work he did on behalf of the county.
Following Luckow's termination, Egley sought to publicly advertise the open position of financial administrator, but she was overruled by Commissioners Camp and Amadio, who brought forward a single candidate for the job. The Beaver Countian revealed that Tim Boyde — a Rochester native who currently resides in New York — was the only person considered for the position in an article published on April 9th. It is unclear how Amadio and Camp came up with the name of Boyde, but after conducting one interview of the man, the two Commissioners instructed the county's Human Resources Department to offer him the job.
Boyde then declined the offer, telling the county he changed his mind about wanting the position and had decided to stay in New York.
The County Commissioners held discussions during an executive session following their public worksession yesterday to decide how to proceed — the Beaver Countian had objected to the discussion being held in private, believing it to be a possible violation of the Pennsylvania Sunshine Act. Following the private meeting, it was announced that Commissioners will now advertise the open position of financial administrator and seek applications from the public.
Without a financial administrator, Commissioners are largely in the dark about the current state of the county's finances, and have no one to run budgetary projections at a time when the county's Law Department is negotiating union contracts that will be in effect for the next three years.
Although no longer employed by the county, Ricardo Luckow has continued to assist law enforcement personnel with their investigations into county government.
See Also:
– District Attorney Lozier: State Police Conducted An "Unauthorized Investigation" Into County Corruption
– FBI Among Agencies Conducting Years-long Investigations Into County Corruption
– State Grand Jury Convening Next Week On Alleged Corruption In Beaver County
– In-Depth: Beaver County Hid Massive Deficits – Wrote Millions In "Bad Checks" At The End Of Last Year
– In-Depth: Beaver Countian Challenges Amadio On Statements About The Budget – Amadio Tells Egley To "Keep Smiling"
– Former County Solicitor & "Friendship Ridge" Attorney Praises Commissioner Camp In Post To Egley's Social Media Page
– Camp Flips – County Will Release Another $300,000 To New Friendship Ridge Owners And Surrender Lawsuit
– Investigative Report: Former Chief County Solicitor Represented New Friendship Ridge Owners While Still Employed By The County
– Commissioner Egley Seeks Investigation Into Former County Solicitor Joe Askar By Supreme Court Disciplinary Board
– Commissioner Amadio "No Comment" On If His Statement About Egley's Complaint Against Former Solicitor Was Untrue
– Former County Solicitor Joe Askar Hosting Big Money Campaign Fundraiser For Gov Wolf At "Friendship Ridge" Facility
– Financial Administrator: County Officials Paid $300,000 Bonus To New Friendship Ridge Owners Without Justification
– In-Depth: Officials Say New Friendship Ridge Owners Had "Money Problems" – County "Loaned" Them At Least $1.2 Million As Sale Was Being Completed
– Former Financial Administrator's Email "Explains" $1.2 Million "Loan" To Friendship Ridge
– Bank Slips Show $3.4 Million Unilaterally Withdrawn By Financial Administrator LaValle & Treasurer Javens