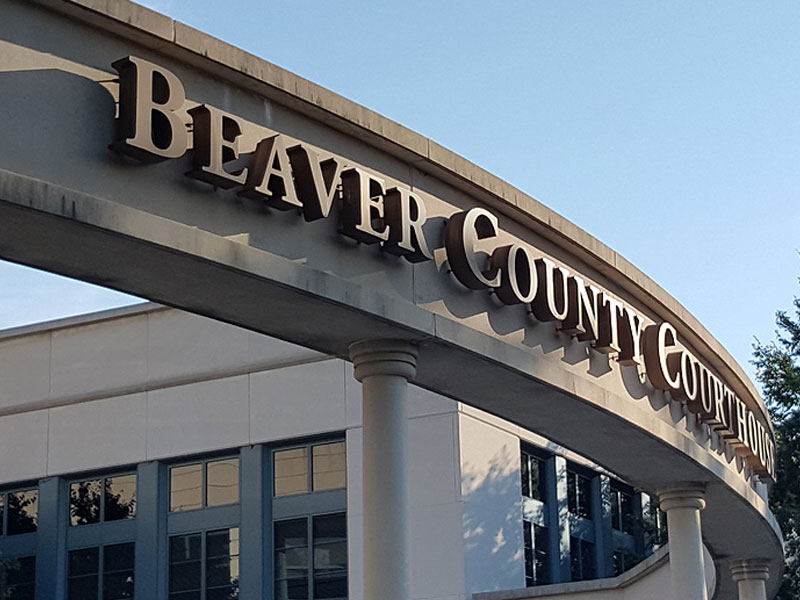 Republican Commissioner Dan Camp and Democratic Commissioner Tony Amadio joined together yesterday to adopt a proposed 2018 budget for public review. The move comes over the objection of Republican Commissioner Sandie Egley, who said the proposal fails to address financial problems that have led to Beaver County's credit rating being downgraded twice over the past two years.
Under the proposed 2018 budget, Beaver County will continue to see deep structural imbalances with its ongoing expenses exceeding its ongoing revenues by millions.
While the 2017 budget saw a property tax increase of 17%, the proposed 2018 budget includes no tax increases. The budget will be balanced in part by skipping an estimated $1 million in contributions to the county's pension fund and using approximately $2 million from this year's refinancing of debt.
Next year will mark the third year in a row that the Republican majority Board of Commissioners rely on up-front proceeds from debt refinancing to balance the county's books.
"Does [the budget] plant the seeds for future financial stability? No," said Beaver County Financial Administrator Ricardo Luckow. "I think it's always wise to plan for future financial stability."
Commissioners Camp and Amadio declined comment during a public work session held on Wednesday when asked by the Beaver Countian about the budget's structural imbalances.
Final action on the proposed budget will be taken at a public meeting scheduled for 10:00 a.m. on December 14th in the public meeting room of the courthouse.
See Also:
– LISTEN: Commissioner Egley Calls Out Camp And Amadio On 2018 Budget Proposal During Public Meeting
– State-Funded Study Shows County's Budget Is Spiraling Out Of Control – Predicts Yearly Deficits Of $10 Million
– Beaver County Taxpayers Lose $1.2 Million As A Result Of Downgraded Credit Rating Due To Budget Woes
– In-Depth: Beaver Countian Challenges Amadio On Statements About The Budget – Amadio Tells Egley To "Keep Smiling"
– Commissioners Tony Amadio And Dan Camp Issue Joint Statement Vowing Budget Will Include No Tax Increase
– Commissioner Sandie Egley Responds: "This Is A Turning Point For Me."