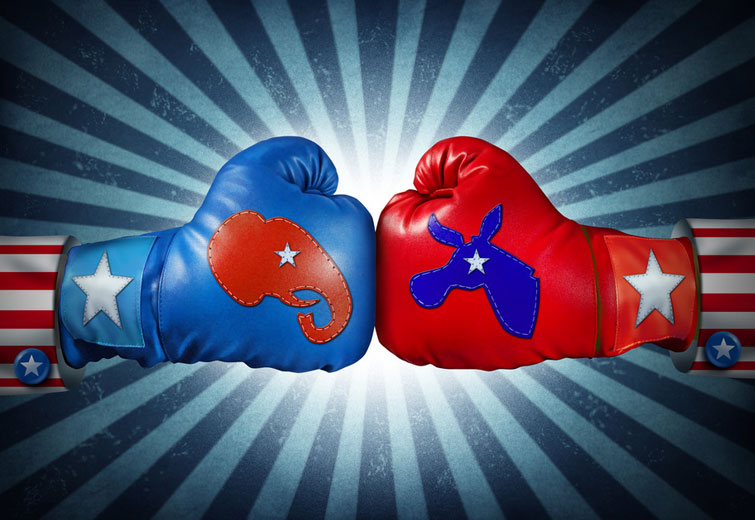 Beaver County Democratic Commissioner Joe Spanik called out Republican Commissioner Dennis Nichols and Democratic Treasurer Connie Javens today during a no–holds–barred discussion with the Beaver Countian.
The Beaver Countian met with Commissioner Spanik in his office at the courthouse to discuss recent controversies surrounding Unis Demolition.
Commissioner Spanik was critical of remarks made by Commissioner Nichols during a public meeting held yesterday. Nichols had criticized Unis Demolition's performance under several contracts they have with the county to demolish blighted properties in communities including Aliquippa and Midland. Nichols said that Unis was significantly behind on many of their projects and was leaving other projects uncompleted.
"This is how Dennis [Nichols] is," said Commissioner Spanik. "Dennis just goes off and wants to attack someone, this time he goes off and starts attacking Ralphie [Unis]. Why is that? I don't know, I don't know what is wrong with Dennis."
"Dennis has only been here 2 years, I've been here more than 10," continued Spanik. "I don't know what Dennis is trying to do because Dennis doesn't know what he's trying to do […] I know from all of my experience all of these years that demolition is a major undertaking. There's also more to demolishing a building than just demolition. There are a lot of circumstances that can cause delays, including paperwork, including disposing of waste […] I know what caused some of these delays with Unis because I actually talk to Ralphie Unis. Sometimes things that go on to cause delays are just out of their control. Dennis doesn't know all the facts."
It is Commissioner Nichols' contention that Commissioner Spanik is the reason why Unis Demolition continues to get work from the county despite all of the problems surrounding their demolition contracts.
Commissioner Spanik insists the county wasn't simply handing work over to Unis Demolition. "We put this all out there to bid and sometimes Unis is the only one that submits a bid or sometimes he's the only one with the equipment and manpower necessary to get the job done […] He's local folk, what are you going to do? We try to keep all of the work local as best we can. We can't stop him from bidding on things."
Commissioner Spanik said the county needs to stop overloading one of the only local vendors in the area capable of demolishing blighted properties. "I told them we need to stop giving Ralphie [Unis] 5 projects at the same time and expect him to get them all done at once […] These towns, these communities, they expect as soon as the money comes through the buildings will all go down right away. It doesn't work that way. You need to space them out 30 or 60 days at a time so he has the equipment and manpower available, so he doesn't get stretched too thin."
"If Mr. Nichols wants to start a political battle about this, fine we'll do that then," quipped Spanik.
Commissioner Spanik said he believes that Republican Commissioner Dennis Nichols has been working in tandem behind the scenes with Democratic Treasurer Connie Javens. Spanik feels Treasurer Javens has been attempting to cause political turmoil in the county and said Javens has been using Commissioner Nichols to help push through contracts that will personally benefit her or her family. Spanik believes Nichols is trying to use Javens to help garner Democratic votes for himself in the next election and to help shore up political contributions from vendors.
"When Friendship Ridge was for sale Dennis [Nichols] placed many private phone calls with Marcus & Millichap (who brokered the sale of the facility) that [Commissioner Tony Amadio] and I were never privy to, that we were not a part of," said Commissioner Spanik. "I know that Dennis was meeting with [Treasurer] Connie Javens, that they were meeting together all the time during the sale […] I know her one daughter (in-law) got a large contract at Friendship Ridge renewed when it sold and then her other daughter that was fired up there before got a new contract too […] Connie was blaming me for firing her daughter, I didn't fire her daughter, the Administrator we hired to run Friendship Ridge fired her daughter because she wasn't showing up to work […] So we know what Connie got out of those phone calls. We know what she got. What did Dennis get out of them? How much money did he see from those deals? We'll never know will we?"
"We're here to work together the three of us," said Spanik. "If [Dennis] doesn't want to then I don't know, I guess Dennis just wants to work for Dennis from now on."
Commissioner Spanik brought up what he asserted was another example of Commissioner Nichols working in his own best interests instead of those of the taxpayers.
"People should also know about that building over there, that burnt out old building (pointing in the direction of the former law offices of Reed, Tosh, Wolford and Douglass that sits next to the courthouse). Dennis keeps telling people that I'm holding up the county from buying it, that it's my fault we haven't bought that building," said Spanik. "Why? Why would we buy that building? No one's ever told me what we'd do with it […] I've got a list of $17 million in capital projects that need done here in Beaver County, we don't need that building. Dennis needs that building because it belongs to Harold Reed (of the lawfirm) and he's on his campaign committee that's why Dennis needs that building […] How much of that money would end up in his campaign account? You want to talk about political favors? Campaign contributions? Well there you go […] I'm not buying that building. He wants to start a political war because of that? Well ok."
Commissioner Spanik also addressed an investigative report published yesterday by the Beaver Countian that raised questions about Joan Unis' apparent failure to make property tax payments over the past two decades on dozens of properties, and the county's failure to start any collection efforts against the woman (Joan is the mother of Ralphie Unis Jr. and owner of Unis Demolition).
"I don't know about the Unis family not paying property taxes for 25 years or whatever it is, the first I heard about that was reading it on the Beaver Countian," said Spanik. "I wasn't elected to collect taxes. [Treasurer] Connie [Javens] was elected to collect taxes and so I guess we all see how that went […] I was elected to run this county, to be here for the people, and here it is in the middle of the day on a Friday. I'm here, who else is here? Who else is in their offices right now?"
Commissioner Spanik grinned while pointing to the left and right walls of his office, adjoining the offices of Commissioners Tony Amadio and Dennis Nichols, both of which were empty at the time.
See Also: Op-Ed: Commissioner Nichols Responds To Commissioner Spanik Interview