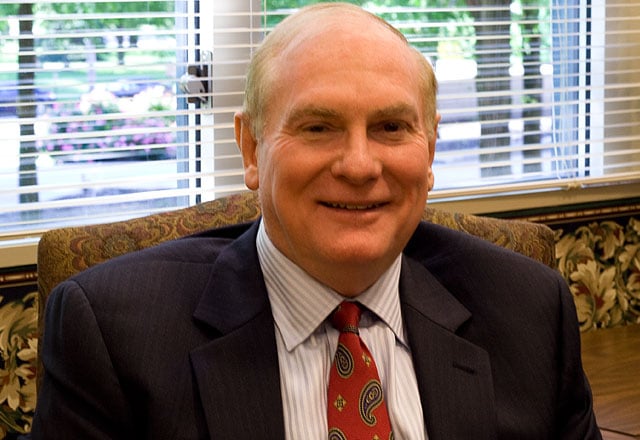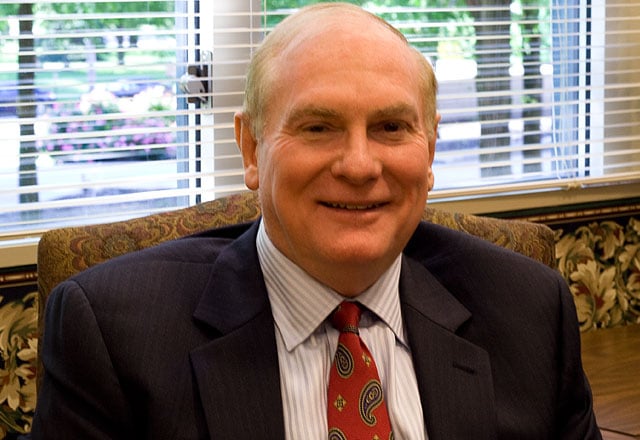 Commissioner Dennis Nichols sat down with the Beaver Countian this week, to discuss various topics that have come across his desk recently. Here are just some of the issues Beaver County Commissioners have been thinking about.
Increasing Productivity
Commissioner Nichols said the county will soon be installing biometric time clocks for employees. The thumbprint units are already being used by employees at Friendship Ridge, but most other county offices have not been using any time card system. "Time cards are used universally in the private sector" said Commissioner Nichols. "This will increase the productivity of county employees, and help to make sure all employees have the same fair workday."
All employees, including those of row offices, will be required to punch in and out, with the exception of elected officials. Departmental managers will be required to log in and out of their computers, rather than use the thumbprint system.
Row Office Budgets
Earlier this year county commissioners expressed a concern that budgetary shortfalls may require cuts to the county's row offices. "Now I'm not sure those cuts will be necessary" said Commissioner Nichols. "The state has seen its revenues increasing, and we're hearing some of the big cuts we were expecting from them may end up in the single digits. We'll see how that affects our budget overall. I'm not sure cuts to our core county services will need to be made."
Raising Purchasing Limits Before A Legal Bid Is Required
Commissioners will soon pass a resolution raising the contract limit before legal bids are required from $10,000 to $18,500. A change in state law took effect in January that allowed for the increase, but Beaver County's policy on purchasing was never updated to reflect the new limit.
"I have no problem at all going up to the $18,500 number" said Commissioner Nichols. "The intention behind the move by the state was to reduce costs. Advertising legal bids is an expensive thing to do."
Under a legal bidding process, ads must be placed in the paper notifying vendors of purchases the county intends to make. Sealed bids are then submitted to the county, which are later opened in a public meeting. The entire process can add hundreds of dollars to the cost of contracts.
"This change is really just catching up with the reality of doing business" said Commissioner Nichols. "The $10,000 number was established years and years ago, and it hasn't been adjusted along with inflation."
Sheriff Sale Listings
Commissioner Nichols said he's had discussions about Sheriff David moving the county's Sheriff Sale listings to the Pittsburgh Post-Gazette.
"It's my understanding the move was solely the Sheriff's prerogative" said Nichols. "While we've had discussions about it, we haven't taken any formal position yet or acted on anything. I think for the most part the Commissioners feel if you can do business in Beaver County and you can do it competitively, then that's what we want you to do […] If a supplier in Beaver County is willing to match its rates with a supplier from outside of the county, I think it just makes sense to spend that money locally."
Nichols said the county's solicitors are examining a contract signed by Sheriff David with the Pittsburgh Post-Gazette.
The Jury Commission
Several offices within the courthouse have been debating the benefits of dissolving the county's Jury Commission. A law passed by the state legislature now provides counties the option of eliminating its two elected Jury Commissioners, one Democrat and one Republican. Several counties have already disbanded their commissions, relying instead on their Court Administrator's Office to select juries.
According to figures obtained from Beaver County Controller David Rossi, the Jury Commission costs the county some $130,000 annually.
"We saw how the legislature would allow us to eliminate that office. For me in the long run, it is more a matter of what the courts think about it. I would tend to side with their recommendation" said Commissioner Nichols.
The Beaver County Court Administrator's Office has not yet taken a public position.
Friendship Ridge
A large majority of the Commissioners' time this year has been spent discussing the long-term budgetary issues at Friendship Ridge.
"The fundamental question for me is, should this be something we as a county government are running" said Commissioner Nichols. "I think if we could operate the nursing home without it being heavily subsidized by the taxpayers, then that would be a good thing for the community. But what we're finding, is that county subsidies for the facility are close to one million dollars […] We've worked extensively on cost savings, but we remain in this deficit position."
Commissioner Nichols said the county has spent countless hours trying to reduce costs at Friendship Ridge. "We've talked to vendors, and all of them have stepped up and made major cuts to their contracts. If you look at the actual financial statements from this year and compare them to last year, we've essentially reduced costs to every category except wages and benefits" said Nichols.
To that end, the county has also been trying to negotiate with the labor union representing public employees at Friendship Ridge. "We've talked about rolling back wages by 3%, but even at that level, we'd still have a big problem there […] Experts tell us the industry standard for nursing homes and hospital facilities is to be in the range where wages are 50% of your total operating costs. Friendship Ridge is now at 65%" said Nichols.
"We would like to be able to operate the facility for the benefit of the patients and the benefit of the public, but we need to do it in such a way that taxpayers aren't subsidizing the facility. But frankly, if that can't happen we've got to look at alternatives. It doesn't seem to me it's fair to ask the average tax payer to subsidize the operation […] If you look at other counties, many have already sold off their facilities to the private sector."
Nichols said the County has limited resources, and is running out of options. "We're not the federal government, Beaver County can't print money. There's a statutory tax cap of 25 mills, and we're already at 22.5 mills. So there's not a lot of room to raise taxes, and that's just not something I think we should be doing in this economy anyway."
Managing Opportunities
Commissioner Nichols said one of the things that hasn't been discussed yet, but remains a priority for him, is the idea of contracting with an economic development firm. During the election, Nichols often spoke of the need to invest in a top notch consulting firm that could help Beaver County create opportunities for job growth.
"The situation in Beaver County has changed dramatically with Shell's announcement. Now we need to take an aggressive stance toward bringing new industries into this area […] We have a spotlight on us from around the world, literally around the world. We're at the center of the second largest natural gas deposit on the planet, and if that doesn't get your attention I don't know what will."
Commissioner Nichols said along with Shell, other opportunities are going to come. "We have to manage these opportunities, and we have to actively seek out other opportunities as well […] We need to be thinking about diversification. That's why I believe we have to get economic development specialists to do this work, it's just not intuitive and I don't want Beaver County to miss out on any possibilities."
Into The Future
Commissioner Nichols said despite current budgetary problems, he strongly believes big changes for the better are headed our way. "In the long term yes things are going to get a lot better here economically, there's no doubt about it. Over the next 10, 25, 30 years, there's going to be a lot more disposable income, a lot more wealth will be created here […] Beaver County will be changing for the better, I have no doubt in my mind."