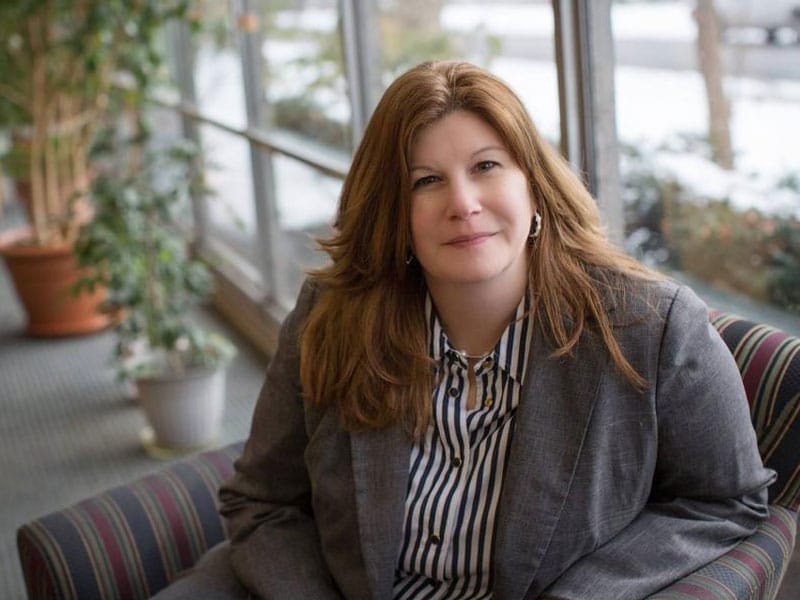 Beaver County Commissioner Sandie Egley will not be seeking re-election when her term expires at the end of 2019, and is vowing to spend the remainder of her time in office fighting corruption in county government.
Republican Sandie Egley made her intentions publicly known during an exclusive interview with the Beaver Countian on New Year's Day, a time that marks the midpoint of her 4-year term as County Commissioner.
"When I came into office people told me 'you have no idea what you're getting yourself into,'" said Egley. "I figured, I'm 50 years old, I've been in a professional career my entire adult life, how bad could it be?"
Commissioner Egley said she was stunned by the level of corruption she discovered in county government.
"It shocked me, so much so that after spending only 60 days in office I was already hightailing it up to the Pennsylvania State Police," said Egley. "Every step of the way I am amazed at how far and deep the corruption goes."
Sandie Egley originally ran for office on a platform of transparency and fiscal conservatism, but has since come to believe she can best serve the people of Beaver County by taking on the problem of corruption.
"I feel like I have not been able to accomplish what I need to, so I am taking politics out of the equation," said Egley. To that end, Egley decided to announce that she will not be seeking re-election at the close of her term at the end of 2019.
"People will now know that I'm not acting based on anything political, I am acting based on the facts that I have and what I feel is the right thing to do, nothing more," said Egley.
Commissioner Egley also revealed that she has already been assisting various law enforcement agencies as part of her efforts to take on what she describes as systemic corruption in local government. Egley told the Beaver Countian that she has filed multiple complaints against fellow officials — both current and former — with a variety of state agencies, has had multiple private meetings with investigators in the Pennsylvania State Police, and has provided documents and information to Special Agents of the FBI (Federal Bureau of Investigation).
"It's simple, you do the right thing, that's all it is. You do what is right," said Egley. "When you come across something that is not right, you give it to the people who can take care of it. I'm in office doing my job, this is what I was elected to do, this is just part of the job as I see it — I am passing the information to the right people. I want to make the situation for the county better, not for my one term, but for the next 10 or 20 years. I am trying to lay the groundwork and hope whoever takes the reins after me does a good job. I hope the public finds someone they can count on to do that."
Commissioner Egley said she has no way of knowing what may come as a result of the information she has provided to authorities.
"Most of these agencies that I have been dealing with are agencies that take information in, so I don't expect to receive any information provided back specifically to me," said Egley. "What they do with the information is their business and I have confidence that if they prove there's wrongdoing they will take things to the next level."
Commissioner Egley said she encourages others in county government to step forward if they have information which may be useful to law enforcement.
"There are many, many, good people who work for the county," said Egley. "I am hoping that me coming forward publicly gives power and ambition to all of the people who have been on the sidelines waiting for a better day. I hope they now report or turn in information about any wrongdoings they may be aware of, go to the authorities or come to me and I will help to guide them."
Egley warns that coming forward may not be without risk, but she believes now is the time to take that chance.
"I have seen people in county government retaliated against for doing the right thing," said Egley. "There are no reassurances that others won't be retaliated against — there are no reassurances that I won't be retaliated against — but I am stepping up to the plate and I am asking others to do the same. I am asking for others to do the right thing."