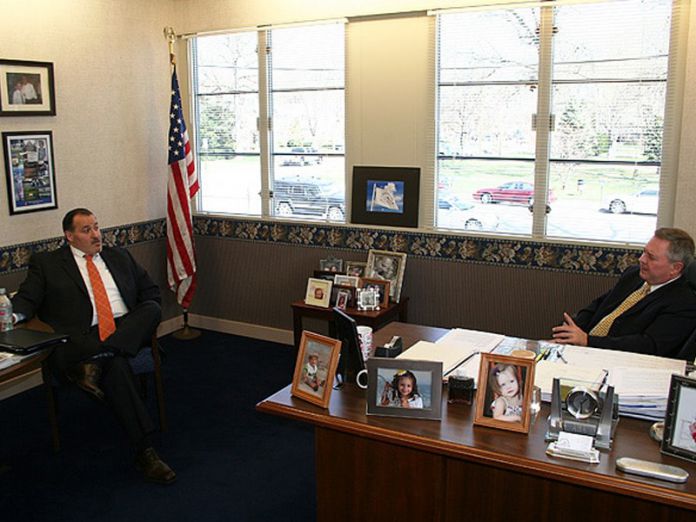 Beaver County Commissioner Sandie Egley has formally requested an investigation be opened into former Chief County Solicitor Joseph Askar by the Disciplinary Board of the Supreme Court of Pennsylvania.
"I have personally requested that an investigation be conducted as to whether Joe A. Askar violated the Pennsylvania Rules of Professional Responsibility in his capacity as Chief County Solicitor," wrote Egley in a statement sent to the Beaver Countian. "I believe this is a matter of great importance to the citizens of Beaver County and has the appearance of having potentially caused a loss of a substantial amount of money to Beaver County. I will cooperate fully with this investigation and I'm sure that others will also. Until a determination is reached, I will be making no other statements."
Commissioner Egley's press release did not provide specifics about her complaint to the Disciplinary Board.
"She has the right to do what she wants to do but I'm not worried about it," Joe Askar told the Beaver Countian. "I guess it's my turn in the box. She bashed every single politician there is yesterday, today is my turn. I'll deal with her outlandish actions in the appropriate manner."
The Pennsylvania Supreme Court's Disciplinary Board enforces Rules of Professional Conduct that must be followed by attorneys practicing law in the state. The rules mandate minimum ethical standards which all lawyers must follow. An attorney who violates any of the rules faces discipline with penalties ranging from a private reprimand all the way up to being prohibited from practicing law. The Disciplinary Board is comprised of 13 members — including eleven attorneys and two non-attorneys — from across Pennsylvania.
The Beaver Countian published an investigative report in June first revealing that Chief Solicitor Joe Askar, who oversaw a sale of the county-run Friendship Ridge nursing home, then began representing the facility's new corporate owners after the sale was finalized but while still serving as an attorney for the county. Askar attempted to collect well over $1 million in payments from Medicaid on behalf of Comprehensive Healthcare following the sale of Friendship Ridge — money for services provided to patients while the facility was still owned by Beaver County which were not billed for at the time.
As part of its report, Commissioner Tony Amadio told the Beaver Countian that he had been unaware of the unbilled Medicaid monies at the time of the sale, and had not known that Joe Askar went on to represent Comprehensive after the transaction was finalized. Attorney Askar insisted to the Beaver Countian that his relationship with Comprehensive Healthcare Management Services was in no way improper. Askar hosted a fundraiser at Friendship Ridge for Governor Tom Wolf in May of this year along with his father-in-law Pascal Nardelli (of Castlebrook Development) and former Congressman-turned-lobbyist Ron Klink.