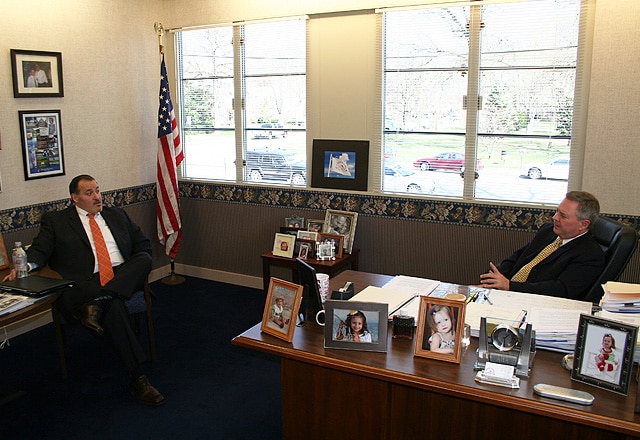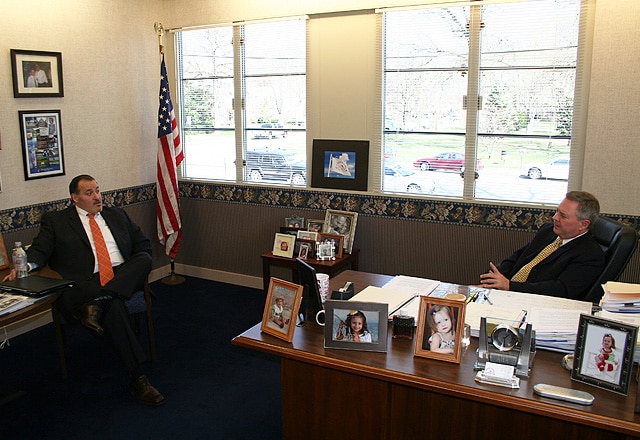 Beaver County Chairman Tony Amadio won't support a policy limiting the rights of county employees to speak to the press. Amadio came out against a new "media policy" resolution during yesterday's public meeting of the Board of Commissioners.
Commissioner Dennis Nichols had ordered the county's law department to research and draft a policy that would limit public employees' interactions with members of the press. Under the proposal, the county would hire an official spokesperson (who would also serve as a county grant writer) that would act as a go-between for the press and public employees. Any county employee who had direct contact with members of the media, other than for purely social reasons, could face disciplinary action.
The County did not consult with any representatives of the media while crafting the proposal.
Commissioner Nichols motioned to pass a resolution adopting the policy yesterday, but he failed to garner a second. Commissioner Spanik said he was not against a media policy in principal but wanted more time to review the measure.
Chairman Tony Amadio, a retired public school teacher, has come out against the measure.
Before yesterday's vote, the Beaver Countian informed County Commissioners and the county's law department that it is arranging for legal representation for any public employee who is disciplined for speaking to the media or who wishes to preempt a county media policy. The Beaver Countian also notified county officials that this publication would boycott any official spokesperson and would continue speaking with public employees directly.