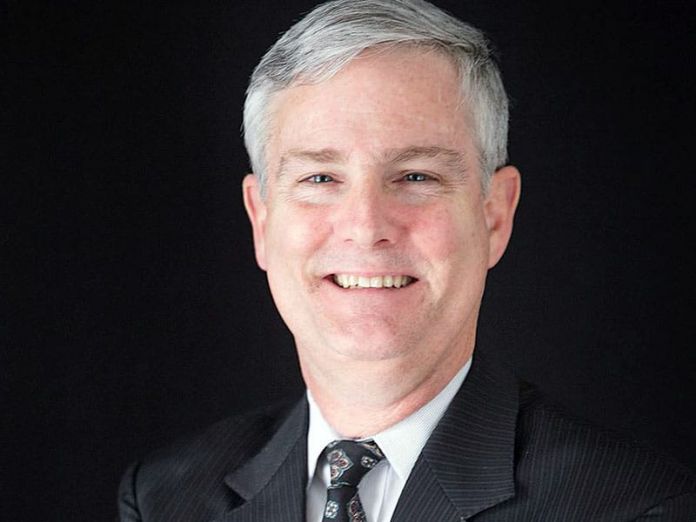 Aliquippa's acting police chief issued emergency orders to city officers late Wednesday night, calling off street patrols and requiring officers to travel to calls in groups.
Acting Chief Robert Sealock's actions were in reaction to reports by the Pittsburgh Tribune-Review and WPXI, in which county District Attorney David Lozier created a false impression that an unnamed police officer may have killed city resident Rachael DelTondo on May 13.
"I can't catch a break," Sealock told BeaverCountian.com. Sealock, who is Aliquippa's third police chief since the beginning of June, has been struggling to maintain city police services due to a severe department staffing shortage.
Lozier commented to multiple news outlets this week about the jailhouse letter purporting to be from a witness to the DelTondo murder. Police said Lozier failed to state the letter is already known by his office to be fake.
Lozier nonetheless told media the letter is still being analyzed and possibly is still in play as important evidence. He also told media that the writer claims the killer was a police officer.
Several county police chiefs and officers spoke with BeaverCountian.com after seeing the headlines. They spoke on condition of anonymity, with some asking to remain anonymous for fear of potential retaliation from Lozier.
A few said they planned to talk with police unions about possibly demanding Lozier's resignation, saying they believe he's put their lives in danger with his reckless comments to the press.
One officer said, "I now have to worry about a subject thinking I may be a killer when I pull them over on a traffic stop. This creates an extremely dangerous situation if the subject happens to be carrying (a firearm) and reaches to make it more accessible to them."
Chief Sealock told BeaverCountian.com he too was concerned about the articles, which is why he issued the emergency orders.
"I told my men not to do traffic stops and if they had to go on a call they had to go three men deep," said Sealock. "I was definitely worried about those articles, worried about how the public would react to them. You never know what the public's thinking."
As with other officers, Sealock said he is stunned by remarks to the media being made by District Attorney Lozier.
"Everybody knows the letter is fake," said Sealock. "Why did he do that? That's not even right. Why go that route?"
BeaverCountian.com has known the entire contents of the letter for weeks but chose not to publish it because it hadn't been authenticated and the site's investigative reporting has been pointing toward it being fraudulent.
The Beaver Countian has since gotten multiple confirmations it was fake.
BeaverCountian.com published an in-depth investigative report about the "DelTondo Murder Letter" on June 12 in conjunction with a team of reporters for the Daily Mail out of New York City ("EXCLUSIVE: Mysterious DelTondo Murder Letter Leads To Raid Of Attorney's Office – Court Gags Defense Lawyer"). A second investigative report published by the Beaver Countian on June 16 called into question the authenticity of the letter ("Discrepancy Discovered In DelTondo Murder Letter Mystery").
County jail inmate Wayne Cordes, 21, of Hopewell Township told BeaverCountian.com that he received the letter allegedly containing a witness's account of the murder a few days after the shooting. On June 12, police and county detectives searched his cell and seized part of the letter. A later raid on Cordes' attorney Gerald Benyo's office yielded the other portion.
Cordes claimed the letter from the alleged witness was included inside another letter written by his girlfriend Kayle Hill, 22, of Rochester. Hill initially corroborated his story to this site, and has since said she was lying and never mailed the letter and never knew the alleged witness. She said county detectives have also recorded her recantation.
Following the cell search, Benyo filed a motion for a sanctions hearing against Lozier for improper seizure of confidential defense documents related to Cordes' upcoming trial. This week, Cordes' charges were drastically reduced and the sanctions request was dropped in exchange for Cordes' later testimony in the murder case.
But Benyo said the DA repeatedly told him Cordes had no knowledge of the murder case.
DA's office and police insiders confirmed Tuesday to BeaverCountian.com that the letter has been discounted because it is fraudulent. And DelTondo's mother, Lisa, said a county detective reiterated to her Tuesday night that the letter is fake.
Lisa DelTondo said the detective also told her that the family of the purported writer underwent handwriting analyses that conclusively determined the letter was not authentic.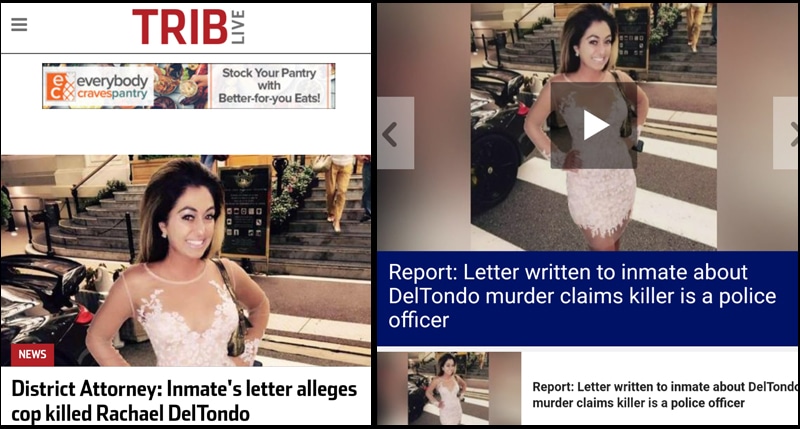 However, Lozier was quoted later in the Pittsburgh Tribune-Revue under the headline, "District Attorney: Inmate's letter alleges cop killed Rachael DelTondo."
The story read in part, "The letter to inmate Wayne Cordes, 21, of Aliquippa was 'allegedly written by somebody outside the jail and identified a police officer as having committed the homicide,' according to Beaver County District Attorney David Lozier. Lozier wouldn't identify the alleged writer of the letter. He also declined to say whether the letter identified the officer or for which department the officer worked."
Tribune-Review news partner WPXI picked up on its coverage, running a similar headline on its site. Some time later, the TV news station removed the report and replaced it with a headline stating, "Scrutiny of mysterious letter connected to DelTondo murder investigation grows."
WPXI explained its action in a statement: "We want to be clear tonight what we know, and what information Channel 11 has confirmed, in the midst of a wave of numerous reports by other outlets … Tonight, our newspaper partner, TribLive, attributed District Attorney David Lozier as saying the letter claims a police officer was the one who killed DelTondo. When Channel 11's Beaver/Butler Bureau Reporter Amy Marcinkiewicz directly called Lozier tonight, he told her he was misquoted. The Trib told Channel 11 they circled back with Lozier, and the Trib has stuck with its story."
District Attorney David Lozier failed to respond to a request by BeaverCountian.com on Wednesday for comment about his remarks to reporters about the letter.
Staff reports contributed to this article.
See Also:
– FAKE! DelTondo's Mother Outraged At District Attorney's Remarks About Letter Claiming To Detail Murder
– Judge Unseals Some "DelTondo Murder Letter" Court Records – District Attorney Made False Statements To Reporters
– EXCLUSIVE: State Police And Witnesses Contradict Statements By District Attorney About Ongoing Investigations
– EXCLUSIVE: Mysterious DelTondo Murder Letter Leads To Raid Of Attorney's Office – Court Gags Defense Lawyer
– Discrepancy Discovered In DelTondo Murder Letter Mystery
– Defense Attorney Seeks Sanctions Against District Attorney Lozier Over DelTondo Murder Letter Raid
– Inmate Who Received "DelTondo Murder Letter" Given Plea Deal – Attorney Claims DA Wanted To Avoid Sanctions Hearing