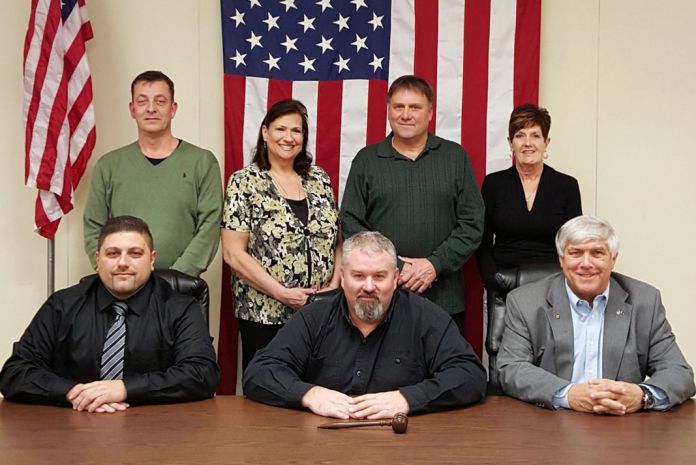 Attorneys representing Economy Borough have filed court papers promising to seek sanctions against one of its own Councilwomen if she does not drop a lawsuit filed against the town and its Council President.  The Borough alleges Councilwoman Patricia Skonieczny is using litigation to harass Council President R.J. Burns, who they say she has a "personal vendetta" against.
Councilwoman Patricia Skonieczny filed a lawsuit against Economy Borough and Borough President R.J. Burns in October of last year, seeking to have prayer returned to public meetings.  Skonieczny alleged her recitation of the "Lord's Prayer" was removed from meeting agendas without proper approval of Borough Council, actions she claimed amounted to violations of the Pennsylvania Sunshine Act.
Shortly after Skonieczny filed her litigation, Borough Council publicly adopted a resolution formally removing her prayer from their meeting agendas and then filed a brief notifying the court of their actions.  Despite an official vote by Council, Councilwoman Skonieczny refused to drop her litigation, filing a document with the court titled "preliminary objections to defendant's preliminary objections," in which Skonieczny alleged attorneys for the Borough had failed to properly follow Pennsylvania Rules of Procedure in responding to her lawsuit.
Councilwoman Patricia Skonieczny is representing herself in her litigation against Economy Borough and President R.J. Burns.
Attorneys for Economy Borough have now responded to Skonieczny's latest court filing, insisting they have properly followed all procedural rules and that Skonieczny is simply "causing unnecessary delay and needless increase in the cost of litigation to the taxpayers of Economy Borough."  The Borough's attorneys also presented the court with a sworn affidavit saying Skonieczny admitted she was only proceeding with her "moot" litigation against R.J. Burns for personal reasons.
Attorney Shane Sarver said he spoke with Patricia Skonieczny in the courthouse about her case on January 25th.
"Your claims have been asserted for the improper purposes of harassment and pursuit of a personal vendetta against defendant R.J. Burns, President of Borough of Economy Council, as confirmed by statements you made to defense counsel on January 25, 2017," wrote the Borough in its court filing.  "[Y]ou indicated to defense counsel that you are continuing to pursue this action because this is personal between yourself and R.J. Burns […] Later that day, in a phone call to Mr. Sarver, you attempted to clarify that statement by suggesting this matter was personal to Mr. Burns (despite the fact that you filed the lawsuit), thereby demonstrating your knowledge and understanding that your initiation of an action for the improper purposes of harassment and pursuit of a 'personal' vendetta is a violation of [law] and subjects you to sanctions to be imposed by the Court."
Economy Borough notified Councilwoman Skonieczny that she has 28 days to drop her lawsuit against the town and Council President R.J. Burns, or attorneys would seek monetary sanctions against her.