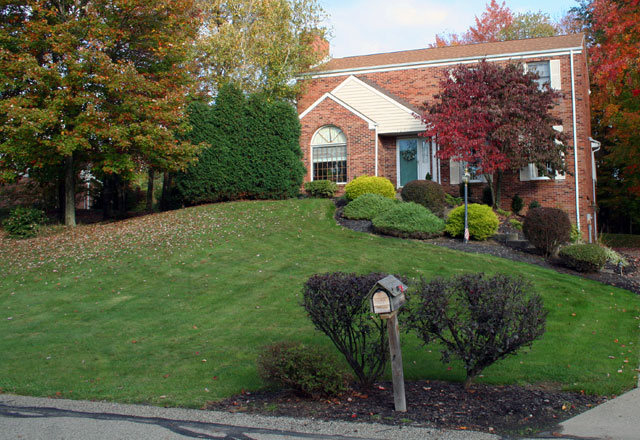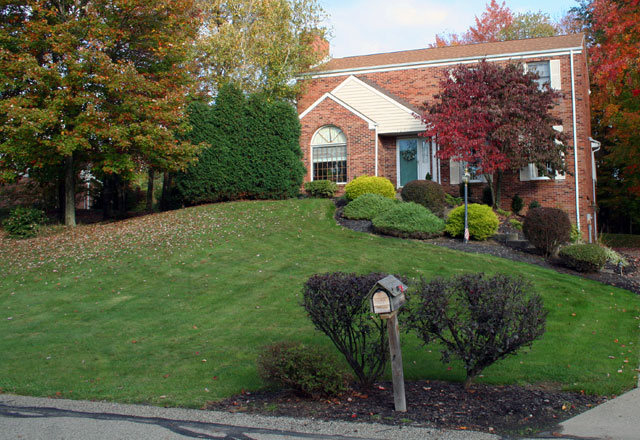 An address linked to the now defunct Bipartisan Committee for a Better Economy Borough has ties to a man recently appointed by Council as an adviser to the town's Planning Commission, an investigation by the Beaver Countian has revealed.
Political mailers sent out in the primary election by the Bipartisan Committee in support of incumbent Council Members Larry Googins, Michelle Sovich Lapinski, and Don Sivy, show a return address of 127 Firethorn Drive. Records maintained by the Beaver County Assessment Office show that residence belongs to Ed and Marlene Kaunert.
But a search by the Beaver Countian of campaign filings for the Bipartisan Committee in the Beaver County Bureau of Elections turned up no mention of the Kaunerts as either officers, financial contributors, or vendors of the group.
Eric Kaunert, son of Ed and Marlene Kaunert, was appointed at the October 8th public meeting of Council to act as an adviser to the town's Planning Commission. Kaunert will be working under an agreement approved by Council with his employer, the Delta Development Group.
Kaunert resigned as the Manager of Ambridge Borough in March of this year to take a position as an Associate with Delta's Municipal Services and Community and Economic Planning team. He had previously spent three years with Cranberry Township as a Strategic Planner, helping to complete Land Development Reviews of several major developments in Cranberry Township.
Economy Borough is about to see significant economic development in the town, as Walmart has begun construction of a large super-center, and other national retailers have started discussions to follow in behind them. The development projects are anticipated to help revitalize the entire Northern Lights Shopping Center Plaza, which sits next to the Walmart location.
When reached by phone at Delta Development, Eric Kaunert acknowledged the 127 Firethorn Drive address belonged to his parents, but said he was unaware of any involvement they may have had in influencing Borough elections. He also said his parents played no role in Council's decision to retain Delta Development.
"Economy Borough Planning and Council voted to retain Delta Development to replace Roberta Seraff, who just resigned effective the end of this year," said Kaunert. "There was an open process with a scoring system that was handled by the Planning Commission."
Seraff had served as a planning consultant to the Borough for the past 13 years.
Delta Development Group beat out several other companies, including Michael Baker Corporation, who had undergone a selection process by the Borough to take Seraff's place.
"We had six criteria for selection," Planning Commission Secretary David Carlson told residents at the public meeting, "the personality and fit of the representative, who was that person we were going to be dealing with, was it someone that we were comfortable representing the Borough?" Other criteria outlined by Carlson included knowledge and experience, Marcellus Gas familiarity and experience, answers to practical questions, and the resources of their company. Carlson said each candidate went through a 30 minute interview process.
Eric Kaunert told the Beaver Countian he had not heard of the Bipartisan Committee for a Better Economy Borough, and did not know what his parents' involvement with the group may have been. "You'll have to ask my parents about all of that," he said.
Attempts by the Beaver Countian to reach Ed and Marlene Kaunert were unsuccessful. Multiple voicemail messages left for the Kaunerts over several days were not returned, and a knock on the door during a visit by the Beaver Countian to their Firethorn Drive residence went unanswered.
The Economy Borough Democratic Committee and the Beaver County Democratic Committee filed a joint complaint with the Board of Elections last month, alleging the Bipartisan Committee for a Better Economy Borough grossly under reported both their campaign expenditures and donations. Poling and Sisk allege the group spent well over ten times the amount they reported during the primary election. Richard Lapinski, the Committee's Treasurer and husband of Economy Councilwoman Michelle Lapinski, has denied any wrongdoing by his group.
Beaver County District Attorney Tony Berosh has referred an investigation into the Bipartisan Committee to the Pennsylvania Attorney General's Office.