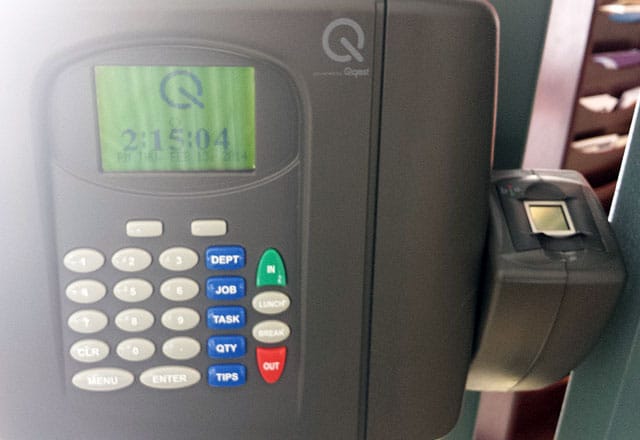 Nearly two years after first being proposed by Commissioner Dennis Nichols, the Beaver County Courthouse will soon see all of its employees using time clocks as they come and go from work.
"Time cards are used universally in the private sector," Commissioner Nichols told the Beaver Countian when he proposed the system back in 2012. "This will increase the productivity of county employees, and help to make sure all employees have the same fair workday."
The biometric time clock units (which rely on employee fingerprints) have been installed in the Courthouse, Public Works building, and the County Jail at a cost of approximately $86,000. Traditional time clocks are being installed in each of the magisterial district offices.
Training and testing will begin this month and the system is now expected to be fully operational by April.
No word yet on whether or not Commissioners will require Chief Public Defender Paul "The Courthouse Yeti" Steff to use the new biometric time clock system.
The county recently began using a $25,000 "Barracuda" web filter to prevent employees from openly accessing the internet in another of Commissioner Dennis Nichols' initiatives to make county government run more "efficiently and effectively."