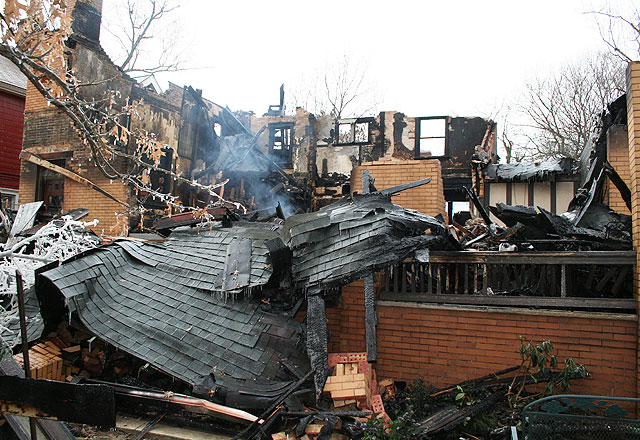 All that remains of the house at 197 College Avenue in Beaver are some bricks and a small pile of still smoldering rubble — The rest having been consumed by a fire which broke out in the structure last night.
Beaver Police were seen patrolling the area, as lines of cars drove by to view the spot occupied for the past 112 years by a once beautiful home.
Police Chief Dan Madgar said no one was injured, and the State Fire Marshall has been called in to investigate the cause of the blaze.
[nggallery id=64] Photographs by John Paul