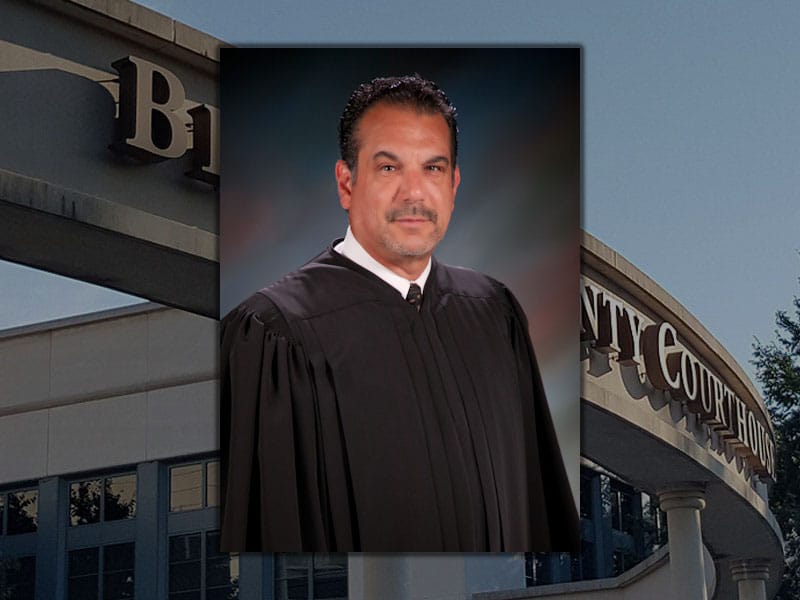 Newly minted President Judge Richard Mancini has fired his long-time secretary and hired his adult son's girlfriend to fill the role.
Judge Mancini took over the position of President Judge at the beginning of the year after Judge John McBride stepped down from the administrative seat as he finishes out his final year in office. The position of President Judge is generally held by the judge with greatest seniority on the bench and Judge Mancini was next in line.
One of Judge Mancini's first official actions as President was to fire his long-time secretary, Rose Boak. Public records show Boak had been a county employee since January 5th, 2004. According to courthouse sources, Boak was told her termination by Judge Mancini was the result of a "restructuring" of his office due to his assuming the duties of President Judge.
Following Boak's termination, Judge Mancini submitted paperwork to hire Antoinette Lombardo to fill his vacant secretary position. County records show Lombardo has no prior experience in the legal profession or working in a law office. Lombardo most recently worked as a "chiropractic assistant" for about a year and prior to that she worked as an employee of the clothing retailer American Eagle for four years, preceded by a year-long stint at the PacSun clothier. County officials say Lombardo does have an Associate's Degree.
Public records maintained by the county's Human Resources Office show Lombardo will be making a yearly salary of approximately $53,000 plus benefits as Judge Mancini's secretary.
According to courthouse officials who are independently backed up by both friends of the family and social media postings, Antoinette Lombardo is the girlfriend of Judge Richard Mancini's adult son, Caleb Mancini.
Paperwork formalizing Lombardo's employment with the county was signed by the Board of Commissioners last week, who say they do not have the legal authority to block specific hires made by members of the judiciary. Officials tell the Beaver Countian that the position was not posted.
The hiring of Judge Richard Mancini's relatives for positions in the courthouse has been a repeated subject of controversy.
Judge Mancini's full-time courtroom tipstaff is Kelly Wolf, his sister-in-law. Kelly Wolf's son Cebran Netherland was hired in February 2014 to work as a Hotel Tax Collector in the Treasurer's Office, although he had no prior experience in finances or accounting. Cebran Netherland was promoted to become Beaver County's First Deputy Treasurer two years later, in March 2016. Wolf's other son, Bryar Netherland, was hired by the Sheriff's Office in April 2014, although he had no prior law enforcement training or certifications. Bryar Netherland worked for the Sheriff's Office for about a year, but was then forced to resign after he was unable to graduate from the Deputy Sheriff Training Program.
Judge Richard Mancini ran for retention in 2013 and was retained with 79% of the vote for a term ending in 2023.