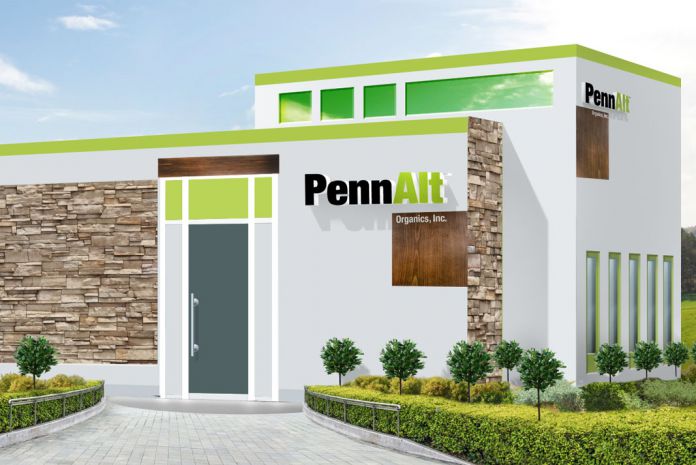 A company that Beaver County Pension Fund dollars were invested into has failed to win marijuana grower or dispensary licenses from the state.
PennAlt Organics is a newly formed Pittsburgh-based "life sciences company" that announced in October of last year it had received its first capital infusion of $6 million from outside investors. PennAlt's funding was led by the iNetworks Opportunity Fund, which was financed in part with an $8 million commitment by the Beaver County Pension Fund in 2013.
A portfolio-company description provided to members of the Beaver County Pension Board by iNetworks on March 17th as part of its annual report lists PennAlt as, "an early-stage phyto-pharmaceutical company focusing on alternative and organic methods to treat chronic pain and neurological disorders."
The mission statement on PennAlt Organics' website is more descriptive: "Apply the highest standards in the industry to the cultivation, processing and distribution of medical marijuana while exceeding regulatory compliance mandated by Pennsylvania law."
In their March 17th report, iNetworks said PennAlt was "in the application stage to acquire the requisite Pennsylvania licenses to commence commercial operations."
On June 20th, the PA Health Department awarded 12 permits to marijuana grower/processors following a competitive review of applications. The Health Department similarly awarded 27 permits yesterday to medical marijuana dispensaries. Not listed in the names of companies that will be among the first to profit from medical marijuana in Pennsylvania is PennAlt Organics.
"We haven't made a final decision, but we have plans to make a proposal in a second round for a grow license," said PennAlt Executive Vice President John Smolic when contacted by the Beaver Countian earlier this week. Smolic was still holding out hope at the time that his company would win one of the dispensary licenses.
It is unclear exactly how much the iNetworks Opportunity Fund currently has invested into PennAlt Organics, although capital calls to the Beaver County Pension Board detail a $450,000 investment by the fund in September of 2016. A second capital call for PennAlt was issued in October of least year due to an additional $150,000 investment by iNetworks. Documentation obtained by the Beaver Countian appears to show the Beaver County Pension Fund's contribution in those investments to be $169,731 and $49,504, for a total of $219,235 not including management and other fees.
State lawmakers passed legislation in 2016 which was signed by Governor Wolf that allows patients suffering from one of seventeen qualifying conditions to be prescribed a processed version of marijuana in ointment, oil, or pill form. The sale and distribution of the drug for any purpose remains illegal under federal law, but the federal government did not crack down on marijuana companies during the Obama administration where they had been legalized by state law. It remains unclear whether that policy will continue in the Trump administration under Attorney General Jeff Sessions.
Members of the Beaver County Pension Board got into a heated debate during their public meeting on Tuesday with iNetworks Senior Managing Director Anthony Tomasello over a fund disbursement that had been due to the county. According to the PennAlt Organics website, Tomasello also serves as that company's Treasurer and Chief Financial Officer.