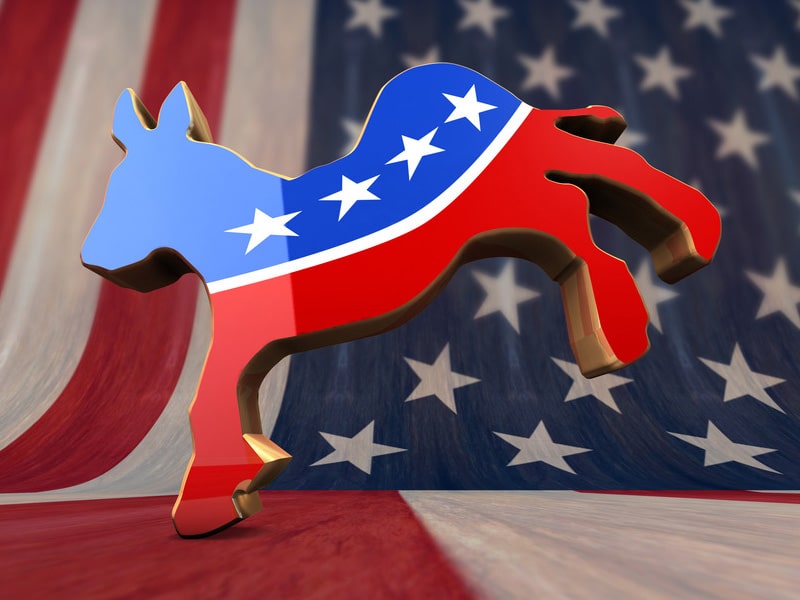 The Beaver County Democratic Committee elected a new Chairman tonight in what some are calling a major victory over the old establishment.
Tonight's election for Chairman saw former Democratic State Representative candidate Mike Rossi pitted against former Young Democrats President Stephen Dupree.  Dupree beat out Rossi in a 67 to 41 vote.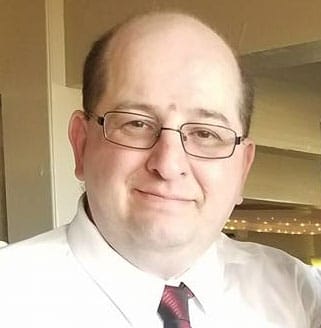 Stephen Dupree's candidacy for Chairman was being supported by a small group of people who were working to undermine controversial figures within the party — Mike Rossi was supported by former Democratic Chairman Louis Gentile and former County Commissioner Joe Spanik.
The differences between the candidates were on display for all to see tonight.  During their public remarks, Mike Rossi started by thanking Louis Gentile, while Dupree spoke of the need for reform.
Stephen Dupree is a little known figure within the Democratic Party, who some local politicos describe as "green," a description Dupree said he is proud to own.
"I am not part of the old guard, that is true," Dupree told the Beaver Countian shortly after he was elected Chairman.  "I believe strongly that we need to take ideas from new people in order to further the party.  We are unable to sustain ourselves with the people who have been in the room, we need to move forward with new people."
Dupree said he has a message he wants to send to the people of Beaver County.
"The first thing I want to say is this is a new age, this is a new Chairmanship, and this is a new Democratic Party that is going back to basics," said Dupree.  "I am the Chairman but I am number two, the people of Beaver County are number one […] I am beholden to no one.  I am here to serve the people of Beaver County and I think it is important to have a party made up of people who understand that, who will send forth that message, and who will work to live up to that ideal."
Stephen Dupree said he was thankful of efforts made by Prothonotary Werme and others in helping him get elected, and said he understands what lies ahead of him.
"I have a lot of work to do," said Dupree.  "People want change and I am willing to work to be the person that the good people in the party supported tonight […] With their help I hope that I can make them and everyone who shares our ideals proud — I hope I am worthy of their vote of support tonight and I hope I can earn people's trust."
Prothonotary Nancy Werme spoke to the Beaver Countian shortly after the votes were cast, expressing joy and relief about the outcome.
"I am ashamed of what the Democratic party has been, and I worked at this election so hard, I worked for weeks and weeks, I called everybody," she said.
Nancy Werme brought up memories she had from the trial of Sheriff George David, and all of the work she did after his acquittal toward helping Wayne Kress defeat David in the 2015 Democratic primary.
"I feel so happy right now.  I feel happy about politics in a way I haven't felt in a long, long, time," said Werme.
"Tonight gives me hope.  Tonight is a great night for the Democratic party, but more importantly, it is a great night for Beaver County as whole," said Werme.  "They just don't know it yet," she added, laughing.
Former Democratic Sheriff candidate Wayne Kress said he was also happy to see Dupree take Chairmanship.
"I think Dupree offers a fresh new look and will move us in a positive direction," he said.  "I think things are going to start changing for the better now.  We're going to get rid of that old guard and are going to get the party to start doing what is best for the people instead of what is best for their own pocketbooks.  We still have a lot of work to do, and there are still a lot of people with hidden agendas — and agendas that are not so hidden — but I think this is a really good first step, now we just need to find more people who are not corruptible to help."
Controller David Rossi, who is no relation to Mike Rossi, said he believes Mike started to associate with the wrong people within the party.
"Both Stephen Dupree and Mike Rossi spoke about wanting to get people involved, about too many people sitting on the sidelines; they talked about getting the party back into the community at a grassroots level," said Controller Rossi.  "On the surface, they both seemed like decent candidates, but as soon as the old guard started to support Mike Rossi that was to his detriment."
"We know Joe, and we don't want Joe," added Controller David Rossi, parodying former County Commissioner Joe Spanik's old campaign slogan (Spanik is currently the subject of an investigation by the Pennsylvania State Ethics Commission).
Stephen Dupree told the Beaver Countian he is ready to get to work, "Right now the Democratic Party has 52 vacant seats in Beaver County.  I would like to fill those vacancies and bring new people into the Committee, good people who are willing to work, people who will help us reform the Democratic Party."