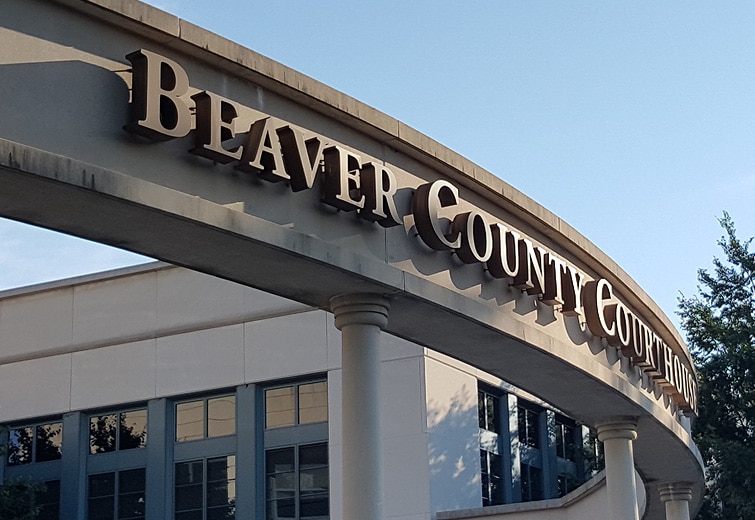 Note: This story is a summation of real-time coverage provided by the Beaver Countian as today's events were unfolding.
The Beaver County Courthouse was evacuated shortly after 10:00am today after a worker in the mailroom discovered what appeared to be a hand grenade in a package addressed to Sheriff Tony Guy, according to county officials.
The Allegheny County Bomb Squad was called in to examine the package, which turned out to be a fake novelty item. The courthouse was reopened at approximately 11:20am.
County officials say the paperweight-like object was a "Complaint Department, Take A Number" type of novelty that is commonly sold as a funny gag for display on office desks.
Officials say the item was sent to Sheriff Guy by a supporter and was not meant to be a threat or to otherwise cause alarm.