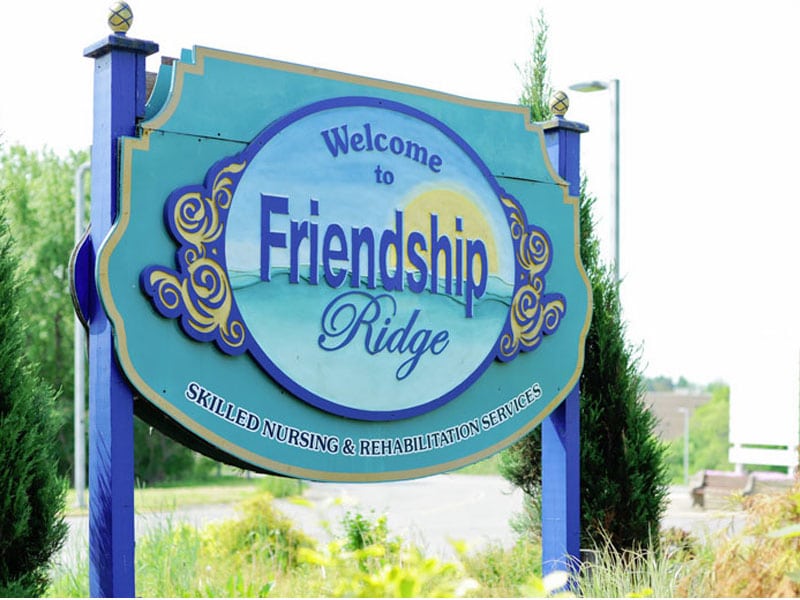 The Beaver County Board of Commissioners has instructed their law department to file a lawsuit against Comprehensive Healthcare Management Services in an effort to collect over $1 million they say is still owed from the county's 2013 sale of Friendship Ridge. The lawsuit comes after Democratic Commissioner Tony Amadio, the last remaining member of the previous Board, publicly questioned whether it may be the county who owes the new owners of Friendship Ridge money.
Commissioner Sandie Egley told the Beaver Countian that the final decision to file litigation came after several confidential deliberations were held during executive sessions by the Board, which she declined to detail. Egley characterized her own vote to file litigation against Comprehensive Healthcare as part of a fulfillment of her campaign pledge to clean up the courthouse.
"Last January after being elected, Commissioner Camp and I reopened a budget that was passed by the former Board after finding out there were plugs and unrealistic numbers used to fill holes," said Commissioner Egley. "We had to deal with overspending by millions that spanned a period of 10 years, which put the county at jeopardy of bankruptcy.
"Then in February of last year, we met with Clark Hill, the law firm the previous Board had hired to write the sales agreement and do the closing for Friendship Ridge. It was at this meeting where Clark Hill told us Comprehensive owed us over $1 million. I asked them, why was there this delay in getting the money back, they said they were told by the prior Board to stop all conversations with Comprehensive until after the elections in November. It was also during this time we found out that there were handshake agreements, county officials taking out million of dollars in county funds with a single signature, loans given with no contracts, cash bonuses given to former county employees, and that elected officials were arranging service contracts for their own children to be employed by Comprehensive. As we were learning about this, county Solicitor Bernie Rabik and Financial Administrator Vince LaValle parted employment from the county."
Commissioner Egley said it was action taken by her and Commissioner Camp that brought the sale of Friendship Ridge back to the forefront of county business.
"Based on everything we had learned, the current Board decided to hire an outside firm that was not attached to this mess, the forensic auditing firm Nottingham Group confirmed, as had Clark Hill, that Comprehensive owes the county over $1 million," said Egley. "In response, Comprehensive handed us a single sheet of paper claiming we owe them $4 million. I say the county has two separate audits concluding they are the ones who owe us over $1 million. I will fight to get the county's money and I like our odds. We will be filing a writ in court this week, the precursor to the filing of a formal complaint as part of our lawsuit against Comprehensive."
Commissioner Egley told the Beaver Countian that this lawsuit is the most she can do under her powers as a County Commissioner.
"I share in the frustration that there hasn't been any justice for the citizens of Beaver County, for the taxpayers," said Egley. "I have listened to what they have been saying. Learning that there were political cover-ups and deceptions like this, it doesn't come easy, it's almost devastating. But you just have to follow your heart and do what you feel is the right thing to do. This is something that you have to stand up to, you have to say enough is enough. There has been a lot of wrong done and it's been going on for way too long."
Commissioner Dan Camp told the Beaver Countian he was not prepared to publicly discuss the lawsuit.
"We discussed the litigation in an executive session following today's public work session," confirmed Camp. "I can not comment on any litigation matters at this time."
Commissioner Tony Amadio said he was not going to be weighing in on the matter at all publicly, "I am not going to be commenting about this lawsuit one way or another."