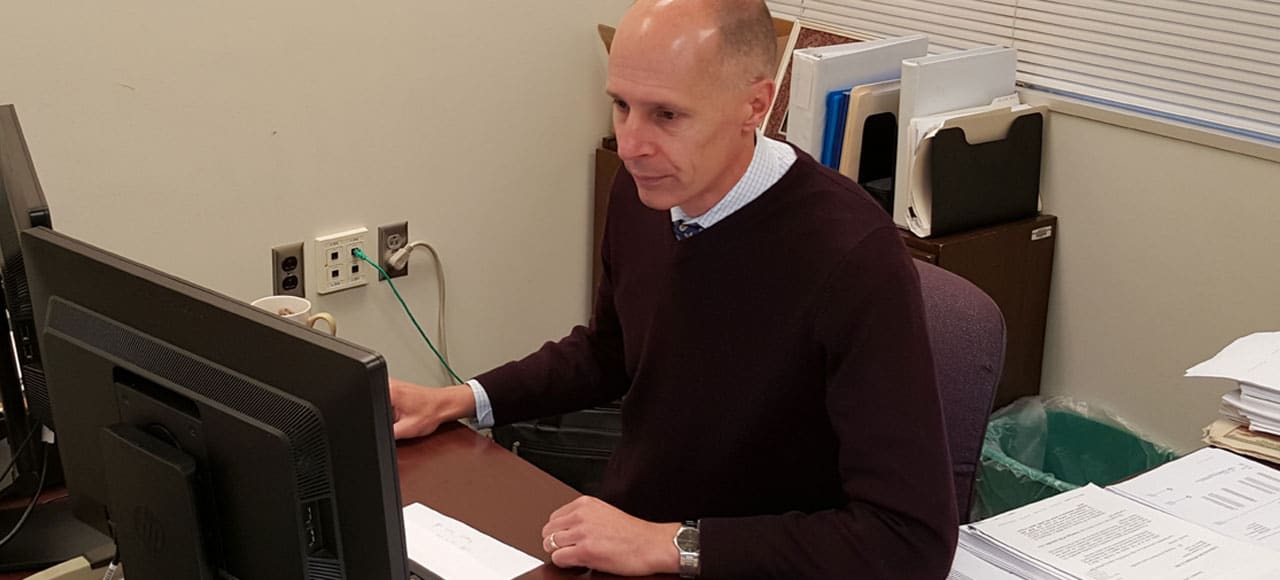 The Beaver County Board of Commissioners appointed Ricardo Luckow to be the county's new Financial Administrator today. Luckow replaces Vince LaValle who was forced from the position by Commissioners last week.
Ricardo Luckow, a Certified Public Accountant (CPA), has worked as a contractor to the county for the past 18 years. Luckow has spent the past 5 years primarily assisting the Beaver County Controller's Office; he has also acted as the lead author of the county's Comprehensive Annual Financial Report (CAFR), a 200 page breakdown of the county's financial status that is published each year.
Luckow's contracted work has helped to identify or verify some of the most high profile examples of waste and abuse of public funds in the county over recent years. He led the audit of the Sheriff's Office that proved George David had been giving away free and discounted gun permits, and discovered the major deficiencies in the county's Tax Claims Bureau and Assessment Offices. It was also Luckow who first brought it to the county's attention that Treasurer Connie Javens and the prior Financial Administrator Vince LaValle had been unilaterally withdrawing millions of dollars from public accounts for Friendship Ridge, and who identified a massive budget shortfall that had not been previously disclosed to the public.
Lockow described his role as a contractor to the Controller's Office as being one that concentrated on the present to the past, while his new role as Financial Administrator will focus from the present into the future of the county's financial situation.
"As a contractor to the Controller I identified problems with the county's finances after they have occurred, this is done through processes like auditing," Luckow told the Beaver Countian. "As Financial Administrator I will be working to prevent financial problems from occurring by helping to develop and monitor the budget."
Ricardo Luckow will be paid $120,000 per year as Financial Administrator. With the county currently facing a financial crisis, Commissioners said they were aware bringing on a public employee at that salary level will raise some eyebrows. Commissioners pointed to the fact that Luckow's salary is commensurate to what the county has already been paying him for years as an outside consultant, and that his expertise and experience are now badly needed on a full-time basis.
"The county has had people in that position who didn't even have the skillset to at least avoid catastrophes and you see where that got us," Republican Commissioner Sandie Egley told the Beaver Countian. "You have to pay a professional to deal with situations and this is a situation."
It was a sentiment shared by her fellow Republican Commissioner Dan Camp, "The county has not had a CPA as its Financial Administrator in the past. To move Beaver County forward and to deal with the deficit we are now facing, I believe a CPA is exactly what this situation calls for. Ricardo doesn't just know our financials, he knows the fabric of Beaver County and I think that is important."
His salary is in line with other professionals employed by the county, including Solicitor Bernie Rabik who is paid approximately $130,000 annually.
Ricardo Luckow has developed a reputation in the courthouse throughout the years of being fact-forward and apolitical, leading to bipartisan support for his appointment.
"I have known Ricardo Luckow for many, many, years," said Democratic Prothonotary Nancy Werme. "He is someone who can be trusted and I think this was a smart move by the Commissioners."
Luckow told the Beaver Countian his first priority as Financial Administrator will be to devise ways to help the County Commissioners become better informed about the county's finances.
"The very first thing that I am going to do is sit down with the Board of Commissioners and tell them what I think they should know. Then I want to pose the question, what would you as the Board of Commissioners like to know," Luckow told the Beaver Countian. "I want to design reports that will be generated to give them updated information on a daily, weekly, and monthly basis as needed. It is extremely important in my view that they be informed, the Financial Administrator should not be the only person in the county who has good information about its finances. This has not been the case in the past."
Luckow said he would then begin the process of working with Commissioners to tackle the current budget deficit.
Ricardo Luckow is married with two children, ages 6 and 7. Originally from Argentina, Luckow immigrated to the United States in 1990 as a legal resident before earning his full US Citizenship in 2008. Luckow told the Beaver Countian that while he has not been active in politics, he has proudly voted in every primary and general election since becoming a citizen.
"I feel it is an honor to truly serve the working people of this community to the best of my ability, and to ensure that what they pay for the services of their government is really being put to use for them as it should be," said Luckow.