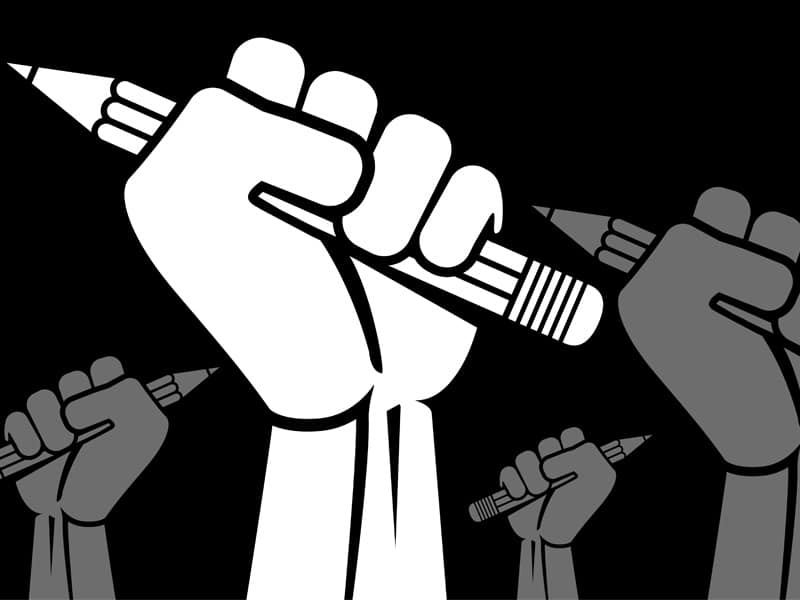 This motion strikes at the essence of free speech – the ability to anonymously dissent and criticize our leaders. As George Washington stated, "If freedom of speech is taken away, then dumb and silent we may be led, like sheep to the slaughter."
Beaver Countian founder John Paul has formally invoked Pennsylvania's Journalist Shield Law in a court motion filed today asking a judge to quash a subpoena issued by elected Beaver County Treasurer Connie Javens and her adult daughter Renee Javens Zuk. The two women are seeking information which could be used to identify six "John Doe" defendants they are suing for defamation based on negative comments posted anonymously on the Beaver Countian's website.
Treasurer Connie Javens has been the topic of extensive investigative reporting by the Beaver Countian, and is currently the subject of a criminal investigation by the Beaver County District Attorney's Office and federal law enforcement officials.
Although not a named defendant in Treasurer Javens' litigation, the Beaver Countian stands dedicated to maintaining a forum which provides local citizens the means to freely express dissent and engage in robust and open debate — including by exercising their Constitutional right to engage in anonymous speech. To that end, the Beaver Countian has refused to provide any information to Treasurer Javens or Renee Zuk and is now taking legal action of its own to protect the commenters' identities.
According to the Beaver Countian's attorneys, this case marks the first time in Pennsylvania that a reporter has invoked the Shield Law to protect the identities of anonymous commenters on a news website, and could serve to not only protect free speech rights in Beaver County but across the state as well. Pennsylvania's Shield Law states that no reporter can be compelled to "disclose the source of any information procured or obtained by such person, in any legal proceeding, trial or investigation before any government unit."
The Beaver Countian is being represented in the matter by Philadelphia attorneys Brian Collins and Mark Gottlieb with the law firm of Offit Kurman. The legal representation was arranged for by the Electronic Frontier Foundation (EFF), the world's leading digital civil rights organization.
"The Plaintiffs, a public official and a public official's daughter who is also a public figure, have alleged that comments left on BeaverCountian.com discussing the Plaintiffs' involvement in alleged criminal activity defamed them," wrote attorney Brian Collins on behalf of the Beaver Countian. "The posters left these comments on a news website, run by a reporter, and are commentary on the fitness of a public figure to hold office. [John Paul], as a journalist, cannot be compelled to disclose identifying information about these posters. Further, forcing [John Paul] to disclose this information would violate the poster's right to free, anonymous speech. These commenters and confidential sources would only supply [John Paul] with information and comment on his site if they could continue to rely on their identity remaining confidential. It is critical to a functioning free press that a journalist like [John Paul] not be forced to identify these anonymous speakers. Thus, the BeaverCountian requests that this Court quash the subpoena served on it."
Attorney Collins goes on to inform the court of the important role that anonymous commenters have played in exposing governmental corruption in Beaver County.
"[T]hese commenters provide information to the BeaverCountian, which the BeaverCountian sometimes follows with further confidential interviews, and these interviews have led in the past to newsworthy, fact verified stories," continued attorney Collins. "Therefore, these commenters expect and rely on the confidential nature of their communication as a way to bring political corruption to light and to inform the BeaverCountian of potential developments in the community. These activities are precisely why we have a free press. We aim to have the news media hold our officials accountable and bring issues of public concern to light. Forcing the disclosure of these individuals will chill this interaction and work against the intention of Pennsylvania's Shield Law."
Although courts in Pennsylvania have not had to consider the Shield Law's application in protecting anonymous commenters before now, the matter has been taken up in six other states. Judges in Colorado, Florida, Montana, North Carolina, Oregon, and Texas have all ruled their state's journalist shield laws protect reporters from being forced to turn over identifying information about anonymous commenters even in the most compelling of cases.
Pennsylvania's Shield Law provides an absolute privilege for reporters, and is considered by First Amendment advocates as being one of the strongest in the nation. The Beaver Countian's legal action in response to Treasurer Connie Javens' subpoena could be poised to become an important case of first impression in the state.
Along with invoking the Journalist Shield Law, attorneys for the Beaver Countian are also arguing on behalf of the six commenters' Constitutional rights to speak anonymously.
"The commenters chose to speak anonymously, which is their right, and on a matter of political dissent, involving so-called 'core' First Amendment rights," wrote attorney Collins. "As public figures attacking speech that discusses a matter of public concern, the plaintiffs have a higher burden to meet. The plaintiffs must show that the speakers published the allegedly defamatory statements with 'actual malice' [..] The actual malice standard is not based on a 'reasonable person' analysis, but rather the plaintiff must prove that the speaker entertained serious doubts as to the statement's truth […] The comments that the plaintiffs protest all involve illegal activity by the Treasurer and her family, abuse of her office, insider dealing, theft, and other crimes. Notably, the Treasurer does not deny them in her request for a subpoena […] In fact, the Beaver Countian, among other news media, have published extensively about the legal controversies surrounding Treasurer Javens and her family. These news reports lend credence to the claims made by the speakers in their anonymous comments."
Last Friday a lawyer representing "John Q Taxpayer" — one of the commenters at the heart of Treasurer Javens' litigation — filed similar First Amendment arguments in defense of anonymous speech. "Bluntly stated, Treasurer Javens' filing of the Motion For Issuance Of A Subpoena appears designed only to chill political free speech rather than assert any legitimate cause of action that has any possibility of success," wrote attorney Gerald Benyo in his motion to the court.
Attorneys for the Beaver Countian argue that given the facts and circumstances surrounding Treasurer Connie Javens and Renee Javens Zuk's litigation against the anonymous commenters, the court must quash their subpoena seeking identifying information.
"[I]n order to foster a healthy discourse on political dissent this Court cannot reach any other conclusion," concluded attorney Brian Collins.
See Also:
– Treasurer Connie Javens And Her Daughter File Defamation Lawsuit Against Six Beaver Countian Commenters
– Treasurer's Daughter Lands Lucrative Friendship Ridge Contract
– Investigative Report: Money Unilaterally Withdrawn From County Accounts By Treasurer Javens & LaValle Tops $6 Million
– Bank Slips Show $3.4 Million Unilaterally Withdrawn By Financial Administrator LaValle & Treasurer Javens
– Controller: Treasurer Connie Javens Withdrew $275,000 From County Bank Account Without Authorization
– Investigative Report: County Has Not Conducted A Full Audit Of Treasurer Javens' Office Since 1992
– Treasurer Connie Javens Tried To File Criminal Charges Against Commenter
– Joe Spanik Calls Out Commissioner Nichols & Treasurer Connie Javens
– Dispatch: Shots Fired In Treasurer Connie Javens' House – Son Under Arrest
– County Treasurer's Son Gets Plea Deal In Firearms And Domestic Violence Case – Pays $100 Fine
About The Beaver Countian's Legal Representation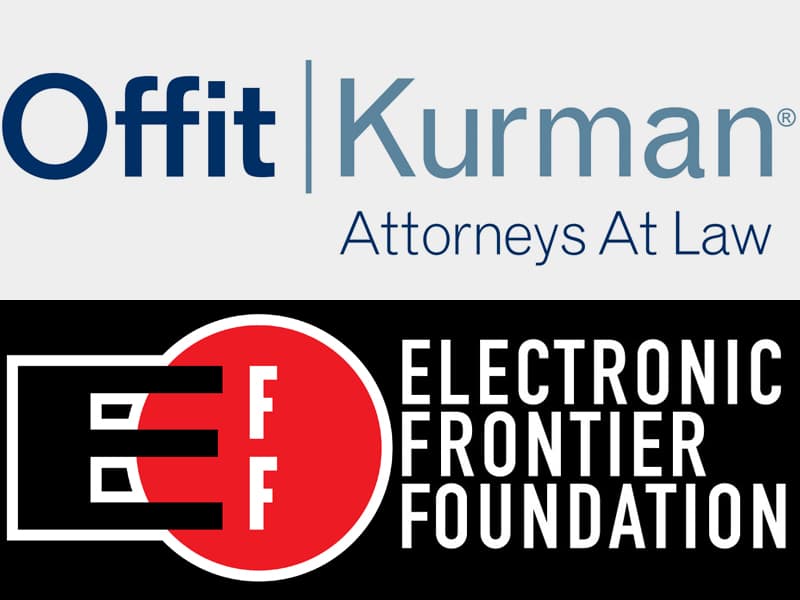 Founded in the 1980's in Baltimore, Offit Kurman is now one of the fastest-growing full-service law firms in the region. The group has a keen understanding of the importance of the intersection of law and technology, having recently expanded their attorneys with technology focused practices including intellectual property, data and cybersecurity, and privacy issues. With 120 attorneys on staff, the firm offers a comprehensive range of services in virtually every legal category. Offit Kurman's twelve offices serve individual and corporate clients in the Philadelphia, Washington DC, Baltimore, and New York City metropolitan areas, and markets including Maryland, Delaware, New Jersey, and Northern Virginia.
Legal representation for the Beaver Countian was arranged by the Electronic Frontier Foundation (EFF), the world's leading digital civil rights organization. The EFF was founded in 1990 to ensure that rights and freedoms are enhanced and protected as our use of technology grows. The international nonprofit organization champions causes of user privacy, free expression, and innovation through impact litigation, policy analysis, grassroots activism, and technology development. The EFF is currently leading federal litigation against the National Security Agency's mass surveillance program.