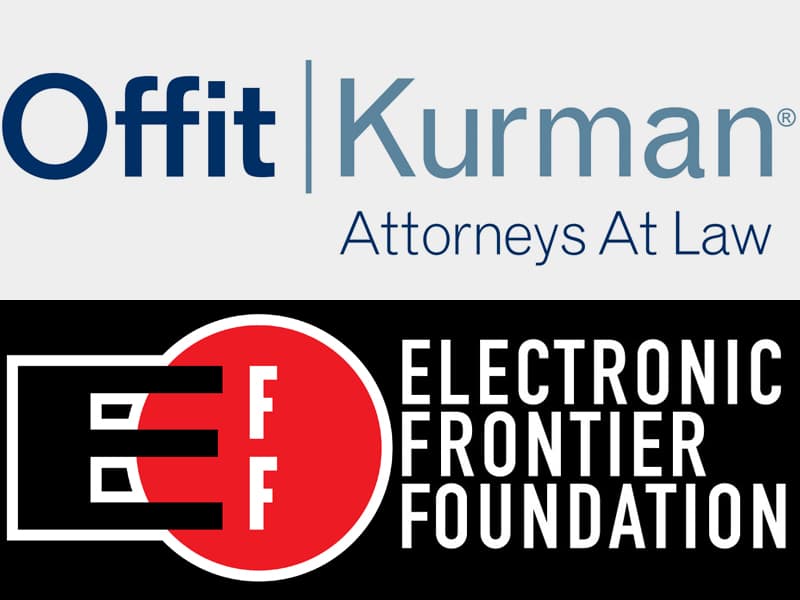 The Beaver Countian has declined to provide information to elected Beaver County Treasurer Connie Javens and her adult daughter Renee Javens Zuk which could be used to identify individuals who anonymously posted negative comments about them. The Beaver Countian was served with a subpoena last week by the two women attempting to compel the production of records on six "John Doe" defendants they are suing for defamation.
Attorneys representing the Beaver Countian will now seek to quash that subpoena in court.
The lawsuit by Javens and Zuk alleges the six commenters are "engaged in a calculated scheme to defame, embarrass, and otherwise harass" them. The lawsuit went on to say the two women are "innocent victims of an offensive and scandalous attack on their reputation by these John Does (1)-(6), assailants hiding behind an anonymous Internet identity."
Treasurer Connie Javens has been the topic of extensive investigative reporting by the Beaver Countian, and is currently the subject of a criminal investigation by the Beaver County District Attorney's Office and federal law enforcement officials.
The bar for a successful defamation action brought by public officials, public figures, or limited-purpose public figures is set extremely high — requiring a showing of what the courts call "actual malice."
Although not a named defendant in Treasurer Javens' litigation, the Beaver Countian stands dedicated to maintaining a forum which provides local citizens the means to freely express dissent and engage in robust and open debate — including by exercising their Constitutional right to engage in anonymous speech. To that end, attorneys representing this publication will be filing legal motions in Beaver County Court of Common Pleas seeking to void the subpoena served by Treasurer Connie Javens and Renee Javens Zuk.
Legal actions being taken by the Beaver Countian come in addition to any motions the commenters may make in court to shield their own identities.
The Beaver Countian is being represented in the matter by Philadelphia attorneys Brian Collins and Mark Gottlieb with the law firm of Offit Kurman.
This is not Treasurer Javens' first attempt at taking action against a commenter on the Beaver Countian. Back in 2014, Javens tried to have criminal charges filed against a commenter on this website, although those attempts were quashed by then-District Attorney Tony Berosh who instead gave the woman information about the First Amendment.
About The Beaver Countian's Legal Representation
Founded in the 1980's in Baltimore, Offit Kurman is now one of the fastest-growing full-service law firms in the region. The group has a keen understanding of the importance of the intersection of law and technology, having recently expanded their attorneys with technology focused practices including intellectual property, data and cybersecurity, and privacy issues. With 120 attorneys on staff, the firm offers a comprehensive range of services in virtually every legal category. Offit Kurman's twelve offices serve individual and corporate clients in the Philadelphia, Washington DC, Baltimore, and New York City metropolitan areas, and markets including Maryland, Delaware, New Jersey, and Northern Virginia.
Legal representation for the Beaver Countian was arranged by the Electronic Frontier Foundation (EFF), the world's leading digital civil rights organization. The EFF was founded in 1990 to ensure that rights and freedoms are enhanced and protected as our use of technology grows. The international nonprofit organization champions causes of user privacy, free expression, and innovation through impact litigation, policy analysis, grassroots activism, and technology development. The EFF is currently leading federal litigation against the National Security Agency's mass surveillance program.
See:
– Editorial: This Is My Sacred Ground From Which I Shall Not Be Moved
– Treasurer Connie Javens And Her Daughter File Defamation Lawsuit Against Six Beaver Countian Commenters
– Treasurer's Daughter Lands Lucrative Friendship Ridge Contract
– Investigative Report: Money Unilaterally Withdrawn From County Accounts By Treasurer Javens & LaValle Tops $6 Million
– Bank Slips Show $3.4 Million Unilaterally Withdrawn By Financial Administrator LaValle & Treasurer Javens
– Controller: Treasurer Connie Javens Withdrew $275,000 From County Bank Account Without Authorization
– Investigative Report: County Has Not Conducted A Full Audit Of Treasurer Javens' Office Since 1992
– Treasurer Connie Javens Tried To File Criminal Charges Against Commenter
– Joe Spanik Calls Out Commissioner Nichols & Treasurer Connie Javens
– Dispatch: Shots Fired In Treasurer Connie Javens' House – Son Under Arrest
– County Treasurer's Son Gets Plea Deal In Firearms And Domestic Violence Case – Pays $100 Fine