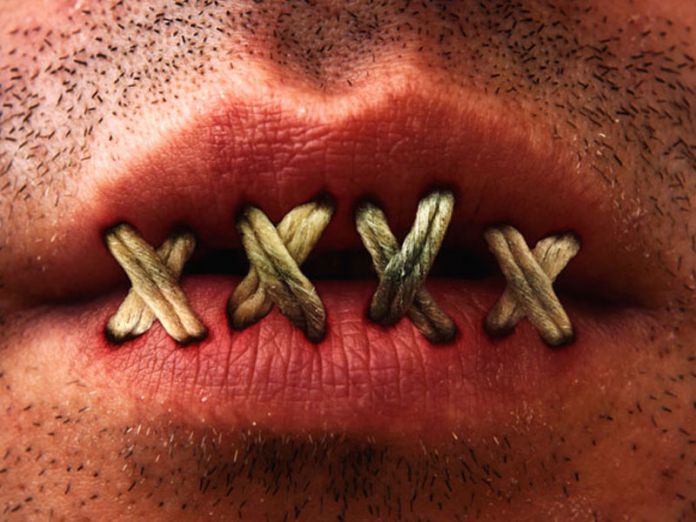 Beaver Council tabled a resolution proposed last week by a man who acts as both Borough Manager and Police Chief that would effectively gag all employees and officials of the municipality from speaking about the town.
Beaver Police Chief Dan Madgar sought ratification by Council of a "social media policy" at their last meeting. Although Madgar originally told members that the policy was primarily designed for part-time summer help, a reading of the directive shows it would bind all Borough employees — apparently even members of Borough Council themselves — from speaking publicly about the town anywhere online.
"To achieve and maintain the public's highest level of respect, we must place reasonable restrictions on our conduct and appearance, and hold these standards of conduct whether on or off duty. An employee or borough personnel's actions must never bring the Borough of Beaver into disrepute or be detrimental to its efficient operation," began the proposed policy. "The purpose of this directive is to establish policy concerning personal web pages or internet sites when referencing the Borough of Beaver, to ensure employees and personnel use appropriate discretion in the use of references to the Borough of Beaver so as not to discredit or disrespect the Borough, to ensure that the release, either directly or indirectly, of information relating to the Borough is not disseminated."
The policy provides sweeping limits on how individuals affiliated with the Borough could express themselves, even when communicating in a private capacity.
"Therefore, it shall be the policy of the Borough of Beaver that employees and personnel are prohibited from posting, transmitting and/or disseminating any photographs, video or audio recordings, likenesses or images of the Borough that specifically identifies the Borough of Beaver on any personal or social networking website or webpage, without the express written consent of the Borough or its designee," the policy continues.
"If you would not be comfortable with your supervisor, co-workers, or the management team reading your words, do not write them," states the directive. "Recognize that you are legally liable for anything you write or present online."
The proposed directive goes on to establish that, "all full-time employees, administrative staff, support personnel, student interns, board members and volunteer staff will become familiar with and adhere to the provisions of the policy."
The policy proposed by Dan Madgar comes at a time when his role as Borough Manager is facing scrutiny due to rumored budgetary shortfalls, and his performance as Police Chief is facing criticism due in part to controversies surrounding his department's K-9 program.
Although directives that prohibit the "discrediting" or "disrespecting" of government are common in countries ruled by dictatorships, including North Korea and China, such policies are generally difficult to enforce in the United States due to cultural traditions and legal protections for speech provided by the First Amendment to the country's Constitution.
The proposed Beaver Borough "Social Media Policy" can be read in full here. It is unclear if Beaver Council will consider ratifying the proposal at their next meeting.