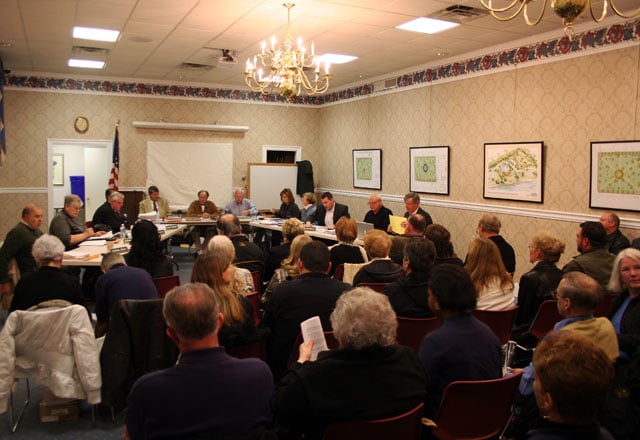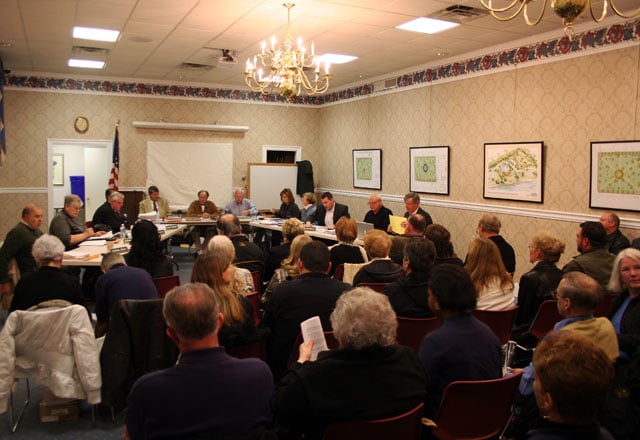 Beaver Borough has voted to continue an unpaid suspension of one of the town's police officers, and has directed their Solicitor to begin preparing a list of charges against him.
Sergeant Kenneth McCoy, 40 of Brighton Township, was suspended without pay at the end of October by Mayor Thomas Hamiliton after Christine Cilli, a woman he was allegedly having an extramarital affair with, filed for a Protection From Abuse Order (PFA) against the officer. A temporary PFA was granted against McCoy, who later agreed to a 30 day extension which was approved by Judge Knafelc.
Council returned at 10:30pm tonight from an hour long executive session to unanimously approve two motions by Councilwoman Shirley Sayers. The motions extended the unpaid suspension of Sergeant McCoy for another 20 days, directed Borough Solicitor John Petrush to prepare a list of charges against the officer, and set an informal hearing to be held at 6:15pm on November 28th for Council to consider those charges (Councilman Lauson Cashdollar abstained on both votes, Councilman Jarrod Thomas was not present).
It will be Officer McCoy's discretion as to whether or not that hearing is open to the public.
The "charges" are not criminal charges, but rather alleged violations of Borough policies which could see Sergeant McCoy further suspended or his employment terminated. Such hearings are commonly referred to as "Loudermill Hearings."
When asked by an individual in attendance to explain their actions, Councilman Luke Berardelli responded simply, "The investigation continues."
Attorney Myron Sainovich, who is representing Officer McCoy, objected to council's actions. "It is my understanding under the Civil Service Rules that he is required to receive those charges, and he is permitted to have a hearing before the Civil Service Commission within 10 days. It's not for the Borough Council to do that, and we should be receiving those charges within 5 days."
"I'll do what's required" responded Solicitor Petrush. "What needs done will be done."
Council made no further comment about the matter before adjourning.
The Beaver Countian published an in-depth investigative report last month detailing the alleged on-duty antics of Officer Kenneth McCoy.