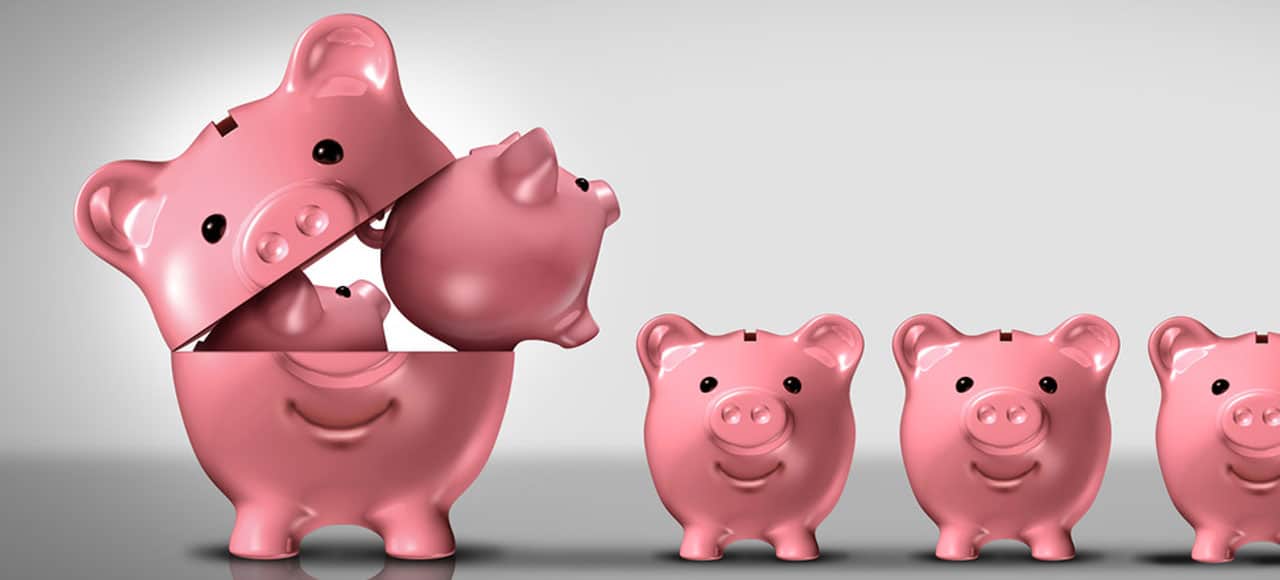 Withdrawal slips from Citizens Bank show Beaver County Financial Administrator Vince LaValle and Beaver County Treasurer Connie Javens unilaterally took out over $3.4 million dollars from county owned accounts. The monies were withdrawn to purchase bank checks which were then paid to Friendship Ridge after the facility was acquired by Comprehensive Healthcare Management Services.
The Beaver Countian obtained the bank withdrawal slips as the result of a formal Right To Know request filed with the county.
The bank documents show that Treasurer Connie Javens unilaterally signed withdraw slips in 2014 for $365,000 on July 2nd, $384,000 on August 19th, $260,000 on September 23rd, $125,000 on November 5th, and $15,000 on December 16th. As previously reported by the Beaver Countian, Javens made a unilateral withdrawal on October 14th of 2015 in the amount of $275,000.
The withdrawal slips also show that Financial Administrator Vince LaValle withdrew nearly $2 million from county accounts in 2014 using only his own signature. Those transactions included $1,200,000 taken out on March 12th and another $788,000 taken out on June 12th.


A Right To Know request by the Beaver Countian seeking similar withdrawal slips from a second bank account owned by the county, this one at PNC Bank, was answered with a notice of 30 day extension by the county because those records are still only in the possession of the bank. Sources tell the Beaver Countian that millions of more dollars were withdrawn from that account with only one signature, which was not those of the Board of Commissioners or County Controller.
LaValle has said all of the funds that he withdrew for Friendship Ridge were done so with the permission of County Commissioners. Javens has insisted she did not need permission to remove the funds that were in county owned accounts because the monies belonged to Friendship Ridge.
Under Pennsylvania County Code, it is unlawful for funds to be withdrawn and dispersed from county owned bank accounts without the signatures of both the Board of Commissioners and County Controller, a system designed by the legislature to provide checks and balances on publicly controlled money.
District Attorney David Lozier has already said that the transactions made by Treasurer Connie Javens were in violation of proper procedure. Lozier was expected to formally request the assistance of the Pennsylvania State Police earlier in the week, but as of the time of this report has not yet done so. Beaver County detectives remain assigned to the matter as part of an investigation being conducted by the District Attorney's Office. State Police continue to gather information in anticipation they will soon be starting a formal investigation as well.
The withdrawals were first discovered by Beaver County Controller David Rossi as his office began conducting an audit of Treasurer Connie Javens' office. Rossi has said none of the unilateral withdrawals from county bank accounts were entered into the county's financial reporting system, making it difficult to determine why the funds were dispersed.
Even though the sale of Friendship Ridge was finalized back in March of 2014, the county has apparently continued to collect millions of dollars on its behalf since the closing date.
Controller Rossi's office is in the process of reconciling the various bank accounts involving Friendship Ridge to determine what monies were paid, why they were paid, and what monies Comprehensive Healthcare Management Services may owe the county. Rossi has said he would not have authorized the release of any funds to Friendship Ridge until his office had finalized that reconciliation.
Incumbent Democratic Treasurer Connie Javens won re-election in November, beating out her Republican rival Tom Leydig by 923 votes.
Republican Commissioners Sandie Egley and Dan Camp voted along with incumbent Democratic Commissioner Tony Amadio to reappoint Vince LaValle as the county's Financial Administrator during the Board of Commissioners' reorganizational meeting held on Monday.
Both Vince LaValle and Connie Javens have said they will not be publicly commenting for the Beaver Countian's reporting on this matter.