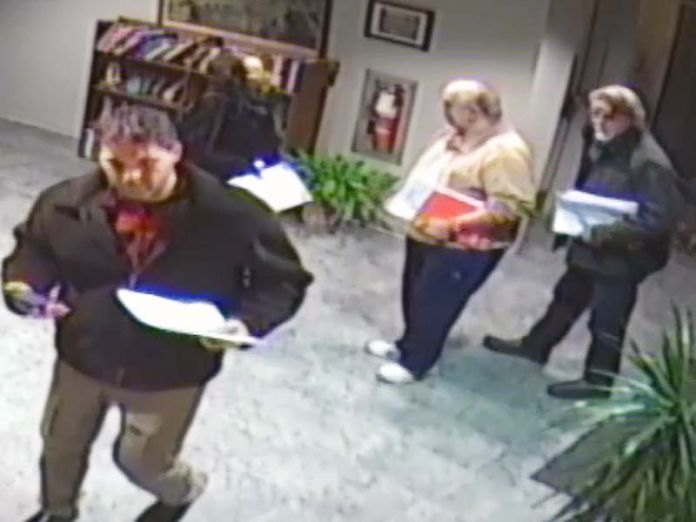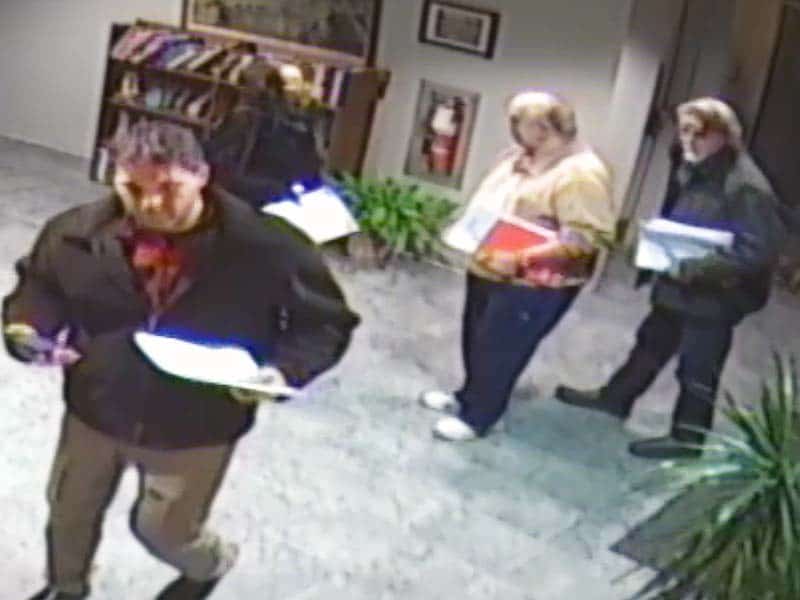 At their last public meeting, Baden Borough Council voted to table for a month the hiring of part-time police when several members raised concerns about the hiring process. Just minutes after that public meeting, a private meeting was held between the town's Mayor and three members of Council. Two days later, a private vote was taken via email and phone to hire the officers.
Surveillance video and emails obtained by the Beaver Countian in response to a series of Right-to-Know requests detail an apparent attempt to push through the hiring of four part-time officers over the objection of several town officials and outside the spotlight of a public meeting as normally required by the Pennsylvania Sunshine Act.
An audio recording of the January 17th public meeting of Baden Borough Council — also obtained by the Beaver Countian through a Right-to-Know request — reveals a contentious debate between members of Council on the hiring of part-time officers. Some members of council expressed frustration with the hiring process and a high turnover rate of officers; a public commenter alleged age discrimination and revealed that one of the men to be hired was being deployed overseas for a year and would be unable to work, the town's Mayor urged Council to consider hiring a full-time officer instead of the additional part-timers.
Following the public meeting, surveillance video shows that Mayor Sam Gagliardi, Council President Judi Montell, and Councilmen Ted Kotula and John Shelkons met privately in the municipal building. Mayor Gagliardi later told the Beaver Countian the hiring of part-time police was not talked about during their private discussions, although Council President Montell insisted that was the only topic discussed.
Emails obtained by the Beaver Countian appear to bolster Judi Montell's account of events.
On January 19th, the Friday after the public meeting, Councilman Ted Kotula sent an email at 9:07 a.m. to town secretary Elaine Rakovan, Councilman John Shelkons, Mayor Sam Gagliardi, and Police Chief David Christner.
"After discussions with the committee and the mayor, we would like you to conduct a phone vote for the hiring of the 4 part time officers I noted at the meeting," wrote Ted Kotula. "I make the motion. I am a yes."
Minutes later at 9:30 a.m., the secretary sent notification to the council members who have email addresses, "Please read below and vote yes or no…"
The secretary's email was responded to at 9:37 a.m. by Councilman David Trzcianka, "No offense but what changed other than reading names the rest of us go no other information. And I believe it was tabled to next month who is trying to sneak what tru!!! (sic)"
Trzcianka's email was ignored — at 9:43 a.m. the secretary sent an email out to Mayor Sam Gagliardi, Police Chief David Christner, and Councilman Kotula, "Got 4 yes votes from… Besong, Kotula, Shelkons, Furr. Didn't hear back from the others yet… but we got the votes so we can move forward."
Councilman Trzcianka sent out another email that morning at 10:01 a.m.
"I still think our hiring process is flawed if any othe company went thru this many part timers it would thro a flag at Human Resources," wrote Trzcianka in part. "I am tired of being bullshitted and only hiring people that the Chief and the Mayor want! I feel like this is being backdoored!!!! (sic)"
Five minutes later at 10:06 a.m., Councilman Kotula sent an email addressed only to the town Secretary, Mayor, and Police Chief, "Thank you Elaine!," referring to Secretary Elaine Rakovan.
During an interview with the Beaver Countian last month, Council President Judi Montell said she agreed to the hiring of officers, but also raised concerns about the legality of the vote when called by the secretary that day. Montell said she had instructed the secretary to contact the town's solicitor — emails again appear to bolster Montell's version of events.
At 11:46 a.m. on the morning in question — after already notifying the town's Mayor and Police Chief that the motion had passed — Rakovan sent an email telling everyone that the town's solicitor had halted the vote, "Please note that after conversation with [Solicitor Tony Amato] and [Council President Judi Montell] it is recommended that we wait until next month's meeting to address the hiring of the Part Time Police."
It is unclear by what legal process the vote had been invalidated, but everyone the Beaver Countian spoke with agreed the measure was again tabled. The next public meeting of Baden Borough Council is scheduled for Monday, February 19th, at 6:30 p.m. in the town's municipal building.
Listen To Baden Borough Council Debate The Hiring Of Part-Time Police Before Deciding To Table The Matter For A Month:

See Also:
– Baden Borough Stalling Release Of Public Records – Sources Allege Council Hired Police In Secret Vote
– Baden Councilman Says He Objected To A Private Phone Vote To Hire Police
– Baden Borough Stalls Release Of Additional Public Records So It Can "Assess The Cost Of The Request"
– Baden Councilwoman Says She Was Confused By Vote – Excluded From Council's Prior Phone Votes
– Baden's Mayor And Council President Give Conflicting Accounts Of Private Meeting