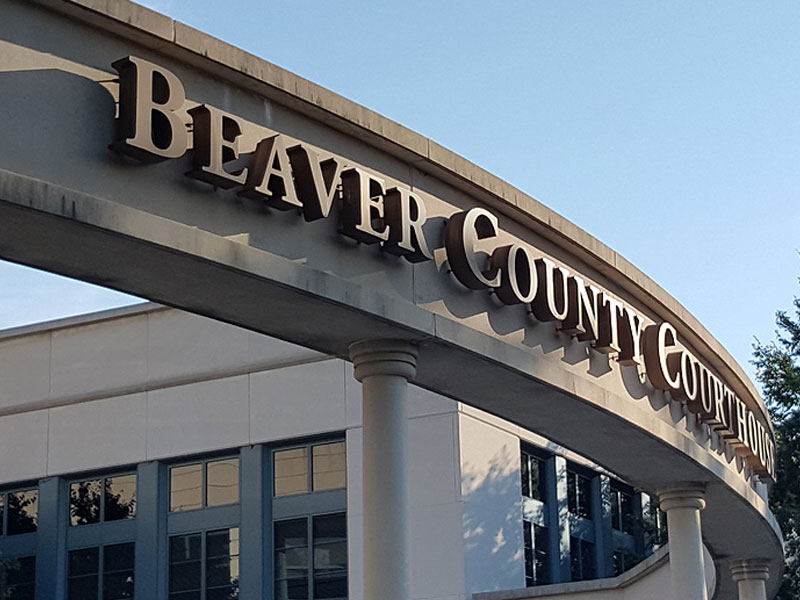 Attorney William M. Braslawsce submitted the following open letter to the Beaver Countian for publication, announcing his run for Beaver County Common Pleas Judge. Attorney Braslawsce's letter is being published here in full as written by the candidate.
Today I am formally announcing my candidacy for Beaver County Court of Common Pleas Judge. I have been a practicing attorney in Beaver County for 23 plus years. I am asking the taxpayers and voters of Beaver County to consider my qualifications, education and experience, to serve them as their next Common Pleas Court Judge.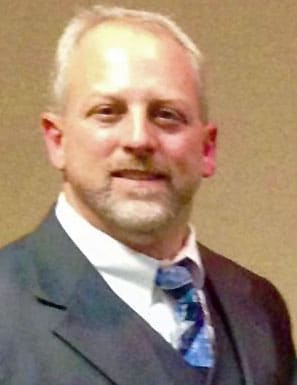 After graduating from Kent State University in 1987, I had planned on attending law school, but was delayed due to an anticipated active duty stint in the United States Army. As that active duty service was rescheduled, I became employed as an ironworker. After an accident at a construction site, I was injured and decided to begin law school. Part way through law school, I received orders to report for active duty at Fort Sill, Oklahoma. Upon completion of my tour I returned to law school, only to be reactivated during the first Gulf War. I subsequently graduated Law School in 1992 earning a Juris Doctorate in Law and in 1993, passed the Pennsylvania Bar Exam.
I am currently a member of the Beaver County Bar Association, having been a member since I began my practice of law in Beaver County; previously serving on the charter board of the Beaver County Bar Association's Charitable Gifting Committee. I am certified to appear in any Court in Pennsylvania and have handled cases in seven different western Pennsylvania Counties and in one Ohio court under Pro Hac Vice status. Over the course of my career I have had a diverse private practice ranging from civil litigation, criminal defense, and personal injury, to Social Security Claims, family law, in addition to Wills and Estates. I have also had numerous trials in Beaver County before the Court of Common Pleas both civil and criminal.
One of the most rewarding areas of my practice is representing the mental health consumers of Beaver County. I was appointed by the Court to this position and, over the course of five plus years, have advocated for these cases, protecting the rights of thousands of citizens. I'm glad to have the opportunity to make a positive impact in these individuals' lives.
Another area of my practice that I am very proud of is being a charter board and current member of the Beaver County Veteran's Court Board. I served in the United States Army Reserves for 11 ½ years, having attained the rank of Captain. My assignments included being a Field Artillery Officer, an Advisor to a 3 Star General, and a Chemical Lanes Training Officer. The Veteran's Court program provides resources to our service men and women, who have protected our freedom, empowering them to become productive citizens.
I am currently on the board of directors and the solicitor for the Beaver County NAACP, a member of the executive board of the Beaver County Drug and Alcohol Services, and member and solicitor of ABATE of Beaver County. I am also a member of Wellsville F&AM #180, Scottish Right 32 Degree of Steubenville and the Al Koran Shriners. I furthermore serve as a Beaver Area School District Mock Trial Sponsoring Lawyer and Coach, helping students experience and understand the Beaver County court system.
My previous experiences include 15 plus years on the board for Habitat for Humanity of Beaver County, Sunday School Director, teacher and member of the Board of Directors for Beth Samuel Jewish Center, member of Midland's Local Law Enforcement Police Block Grant Board, and 5-year Team Sponsor for Beaver Area Youth Baseball.
As your Judge, I will be fair and just, I will have judicial temperament to all those who come before me, and I will utilize my experiences to assist in resolving cases. I have been a resident of Beaver County since 1994. One of the most fulfilling jobs I have is being a father of two sons, both now young adults. I believe in being a positive role model and cultivating an environment that promotes hard work, community involvement, and giving back to others. This is the kind of environment I want to bring to the Bench and to the citizens of Beaver County.
One of the few ways to serve your country and community, outside of military service and jury duty, is to exercise your right to vote. Through your service, you can assist me in serving our community and help support the culture of hard work and giving back that I will bring with me to the office.
Thank You,
William M. Braslawsce, Esq.
"Attorney Bill"