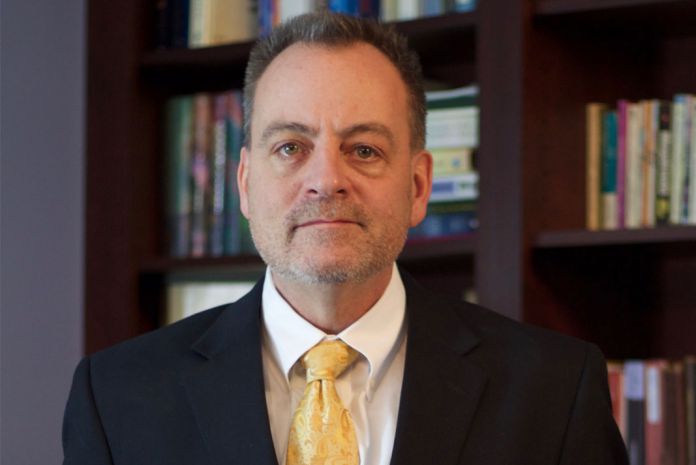 Attorney David Neely has officially announced his candidacy for Beaver County Common Pleas Judge.
Neely, who has been practicing law for over 30 years, is a New Brighton resident and a graduate of Indiana University of Pennsylvania and Duquesne Law School.  He currently works as an attorney with Lawrence D. Brudy & Associates — prior to that he operated a private practice in Beaver.
"I have been in the courtrooms of at least 100 judges in PA and WV on the state as well as the federal level. I think that makes me a unique candidate in this race," said Neely in a statement to the Beaver Countian. "Why? Well, if you wanted to learn about folks living in other countries would you want to talk to someone who is well-traveled, or would you rather talk to someone who has never been outside of Pennsylvania? It's the same when electing a judge. You want to vote for a candidate who has been in front of many judges in many counties instead of a candidate who has really only been exposed to judges in one county."
Attorney Neely is kicking off his candidacy with a subtle swipe at current controversies involving the Beaver County judiciary, vowing to not staff his office with friends and family if elected.
"I pledge to serve the citizens of Beaver County with a fair and unbiased approach and with a strict no nepotism policy when hiring staff. I know how a courtroom should be run so that the law is administered justly," Neely concluded.
Attorney David Neely is a registered Democrat who will be cross-filing as a Republican, as is standard practice in judicial races.
Beaver County voters will be filling two seats on the Court of Common Pleas this year that are being made vacant by the retirements of Judge John McBride and Judge Harry Knafelc.
The Pennsylvania judicial primary elections will take place on Tuesday, May 16th.
Correction: This article originally reported David Neely as being a registered Republican who will be cross-filing as a Democrat.  Attorney Neely is in fact a registered Democrat who will be cross-filing as a Republican.  The Beaver Countian strives for accuracy in all that it reports and regrets this error which has since been corrected.