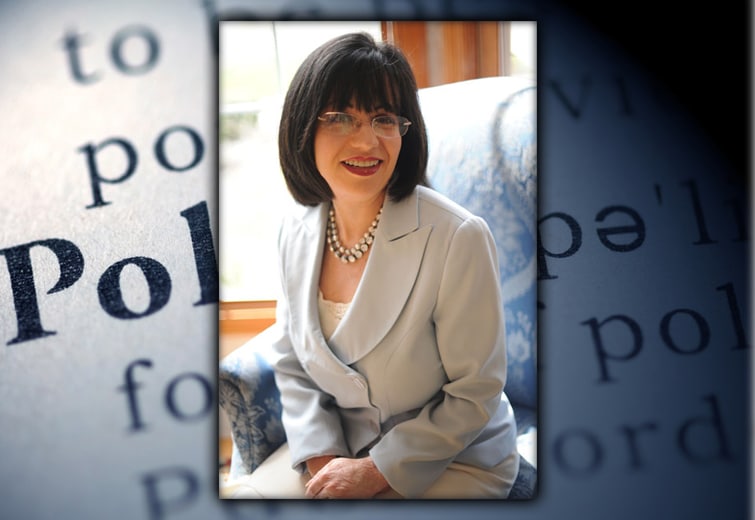 The Superintendent of the Ambridge Area School District filed a formal police report against a man who left an apparently satirical post about her on Facebook, is being accused of trying to cause problems for the man's wife at her job because of his comments, and has allegedly been sending letters out to other parents who voice dissent at school board meetings warning them about their behavior.
Superintendent Dr. Cynthia Zurchin went to the Economy Borough Police Station shortly after 10:00am on February 9th to file a police report against Brian Mecchia, the parent of a child in the Ambridge Area School District. Economy Police Lt. George Hartsell took the report: "Dr. Zurchin on station about disturbing and false information posted on a private Facebook site. The remark was that when she lived at 202 Brookside Drive, she used it to run a meth lab and worship Satan."
Brian Mecchia had posted the comment to an invite-only Facebook group that was set up by several parents in the Ambridge Area School District to discuss problems with the district. Underneath his comment the man noted that the remark was just meant to lighten the mood. As is standard with posts made on Facebook, his comments were accompanied by his real name and a photo.
Lt. Hartsell determined that calling a public official a Satan worshiper and meth cooker on Facebook did not constitute a criminal offense and would instead be a civil matter if Dr. Zurchin wanted to proceed any further (Landmark Supreme Court rulings in cases like Hustler Magazine v. Jerry Falwell have established the First Amendment's free-speech guarantee prohibits public officials or public figures from receiving damages in civil cases for satirical or hyperbolic statements made about them).
When the Economy Borough officer contacted Brian Mecchia to tell him about Dr. Zurchin's complaint, Mecchia told authorities he had heard the Superintendent filed a report with police and had already deleted his comment from Facebook.
Ambridge School Board member Roger Kowal told the Beaver Countian he thinks it is unfortunate the man's comment was deleted and believes Dr. Zurchin's actions toward taxpayers in the district are contrary to American ideals. "It's sad these people are going through this, as a taxpayer you shouldn't be scrutinized by officials or be afraid of saying something against them […] My family came here from Russia so they wouldn't have to live like that. It's the officials who should be scrutinized by the taxpayers […] Take me for example, I'm running for County Sheriff right now. People are talking about me all over the place, saying all kinds of things about me; but I am putting myself out there just like Zurchin is putting herself out there by being Superintendent. If you don't have thick skin then you shouldn't be in the game."
According to Brian Mecchia's wife Jaime, who has been a special education teacher at the Aliquippa Area School District for the past decade, Dr. Zurchin's reaction to the comment didn't end with her trip to the police station.
"I got a phone call a day later from Grace Danylo, my union representative at Aliquippa," said Jaime Mecchia. "She called me and said I'm not calling just to chit chat, the Superintendent of Ambridge called the Superintendent of Aliquippa to say criminal charges were filed against you based on something you posted on Facebook […] The only thing I post on Facebook are pictures of my kids; [Grace] continued to read word for word what my husband had posted."
Mecchia said she was stunned. "The crazy thing is [Dr. Zurchin] knew it wasn't me, on the police report it doesn't even mention my name, but she still went and called my Superintendent and lied, and then said there were criminal charges after the police told her it wasn't criminal […] I don't know how this woman even knows us; for her to go after my job, I have four kids, for her to go after my job that's insane."
Jaime Mecchia said Aliquippa Superintendent David Wytiaz ultimately realized Dr. Zurchin's claims had no merit.
"I met with Superintendent Wytiaz, he followed everything by the book and he treated me fairly," said Mecchia. "He was listening to what this Dr. Zurchin told him, and he was afraid one of his teachers was going to be arrested; he went and got the facts and then I was told not to worry about it, that I should just get back to teaching my students."
Grace Danylo, President of the Aliquippa Education Association, later wrote a signed statement about her conversation with Aliquippa Superintendent Wytiaz concerning Dr. Zurchin's phone call to the district. "I called [Superintendent David] Wytiaz and he told me that Ambridge's Superintendent called him as a professional courtesy to tell him that she just left the police station, and she filed charges against one of the district's teachers, Jaime Mecchia, for allegedly posting negative things about her on social media."
Aliquippa Superintendent David Wytiaz told the Beaver Countian he was prohibited by law from commenting publicly about personnel issues, but said he was aware of Grace Danylo's statement, confirmed he had spoken to Dr. Zurchin, and said Jaime Mecchia continues to be employed in good standing with the district.
Jaime Mecchia told the Beaver Countian she has heard from other parents in the district who have allegedly been retaliated against by Dr. Zurchin after speaking out against her at school board meetings or leaving remarks about her on Facebook. "This is the biggest form of bullying there is, and this woman is going after parents, she's come after other parents, I'm not the only one, I just happened to be a teacher. What if she called someone's job that didn't have a union? What if my job didn't like me and they wanted a reason to get rid of me?"
Roger Kowal said he has specific information that other parents in the district are being "harassed" by Dr. Zurchin. "I noticed that all of a sudden people weren't going to our school board meetings anymore. Then I found out letters were being sent on school district letterhead to people that spoke out publicly about problems in the district, she was looking up people's addresses and sending them these letters […] The letters are signed by [Superintendent] Cynthia Zurchin saying your behavior was uncalled for, and then she has the school district's law firm listed underneath […] Now you look at this and you're just a parent, a regular Joe Blow, and you get scared, and you decide not to go to any other school board meetings. This is all just very wrong and it shouldn't be happening."
Mecchia said she contacted members of the Ambridge School Board about their Superintendent's alleged behavior, but doesn't believe the matter is being taken seriously.
"Being the good person that I am, and being a mother of several children, I waited before going to the [Beaver Countian]," said Mecchia, "but nothing is being done about her. This is just unacceptable. I am a good teacher, and this woman thought she was going to go after me and get me fired, going after someone's spouse, well I have nothing to hide, there is no dirt on me."
"As of right now [Jaime Mecchia] is correct, the board has not done anything with this," said Roger Kowal. "I presented a lot of facts at one of our board meetings but nobody else has made any comment on it yet. An investigation should be done into this matter and the board should let the chips fall where they may rather than not do anything. In my opinion after looking at the facts that were presented to me, [Dr. Zurchin's] actions should be considered a policy violation, big time. I know what these people went through and I feel for them […] Unfortunately, I don't think there are enough votes on the board right now to do what should be done."
Superintendent Cynthia Zurchin declined to comment about the controversies and referred the Beaver Countian to attorney Lisa Colautti, who works for the Pittsburgh law firm of Weiss Burkardt Kramer that acts as Solicitor for the Ambridge Area School District.
"Dr. Zurchin is the Superintendent of the Ambridge School District and these comments were potentially defaming her in her role as a public official; as Superintendent she called for advice and we gave it to her," said attorney Colautti. "It was our advice that she make that police report. In order to get defamatory and potentially harassing comments removed from Facebook, you typically need a police report to back them up."
Attorney Colautti said Dr. Zurchin would not comment about her phone call to Aliquippa Superintendent Wytiaz because the matter involved "a personnel issue between school districts." She also said the Beaver Countian's decision to write about Dr. Zurchin's police report and related matters amounted to "retaliation against those who make official complaints."
Ambridge School Board Member Roger Kowal said he believes it is inappropriate for the public to be footing the bill for what he described as Dr. Zurchin's personal vendettas against taxpayers. "I don't think our Solicitor should be handling this at all. I said at a board meeting that this is a personal matter and it has nothing to do with the Ambridge Area School District, it's a personal matter, it's [Dr. Zurchin's] personal vendetta against these people, against taxpayers."
Jaime Mecchia said she and her husband continue to feel the Ambridge Area School District has serious issues, and are both now more convinced than ever that Dr. Zurchin is a big part of the problem.
"That district is troubled, it's very troubled," said Mecchia, "This Zurchin is an evil, nasty, wicked witch, that is all she is, a nasty wicked witch."
The Mecchia's have retained an attorney.