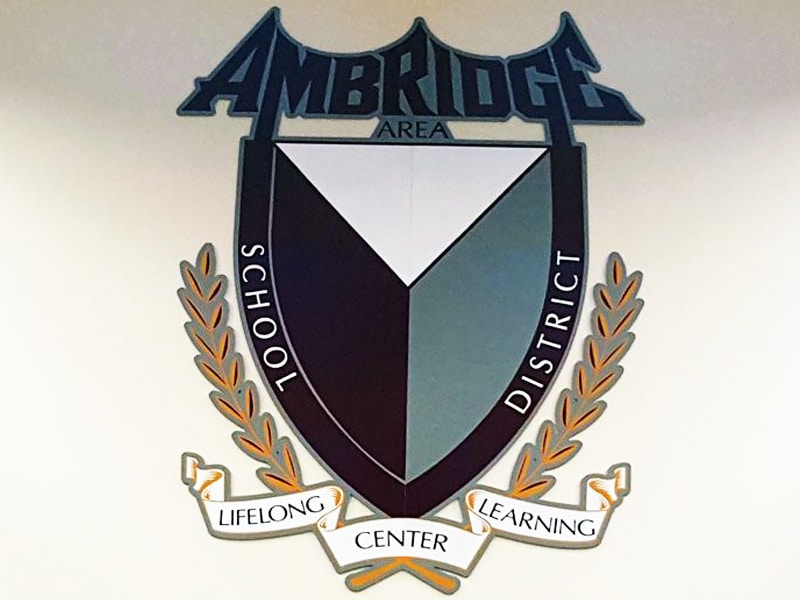 The Ambridge Area School District has filed its response to a federal lawsuit brought by former superintendent Cynthia Zurchin. The district and several other named defendants are each denying claims brought against them by Zurchin back in June, including allegations of sex discrimination, retaliation, civil rights violations, breach of contract, and wrongful discharge.
Dr. Zurchin's lawsuit alleges her various experiences at the district were so traumatic they caused her to be hospitalized with stroke-like symptoms, and that her long-time doctor subsequently diagnosed her with Post Traumatic Stress Disorder (PTSD), anxiety, and depression — leading to an extended medical leave and ultimately a disability retirement.
The latest round of court filings by the Ambridge Area School District, School Board members Robert Keber, Roger Kowal, and Kimberly Locher, former Board member Brian Padgett, and former Assistant Superintendent Megan Mealie, deny the claims against them and make arguments of legal inadequacies in the complaint filed by Zurchin.
Among the many items addressed in the district's response is a claim by Zurchin that officials had engaged in a conspiracy to see her publicly denigrated.
"For example, and as a result of the Defendants' intent to incite public opposition, Dr. Zurchin was publicly and falsely accused of running a meth lab and engaging in Satanic worship," wrote attorneys for Zurchin in her complaint. "Defendants engaged in a deliberate, malicious and ongoing pattern of abusive and threatening behavior intending to cause Dr. Zurchin physical, emotional and economic harm."
In its response, the Ambridge Area School District disavowed any responsibility for the remarks against Zurchin, which attorneys say was nothing more than an attempt at humor by a member of the community.
"It is admitted only that an Ambridge area resident and parent made statements on a private Facebook group page to the effect that he had heard [Dr. Zurchin] ran a meth lab and worshiped Satan," responded the district in its court filing. "In the same Facebook thread, the resident indicated that he was joking. It is specifically denied that the District had any involvement in this incident in particular or that the District is responsible for what taxpayers say on social media."
The Beaver Countian had written about the comment controversy back in 2015, after Zurchin filed a police report against the man who had made the Facebook post.
Other items addressed in the defendants' responses include denials of claims by Dr. Zurchin that a school official said she would be hung by a noose, and that the district arranged for added security at public meetings because of fears that a Board member may show up with a gun.
The District also denied accusations by Zurchin that an incident involving the arrest of a student by an Ambridge Patrolman was an example of race relation problems in the district (which she was allegedly attempting to rectify): "It is specifically denied that the interaction between [Officer] Smith and [the student], who are both African-American, was an example of discord between minority and non-minorities within the District."
The case is being presided over by United States District Judge Nora Barry Fischer. The Beaver Countian is making the substantive court filings available in full below.
Federal Court Filings In The Case Of Cynthia Zurchin v. Ambridge Area School District et al
Cynthia Zurchin: Complaint Filed Against School District et al
School District: Response To Complaint
Padgett: Response To Complaint
Keber – Kowal – Locher: Motion To Dismiss For Failure To State a Claim
Keber – Kowal – Locher: Brief In Support Of Motion To Dismiss
– Exhibit A
– Exhibit B
– Exhibit C
– Exhibit D
Mealie: Motion To Dismiss For Failure To State A Claim
Mealie: Brief In Support Of Motion To Dismiss