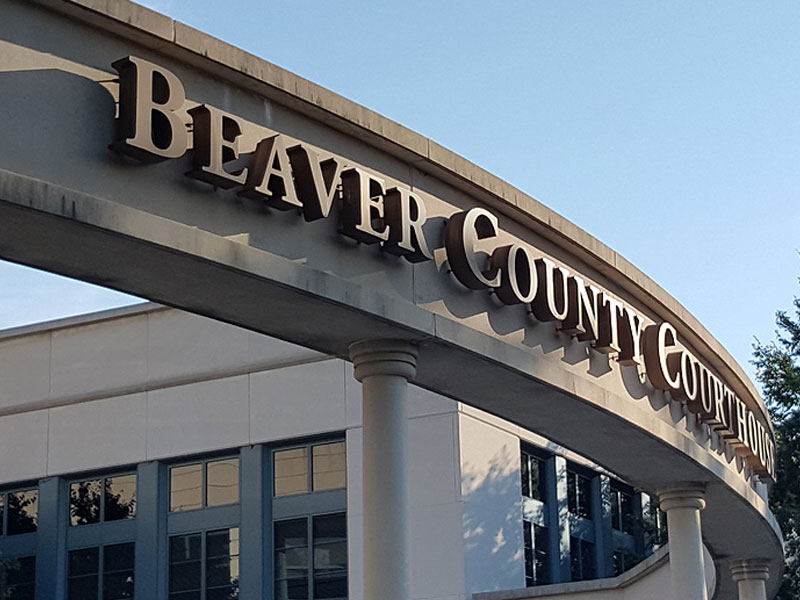 Ambridge District Judge Andrew Hladio has been suspended from the bench for 90 days effective immediately, county officials tell the Beaver Countian. Hladio's suspension comes as the result of an order issued by the Court of Judicial Discipline.
The Judicial Conduct Board of Pennsylvania filed a 51 page complaint against District Judge Hladio back in December, alleging violation of rules governing standards of conduct for District Judges and the Pennsylvania Constitution by repeatedly making inappropriate advances towards clerks in the court system; Hladio allegedly continued those unwanted advances even after being rebuffed by the women and reprimanded by court administrators and higher ranking judges. The Board also alleges Judge Hladio exhibited improper demeanor toward a Central Court clerk, lawyers, litigants, and police officers, and repeatedly failed to uphold and properly apply the law.
Judge Hladio's suspension comes with full pay and benefits for the duration of the 90 days — the suspension is in response to an emergency petition to have the judge removed from the bench pending further hearings in the case against him. Courthouse sources tell the Beaver Countian that the Judicial Conduct Board is continuing their investigation.
Court records show Judge Andrew Hladio is being represented by attorney Heidi Eakin (wife of former PA Supreme Court Justice Michael Eakin). The Judicial Conduct Board is being represented by staff attorney Elizabeth Flaherty.