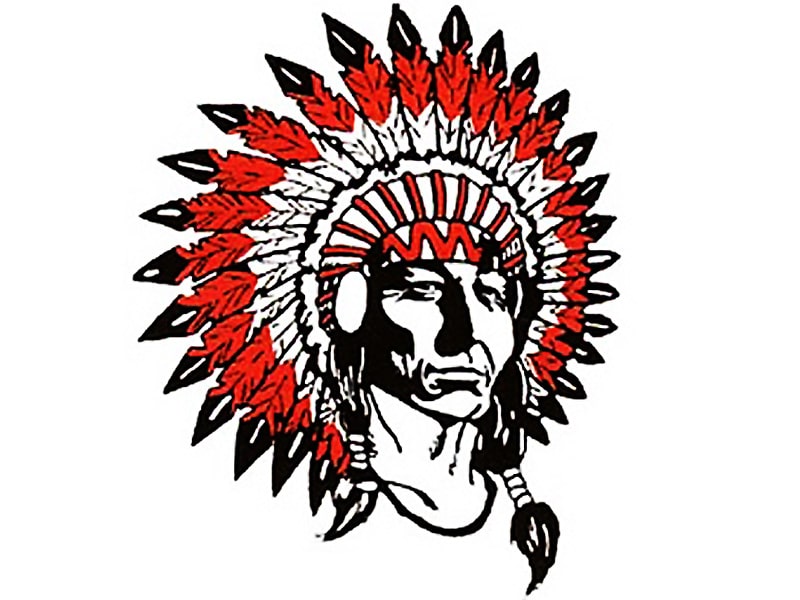 The Chairman of the Aliquippa Zoning Hearing Board has resigned and issued a dire warning to the citizens of the city on his way out, "Dwan is up to all kinds of shit."
Lou Bolli was appointed Chairman of the Aliquippa Zoning Board by Mayor Dwan Walker when he first took office back in 2012. Bolli announced his resignation earlier this month and plans to move out of the area.
The Aliquippa Zoning Board had been spending time over the past year focusing on a new nursing home complex that VieCare Beaver LLC, a collaboration between LIFE Beaver County senior services and Heritage Valley Health System, is proposing to build on the location of the former Aliquippa Hospital.
Local real estate tycoon CJ Betters had bought the hospital complex back in July 2009 and demolished the facility in 2011. Perhaps not realized by Betters at the time, the demolition of the building reverted the land it sat on back to a zoning designation that restricted development to single family dwellings. Betters donated the parcel to Lutheran SeniorLife and the Heritage Valley Health System in late 2012.
"That's the nicest property in Aliquippa, I really think it is, that piece of land is surrounded by beautiful homes and it overlooks the golf course," Lou Bolli told the Beaver Countian. "It's a total of approximately 26 acres and about 18 of those are what we call buildable acres, land that is actually suitable for construction."
"When this whole 'green house' nursing home project first came about it was brought before my board," said Bolli. "They showed us this plan for their project, these four group homes that would have about 10 people in them each […] The plan only showed development of 5.8 acres but they wanted us to rezone the whole 26 acres. I kept asking them but they never would tell us what was going to happen on the rest of that property […] They have plans for the rest of that property no one wants to talk about."
Bolli said his board consulted with Harlan Stone, their solicitor who was appointed from a law firm in Pittsburgh. "Once that land gets rezoned from R-1 (low density residential) to R-3 (high density), that's it, game over. The city would have no say at that point on what would happen, and what I think is going to happen, is that they're going to build up, up as in high-rise […] R-3 allows for that and once it's rezoned you can't stop them."
The zoning board told representatives of LIFE Beaver County that they wouldn't move forward on rezoning until they were given more answers. "I flat out told them it wouldn't even come up for a vote until they provided us with a detailed lot plan for the total acreage they wanted rezoned, instead of just giving us a plan for a little piece of it."
According to Bolli, that's when the city yanked the entire matter away from his board. "I'm sitting there as the Chair of the Zoning Board and I said to them, you're telling me I'm not even going to be hearing this now? They said not anymore, it's going to the Planning Commission."
Mayor Walker signed a memorandum of understanding between the City of Aliquippa and VieCare Beaver LLC in March of this year, promising the city's cooperation in moving forward with the project. But at a meeting held in April, Aliquippa's Planning Commission refused to back the rezoning effort. "I think Dwan was shocked when that group voted it down for some of the same reasons that we had," said Bolli.
In December of 2010, the Pittsburgh Business Journal reported that the nursing home project in Aliquippa was going to be a joint venture between Cranberry-based Lutheran SeniorLife, Heritage Valley Health System and property owner C.J. Betters Enterprises. Betters' name has been notably absent from all corporate filings and project proposals provided to the City of Aliquippa since he donated the land towards the endeavor. Lou Bolli said he repeatedly asked the group what role CJ Betters still had in the project but got no solid answers.
Aliquippa resident Joseph C. West, who works as Department Manager of Planning for the Beaver County Planning Commission, had previously told the Beaver Countian he was volunteering his own free time to help find developers who might be interested in building single family houses on the property. West said the city originally wanted to see a housing plan on the location that would bring a large influx of much needed tax revenues into the community.
"I found several builders, large building companies, who were willing to start constructing model homes on the property […] I was working on getting ready to look into grant money that could have helped to bring in the utilities," West told the Beaver Countian several months ago. "They could have probably brought in half a million dollars a year in taxes."
Joe West worked to help Dwan Walker win election back in 2012, and had been a close adviser to him when he first took office. West told the Beaver Countian that Mayor Walker has since isolated himself and now only confers with a small handful of people, including City Solicitor Myron Sainovich.
"I told them you can't just give away all of that land and approve development to some group that's not going to pay any taxes on it," said Bolli. "Dwan is acting like it was all his idea, but it was the Zoning Board, it was our attorney, who said even if this does eventually go through Aliquippa needs to make them agree to a PILOT (payments in lieu of taxes) […] The city just can't afford to give this all away the way Dwan wanted us to."
While the nursing home development complex would still be a tax-exempt entity, it has since agreed to make a PILOT if their project is approved. The tentatively agreed to PILOT would generate approximately $300,000 in revenues that would be split between the City of Aliquippa, the Aliquippa School District, and Beaver County (approximately $78,200, $146,300, and $80,600 respectively).
Despite being rebuffed by both the Zoning Hearing Board and the Planning Commission, Solicitor Myron Sainovich now says Aliquippa City Council will be the ones to make the ultimate decision as to whether rezoning will be granted for the location. Lutheran SeniorLife has said they have not yet finalized plans for all of the acreage.
Lou Bolli said he decided to talk to the Beaver Countian after he turned in his resignation letter to Mayor Walker. "The first thing that Dwan asked me when I handed him my resignation was if I read the Beaver Countian, he wanted to know if was going to talk to John Paul," he said. "The Times publishes whatever he tells them to and what Myron [Sainovich] tells them to […] Dwan is worried about the Beaver Countian, it has him scared, that's why I'm talking to you and not them."
"They're not coming out with the truth about what's going to happen on that property and other properties," concluded Bolli. "There are plans for Aliquippa no one wants to talk about. There's shit going on that the people of this city are not going to like, I can guarantee you that."