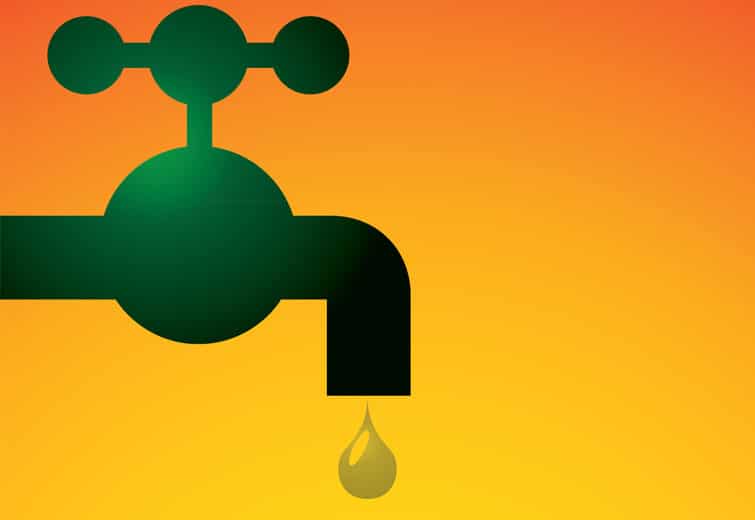 The Chairman of the Aliquippa Water Authority submitted his letter of resignation today amid continued controversies over the authority paying for his college tuition. A second member of the board also submitted their resignation.
Chairman Kenneth Thornton and board member Patricia Grimes both provided letters of resignation to the Aliquippa Water Authority, leading to the cancellation of tonight's board meeting due to a lack of quorum.
Thornton has come under intense criticism since the board's newest member, Matthew Mottes, raised questions about the propriety of the Aliquippa Water Authority paying $11,025 in tuition toward his doctorate degree in Global Leadership. Mottes was also critical of Thornton's attempts at becoming manager of the Water Authority, and of the six figure salary Thornton wanted to accompany the position.
Matthew Mottes, who was just appointed to the board in July, said it was time for Thornton to go.
"I think the Water Authority can now finally move forward in the right direction," Mottes told the Beaver Countian. "He did not have the people's best interest in heart, he had his own best interest in heart."
"As a life long resident of Aliquippa, I just wanted to do the right thing for the people of this city," said Mottes. "If our solicitor finds any wrongdoing in these payments to Kenneth Thornton, and I am sure he will, I believe those monies should be repaid. I will work to recoup those funds."
Patricia Grimes's resignation letter thanked the employees of the Water Authority for their service to the community; the letter did not provide a specific reason for her departure. "I truly appreciate the time that I did serve on the board and it was a true learning experience," she wrote.
Grimes (who works in the courthouse as secretary of the Jury Commission) had supported the Water Authority's payments of Thornton's tuition.
Kenneth Thornton cited the public criticisms he was facing as the reason for his resignation. His full letter to the Board is as follows:
"Effective immediately, I write this letter tendering my resignation as Chairman and member of the Municipal Water Authority of Aliquippa Board of Directors. I can no longer execute my duties under the constant verbal and emotional abuse that you as colleagues and I have been subjected too (sic) these past few months.
"These crass assumptions and malevolent confrontations have become very stressful and challenging. Needless to say, it has taken every possible restraint for me to retain my integrity and professionalism and not stoop to the level of my critics in what has gone beyond the scope of their political differences and hidden agendas. To be clear, I sincerely hope that they have not confused my silence with weakness.
"For those of you that have offered and provided your support and loyalty, I would like to extend my sincere thanks and say I regret that a drastic step such as this had to be taken. It has been my pleasure serving as your Chairman and assisting with the professional development of the MWAA. It is disappointing that as board members both you and I have had to experience such public indignation, however, as Jesus commended both salt and light, you have shown yourselves to be true professionals in the field of leadership.
"I am proud to have worked with you on behalf of the Authority, in meeting and exposing its many flaws and twenty-first century challenges during my tenure. Change is never easy, especially when there is neither vision nor desire for change. Forty plus years in the wilderness has proven that. God bless all of you and keep you safe."