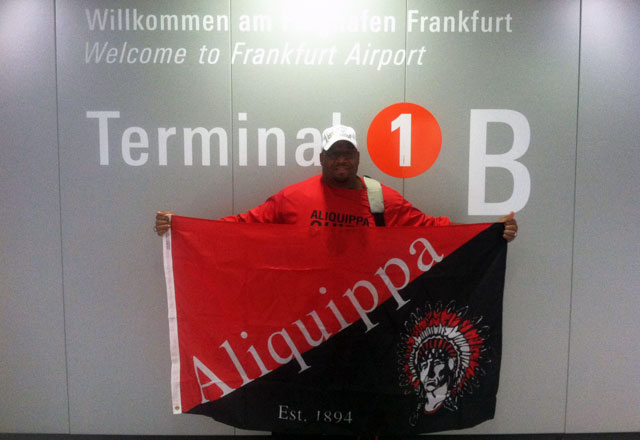 Officers with the Aliquippa Police Department are refusing to hand out new business cards issued to them because they contain Mayor Dwan Walker's campaign slogan, according to multiple sources.
Dwan Walker has been gearing up for his reelection next year after recently announcing he intends to run for another term as Mayor before seeking higher office as a County Commissioner and then Pennsylvania Governor.
Walker's "One Aliquippa" campaign slogan appears on the back of the new business cards issued to officers by the city. Members of the Aliquippa Police Department are refusing to hand out the cards and city officials are refusing to issue new versions without the Mayor's campaign slogan. Pennsylvania's Act 120, which governs the certification of police, strictly prohibits officers from engaging in political or election campaign activity. Pennsylvania law forbids public officials from using their office for political gain or using taxpayer resources for political purposes.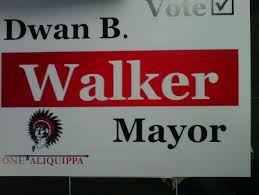 Along with printing his campaign slogan on officers' business cards, Mayor Walker has also been including the "One Aliquippa – All Hands On Deck" catchphrase in taxpayer subsidized community newsletters. The official Aliquippa website features the slogan, which the Mayor is attempting to adopt as an unofficial motto for the entire city. A jobs fair sponsored by the state was publicized by the City of Aliquippa as "One Aliquippa – All Hands On Deck In Conjunction With PA Career Links Are Putting Our Youth To Work."
Walker has also been giving out "One Aliquippa Awards" to recognize achievements by members of the community.
During the election for his first term in office, Dwan Walker included his newly created "One Aliquippa" slogan on all of his campaign literature and yard signs. Other candidates who ran with Walker promoted themselves as members of a de facto political party named "One Aliquippa" which was publicized through media interviews. Walker operates the "@OneAliquippa" Twitter account which he used to campaign for Mayor. A Facebook page established for Mayor Walker's reelection bid is titled "One Aliquippa – Dwan B Walker for Mayor 2015 All hands on deck."
After a series of reports about alleged misconduct by Aliquippa officials published by the Beaver Countian over the past week, Mayor Walker spent part of yesterday standing outside of the City Building waving to passersby. Walker has been unemployed since September of 2012, when he was forced out of his position at FedEx for repeatedly conducting city business while at work.
Mayor Dwan Walker has stopped replying to requests from the Beaver Countian for comment on our continuing coverage of controversies within the town.