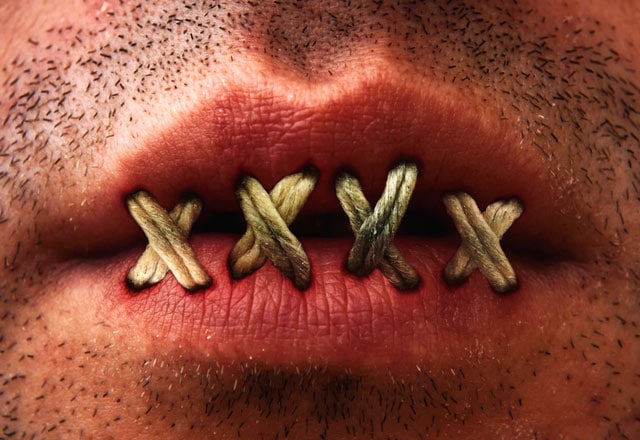 Officers with the Aliquippa Police Department are being read their rights and questioned by their own Chief about whether they have been providing information to the Beaver Countian, according to multiple sources.
Sources tell the Beaver Countian that officers are being read their "Garrity Rights" and then interrogated by Aliquippa Police Chief Donald Couch about any communications they may have had with the Beaver Countian. It is an effort spearheaded by Mayor Dwan Walker who is demanding to know the identities of confidential journalistic sources.
Investigative reporting by the Beaver Countian has been revealing alleged misconduct on the part of public officials within Aliquippa. The United State Supreme Court has held that public employees, such as police officers, have a Constitutional right to speak to the press about matters of public concern (Pickering v. Board of Education, 391 U.S. 563).
Questioning a police officer while under Garrity about matters which could not legally lead to disciplinary action could expose the City of Aliquippa to civil liabilities. Attempts to harass, intimidate, or retaliate against an officer who exposed potential corruption could constitute a crime under certain circumstances.
The Beaver Countian secures all of its source material using military grade encryption, digitally houses its encrypted files in remote jurisdictions, and deploys sophisticated data scrubbers to thwart modern forensics techniques. This publication maintains elaborate methods of securing active communications with its most vulnerable confidential journalistic sources, and ensures those sources maintain plausible deniability. This reporter will refuse to answer any questions related to confidential journalistic sources or unpublished source material in accordance with protections provided by 42 Pa. Cons. Stat. § 5942.
The Beaver Countian stands by all of its confidential sources and is currently in discussions with First Amendment attorneys about the actions of Mayor Dwan Walker, Chief Donald Couch, and the City of Aliquippa.
The Solicitor for the City of Aliquippa is Myron Sainovich, whose firm also serves as an approved attorney for the Beaver Valley Fraternal Order of Police Lodge #4. Aliquippa Officers fall under their own James M. Naim Memorial FOP Lodge #26. Sainovich was previously fired by a union representing the Pennsylvania State Police.
A non-law enforcement source for the Beaver Countian has come out publicly alleging he was called at midnight and threatened by Mayor Walker for communicating with this publication. Walker has previously made similar threats against this reporter, allegedly threatened Beaver County Times Reporter JD Prose in the past, and has allegedly threatened a union representative who was filing a grievance on behalf of another officer.
Aliquippa Police Chief Donald Couch did not return a detailed message left with his secretary seeking comment. Mayor Dwan Walker did not respond to a request for comment sent to his cellphone.
Any individual who has information about potential misconduct by governmental officials in the City of Aliquippa, or any other municipality in Beaver County, may contact the Beaver Countian using our simple PGP Encrypted interface.
See Also:
– Aliquippa Police Refusing To Hand Out Cards With Mayor's Campaign Slogan
– Aliquippa Cited After Lying To The Department of Environmental Protection
– Source: Aliquippa Mayor Dwan Walker Called At Midnight And Threatened Me
– Sources: Aliquippa Police Department Has Been Thrown Into Chaos