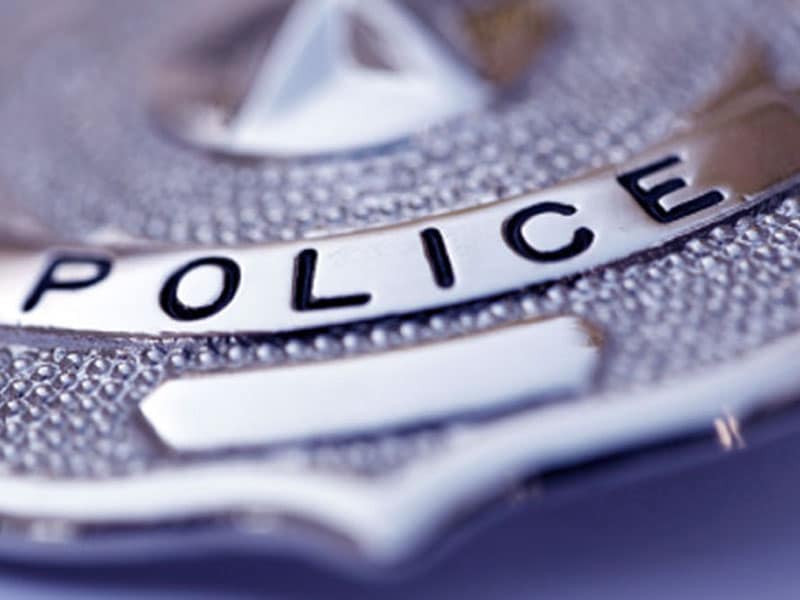 A police officer for the City of Aliquippa has been charged in the shooting of an Allegheny County Jail guard early Thanksgiving morning.
Joshua Gonzalez, age 24, was charged yesterday with felony aggravated assault for the shooting of 29-year-old Kevin Miller. Gonzalez has been an officer with the City of Aliquippa for the past 4 months, Miller has been a correctional officer for the past 9 years.
Police say Gonzalez went to the Milestone Bar in Brentwood with his girlfriend and another of their friends at 8:30 p.m. last Wednesday. Gonzalez's girlfriend was reportedly involved in repeated arguments and fights in and around the bar throughout the night, which police say had to be broken up on multiple occasions.
Gonzalez told police he and his friend left the bar along with his girlfriend and went to her house in Carrick. Gonzalez walked with his friend to his car, going by a house where Kevin Miller was sitting on a porch along with several women.
According to a charging affidavit, Gonzalez alleged to police that Miller threatened him and they started shouting obscenities at each other. Gonzalez told police he was leaving when Miller came toward him, pulling up his shirt and reaching into his waistband as if he had a gun.
"I felt like I was going to get shot and my life was in danger," Gonzalez told police. Gonzalez said Miller was coming towards him when he fired. "I fired one round he screamed and fell to the ground and I left."
Police say Gonzalez dialed 911, identified himself and returned to the scene. Gonzalez told officers he panicked and should not have left.
According to statements made by Kevin Miller to police, he saw Joshua Gonzalez hit a woman during a fight involving several women. Miller said he began yelling at Gonzalez about it and "got in his face," but never did anything to make him believe he had a weapon. Miller said Gonzalez calmly told him he was going to shoot him before pulling out his gun and firing.
Miller told police he does not own a handgun but does own an AK-47 and hunting rifles.
Kevin Miller was transported to UPMC with a .40 calibre gunshot wound to the stomach. Gonzalez told officers the weapon he used was his personally owned Glock firearm.
Online court dockets do not show an attorney for Joshua Gonzalez. Local law enforcement sources say a warrant has been issued for his arrest.