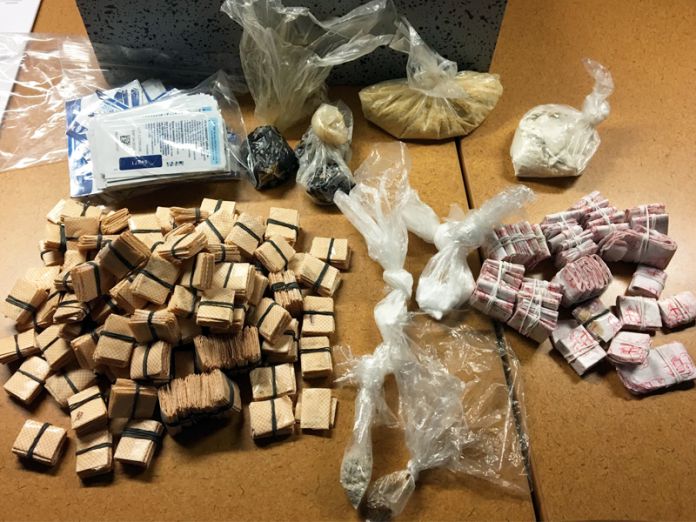 Agents last week seized a large narcotics cache from an Aliquippa home known to be used by a federally convicted drug dealer and are now searching for him.
Dana Penny, 36, wasn't there on June 19 when agents from the Pennsylvania attorney general's office Bureau of Narcotics Investigation and task force searched the residence at 1229 Irwin St.
Acting Aliquippa Police Chief Robert Sealock said his department was asked to assist. He said Penny is a known drug trafficker and is currently on federal parole for heroin-related convictions.
Agents seized a stash including: 135 Suboxone strips; multiple baggies altogether containing 80 grams of black tar heroin; a baggie of 90 grams of yellowish heroin; a baggie of 39 grams of grey heroin; 1,240 checkered heroin stamp bags; 411 heroin stamp bags labeled "Lady Bug;" two baggies with three grams of heroin; and two baggies containing 10 grams of powder cocaine.
Sealock estimated the street value at $30,000.
Penny is charged with the following: possession with intent to deliver a controlled substance, possession of controlled substance, and possession of drug paraphernalia.
Sealock said there have been several complaints of drug activity in this area of the city, commonly referred to as Plan 12. "It's been like a little bit of a hot spot for us," he said.
Sealock said he welcomes the attorney general task force involvement. He himself has been involved in the task force since he became a full-time Aliquippa officer in 1998. Police officers on the task force work in their spare time to assist in the attorney general investigations.