Aliquippa Mayor Dwan Walker is urging the people of his community to speak up if they have any information concerning the murder of Rachael Deltondo. Mayor Walker's call for citizens to assist police stands in sharp contrast to his own behavior in February, when sources say he refused requests by Pennsylvania State Police to speak with them about issues involving the City — including his own police department's leak of records from sensitive law enforcement databases about Rachael Deltondo to an unauthorized individual in the community.
"I am sending my deepest condolences to her family and friends RWG [Rest With God] RACHEL DELTONDO," posted Mayor Walker to his Facebook page yesterday. "PLEASE IF YOU KNOW SOMETHING SAY SOMETHING."
Along with his social media posts, Mayor Walker also appeared on television news last night in a much-hyped interview with WPXI's Michele Newell. Walker spoke highly of Deltondo during the brief excerpt of his interview that actually aired, "Mrs. Deltondo was a bright light. She didn't bother anyone. She didn't hurt anyone."
Deltondo's homicide is still under investigation. Sources tell the Beaver Countian that law enforcement currently believes her murder was "a crime of passion."
As the Beaver Countian first reported last December, the Pennsylvania State Police opened a criminal investigation into the Aliquippa Police Department after records about Rachel Deltondo were leaked by Aliquippa police from a sensitive state-run law enforcement database to an unauthorized individual. The records contained information including the woman's driver's license number and photograph, social security number, date of birth, an image of her signature, phone number and home address, along with demographic information.
Pennsylvania State Police have interviewed multiple officers in the Aliquippa Police Department as part of that probe, but one interview State Police have been unable to conduct is with Mayor Dwan Walker, who sources say refused to meet with state investigators when they called him earlier this year. Sources with knowledge of the Pennsylvania State Police's investigation into the Aliquippa Police Department and the City of Aliquippa say it remains active and ongoing.
Mayor Dwan Walker never returned messages left by the Beaver Countian in February seeking comment. Walker could not be reached for comment at the time of this report.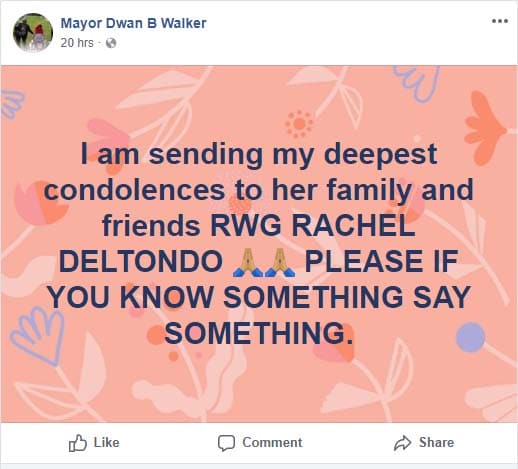 See Also:
– Investigative Report: Sensitive Justice Network Info Leaked Out Of Aliquippa Police Department
– Source: Aliquippa Mayor Dwan Walker Called At Midnight And Threatened Me
– Inspection Of Aliquippa Mayor Walker's Ethics Statements Raise Questions
– Aliquippa Cited After Lying To The Department of Environmental Protection
– Chairman Of Aliquippa Zoning Board Resigns – Expresses Concerns For City
– Aliquippa Mayor Calls For Boycott – Beaver Countian Begins Receiving Death Threats
– Aliquippa Mayor Says He's Filed Criminal Charges Against The Beaver Countian
– Pennsylvania State Police Open Criminal Investigation Into Aliquippa Police Department
– Aliquippa Mayor Dwan Walker Refusing To Cooperate With State Police Investigators
– Pennsylvania State Police Execute Search Warrant At Aliquippa City Building
– FBI Among Agencies Conducting Years-long Investigations Into County Corruption