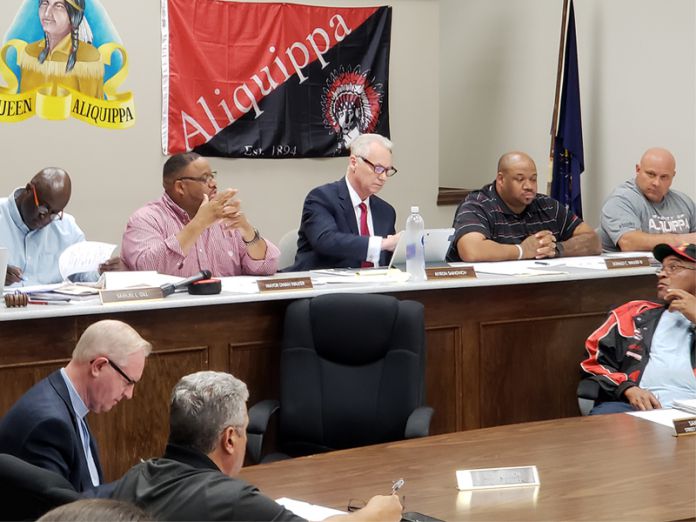 Aliquippa Councilman Matthew Mottes is accusing City Solicitor Myron Sainovich of misleading the news media about recent events involving the police chief.
Councilman Mottes gave an interview to the Beaver Countian last night where he talked about the ongoing criminal investigations by Pennsylvania State Police into the Aliquippa police department and its chief. Solicitor Sainovich gave an interview to KDKA today in which he says Aliquippa City Council is not aware of any illegal activities by Chief Couch.
"There are no allegations that he has done anything illegal," Sainovich told KDKA's Brenda Waters. "If we believed that he would have been suspended without pay."
Sainovich's statement to the press infuriated Councilman Mottes, who insists the only reason Chief Couch was suspended with pay is because that is what attorney Sainovich advised.
"Council members are fully aware of a criminal investigation being conducted into the City and the police department, including Police Chief Donald Couch," Councilman Mottes told the Beaver Countian today. "Myron Sainovich is aware of ongoing criminal investigations into the Aliquippa police department including Chief Couch."
Mottes alleges that Sainovich is intentionally misleading the news media — and in turn the public — about realities in the City of Aliquippa. Mottes said that attorney Sainovich was present when discussions were held by City officials about alleged illegal activities involving the police chief.
Attorney Myron Sainovich told the Beaver Countian it was not his intention to mislead anyone.
"There were some things that came forward from certain sources that said there were problems with the timesheets," acknowledged Sainovich. "There were discussions about timesheets and about whether there were any discrepancies, but I don't have anything."
Attorney Sainovich said although he is aware of allegations of wrongdoing involving Chief Couch, no charges have been filed against him and he has no specific evidence to substantiate those claims.
"Until such time as a charge is levied, as far as I know, we are all still innocent until proven guilty," said Sainovich. "I do not have any definitive facts that Mr. Couch had conducted himself in any criminal matter, or that anyone else in the City has conducted themselves in a criminal manner, nor do I know exactly what the target of the investigation is."
Confidential sources for the Beaver Countian have said they were interviewed by Pennsylvania State Police about Chief Couch involving allegations other than issues with timesheets.
"I do know that Mr. Mottes has had more contact with Pennsylvania State Police than anyone else," said Sainovich. "There could be something there that he knows that the entire body is not completely aware of yet. So I don't want to contradict Mr. Mottes (…) As of last night, the reason for the suspension as far as the motion and the vote was he was being relieved of his duties and placed on administrative leave due to personnel matters (…) I don't want anybody to think that there's anybody deliberately trying to mislead someone."
"Now he's trying to backpedal," responded Councilman Mottes, who told the Beaver Countian he does not intend to allow today's events involving Solicitor Sainovich to go unanswered.