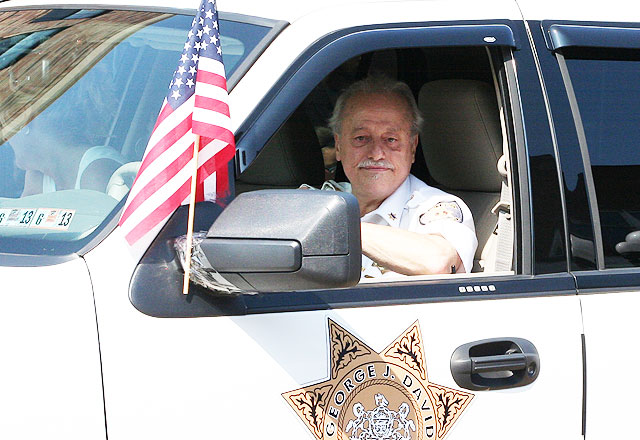 County officials have reluctantly expanded their investigation into possible abuses of power by Sheriff George David, following another series of Right-to-Know requests filed by the Beaver Countian.
The county's law department has been researching Sheriff David's use of "comp time" following an investigative report published by the Beaver Countian. That report showed the practice likely violates union contracts and county policies, and may as a result run afoul of federal labor laws. Sheriff's Deputies alleged inequities and other abuses stemming from the ad hoc program, which was purportedly implemented by Sheriff David without the county's knowledge.
Another series of Right-to-Know requests filed by the Beaver Countian sought copies of contracts, or other agreements Sheriff David may have made, to provide security services for corporations and other private organizations. The county abruptly shifted their policy on open records requests as a result, delaying the release of public documents.
Sources within county government say Sheriff David has entered into agreements to have his deputies provide security services for companies including Cinemark Movie Theater and Walmart. Sheriff's Deputies tell the Beaver Countian they have also provided security at private events, including fundraisers, while on-duty and being paid by the county.
An examination of budgetary documents appears to show both corporate funds and taxpayer monies were used at various times to pay for the private security efforts.
A search of county records shows any contracts Sheriff David may have signed for security services were never ratified by the Commissioners as required by law. A previous investigation by the Beaver Countian showed Sheriff David signed an advertising contract with the Pittsburgh Post Gazette without the approval of Commissioners. The county's law department determined that contract was effectively invalid, although the Commissioners subsequently took no action on the matter.
But Commissioners may be forced into action if Sheriff David is having his deputies perform private security services while acting as county employees, a practice explicitly prohibited by state law. Beaver County Solicitor Joseph Askar, who is Sheriff David's cousin, tells the Beaver Countian his office is currently researching this matter as well.
The Beaver Countian will continue its attempts to overcome obfuscation by county officials, and to obtain public documents which may shed more light on this developing story.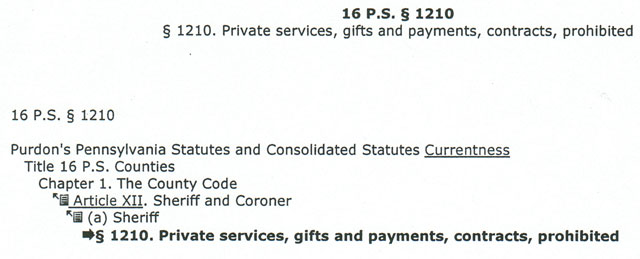 Note: In the interest of full disclosure, the Beaver Countian has released a statement regarding an incident involving Sheriff George David and this reporter.