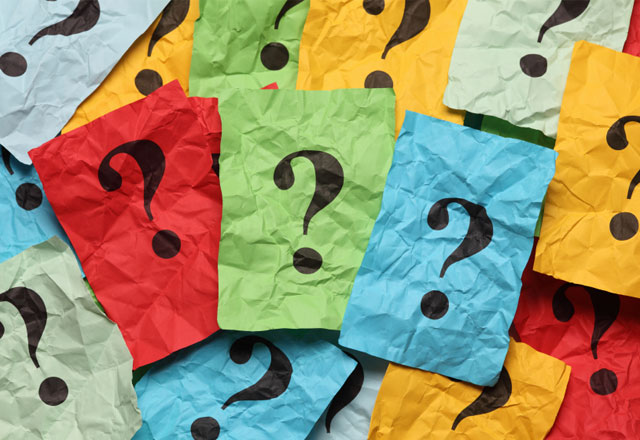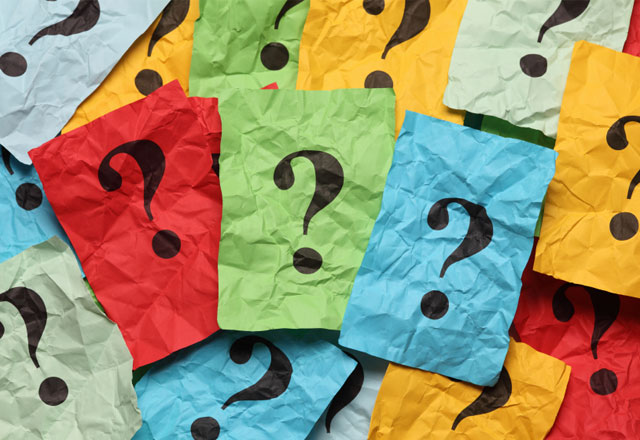 The woman who allegedly heard Larry Hicks make threats at Friendship Ridge last week is not a nurse, but a patient at the facility — Rather than preparing to commit murder, staff say the man was having a smoke when Deputies arrived, waiting for his laundry to finish — The employee who called Sheriff David directly instead of dialing 911 is a political insider with close ties. As the county's investigation into last week's incident continues, some employees of Friendship Ridge have begun using harsh language, accusing the Sheriff's Office of misleading the press and the public.
Not Adding Up
Just one day after he pleaded his Fifth Amendment Rights against self incrimination during a hearing on private security services performed by his office, Sheriff George David was the center of a news blitz, seen on all major outlets touting himself and his Deputies as heroes. Journalists flocked to David's office after he had them notified that he and his men had just prevented what would likely have been a tragedy involving mass casualties.
Sheriff David said that Larry Hicks entered Friendship Ridge "locked and loaded", ready to kill the vulnerable elderly who would have been unable to flee his attack. David said he was convinced many would have died if he and his Deputies hadn't stopped the man. "He's making threats and I think he would have followed through on those threats, but we stopped him, myself and my men stopped him, thank god," David told news crews. "This is a facility with elderly people and disabled people in wheelchairs. They can't move. We averted a tragedy here today," he was similarly quoted as saying.
But sources at Friendship Ridge tell the Beaver Countian that Larry Hicks was sitting on a bench outside of the facility when Deputies arrived. They say he was smoking a cigarette, calmly waiting for a load of his laundry to finish. It was not an abnormal chore for the man, who sources say has been living out of a Rochester home with no running utilities. "He has been doing his laundry at [Friendship Ridge], and security believes he has been sleeping on our unit that was shut down," said one employee who spoke on condition they not be quoted by name.
One nurse at the facility said some staff members were aware that Hicks had been doing his laundry on a regular basis, but many looked the other way, feeling sorry for a man they consider harmless. Staff members say he spent hours each day visiting with his mother or other residents, watching television, or just roaming the halls.
Sheriff David told WPXI, WTAE, KDKA, and the Beaver County Times that a nurse at Friendship Ridge had heard Larry Hicks making threats. "He was on the property and he told the nurse, he was looking at the calendar, counting days, he said today's the 17th, today's the day people are going to die," said David.
A report from the Sheriff's Department identifies that nurse as Cathy McCauley. But county officials tell the Beaver Countian that Cathy McCauley isn't a nurse, an employee of the county, or even an outside contractor. "I checked all of the county systems and confirmed that Beaver County does not have any employees named McCauley," said Beaver County Human Resources Director Rick Darbut. "I double checked with [Friendship Ridge Human Resources Manager] Renee Wolf and she confirmed that the woman is not an employee and does not work there."
Multiple sources have now confirmed to the Beaver Countian that McCauley is in actuality, a patient at the facility.
The press weren't the only ones told that the patient was instead a nurse. In a sworn Affidavit of Probable Cause signed by Deputy John Joe Fratangeli, he states that he "spoke with Cathy McCauley a nurse who stated that was she was [sic] in the main hallway in front of the nurses station sitting," when she heard Hicks make the threats.
Nurses at Friendship Ridge have said the woman has mobility problems, and there is "no way" anyone could have possibly confused her with being a staff member.
Sources confirm to the Beaver Countian that the Sheriff's Office has subpoenaed three people from Friendship Ridge to testify at a preliminary hearing scheduled for Larry Hicks this Thursday, including Cathy McCauley, Andre West, and Mr. Sam Rosatone Jr.
Officials tell the Beaver Countian that Rosatone was the man who talked to Sheriff David about Hicks' alleged threats, rather than calling 9-1-1.
Along with being head of security and the dietary department at Friendship Ridge, Sam Rosatone Jr. is a Midland Borough Councilman, a Democratic Committeeman, and one of Sheriff David's personal friends. Sources close to David say the two have met regularly on Sunday mornings at "Papa Duke's" in Center Township for breakfast, and are considered political allies by Democratic Party insiders. Rosatone serves on Midland Council along side Councilman and Sheriff's Deputy Kevin Lupo. Both the Sheriff's Office and Midland Borough share the same Solicitor, attorney Myron Sainovich, the man who media sources say helped orchestrate a press blitz for Sheriff David following the alleged incident at Friendship Ridge.
Mr. Rosatone did not return a phone message left by the Beaver Countian seeking comment.
Now Larry Hicks has retained council, and his attorney says the whole case against his client stinks.
"I have been retained to assist Mr. Hicks in this matter," said criminal defense attorney Gerald Benyo. "Grave concerns have been raised regarding the legality of the Sheriff's Deputies interaction with Mr. Hicks, as well as several specific factual assertions made by Deputies in the Criminal Complaint and Affidavit of Probable Cause. I am confident that additional information favorable to Mr. Hicks will soon be forthcoming."
Officials React
Beaver County Emergency Services Director Wes Hill met early today with all three Commissioners and the county's law department to discuss what is being dubbed "a serious lapse in protocol" by Sheriff George David. Director Hill later met with District Attorney Anthony Berosh to discuss the situation.
"Right now my job is to make absolutely certain that all employees of this county know to call 911 if there is an emergency," said Director Hill. Following Hill's meetings with other officials, a "Priority Memo" signed by all three Commissioners was sent out to every employee of the county, reminding them to call 9-1-1 in an emergency. "When a situation develops requiring emergency help, the appropriate action to take is to call 9-1-1, Beaver County Emergency Services," the memo reads, "it is imperative that 9-1-1 be first called to institute all necessary plans that are appropriate for the given emergency."
Law Enforcement sources say District Attorney Anthony Berosh ordered County Detectives to conduct an independent investigation of last week's incident involving Larry Hicks at Friendship Ridge. Those sources say Detectives spent much of today at the facility, interviewing potential witnesses in the case.
Note: In the interest of full disclosure, the Beaver Countian has released a statement regarding an incident involving Sheriff George David and this reporter.