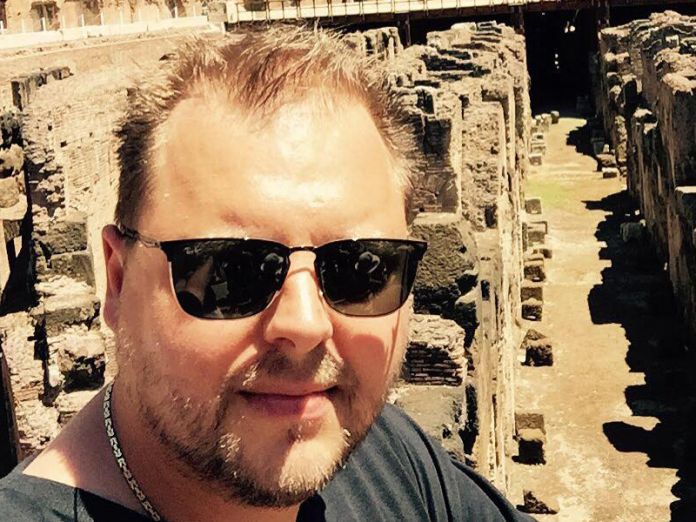 A handgun belonging to Frank Catroppa has been seized by state investigators as part of a criminal probe being conducted by the Pennsylvania Statewide Investigating Grand Jury. Catroppa is the ex-fiancé of Rachael DelTondo, who was murdered at the bottom of her parent's driveway in Aliquippa on Mother's Day of this year.
DelTondo's murder remains unsolved, but Catroppa's attorney said his client had nothing to do with her death and the handgun recently seized by state investigators is unrelated to her homicide.
"I can confirm that a gun was originally seized from (Frank Catroppa) by Aliquippa police back in 2014 in connection with an unrelated investigation," attorney Stephen Colafella told BeaverCountian.com. "He turned it over that night and it remained in their custody until just recently."
The alleged incident in 2014 did not involve DelTondo.
Colafella also confirmed information received by BeaverCountian.com from two independent sources that state investigators have now taken custody of Catroppa's gun from Aliquippa's evidence room.
"My understanding is the gun was recently seized by state investigators who are not involved in the DelTondo investigation," said Colafella, who declined further comment about the ongoing probe.
Two sources have independently confirmed to the Beaver Countian that Frank Catroppa's brother, Joseph "Jojo" Catroppa, and mother Yvonne Catroppa, have been subpoenaed to testify during secretive grand jury proceedings being held this week in Pittsburgh.
Jojo is currently awaiting trial on three unrelated cases in Beaver County Common Pleas Court for felony charges of narcotics distribution.
Yvonne had been an employee of the Beaver County Prothonotary's Office since early 2000, but abruptly retired as the Beaver Countian began asking questions about an alleged incident involving her sons, Frank and Jojo. Employees of the Prothonotary's Office told BeaverCountian.com at the time that Yvonne had anticipated the imminent publication of an article involving her family and did not want to be employed at the courthouse when the allegations came to light. Yvonne had engaged in several heated discussions with the Beaver Countian prior to leaving her position.
The alleged incident in 2014 was investigated by Aliquippa police and county detectives. No one was ever charged with a crime and the Beaver Countian decided at the time against publishing information about the allegations.
Current investigations into Frank Catroppa appear not to be limited to work being done by the Statewide Investigating Grand Jury. Two sources with firsthand information about the matter say a company belonging to Frank Catroppa was audited by the IRS back in June, which is believed to be part of a larger investigation into his dealings.
The ongoing investigation by the Beaver County Detective Bureau into Rachael DelTondo's murder has centered around Sheldon Jeter Jr., a then 17-year-old young man who in 2016 was discovered with the then 32-year-old DelTondo by Aliquippa police in a parked car late at night. DelTondo's mother, Lisa, has told BeaverCountian.com that Jeter had been obsessed with her daughter.
Sheldon's attorney, Michael Santicola, insists his client had nothing to do with DelTondo's murder and has no idea who did. Santicola told BeaverCountian.com he finds recent developments involving Catroppa interesting, and asserts that DelTondo told Jeter she was going to be called to testify as a witness before a grand jury.
"I can confirm that my client has maintained all along that Rachael was afraid and she was afraid of some people in her life," said Santicola. "She didn't identify who those people were, but it is clear it involved Aliquippa. She told my client she had been getting death threats and he told her to contact police. He told her, 'I will protect you if I can,' being the naive 18 or 19 year old boy he was at the time. Rachael's fears seem to have been confirmed."
BeaverCountian.com has learned from multiple sources that other witnesses subpoenaed to testify before the grand jury in recent weeks have included current and former Aliquippa police officers and deputies in the Beaver County Sheriff's Office.
See Also:
– Timeline: The Murder Of Rachael DelTondo