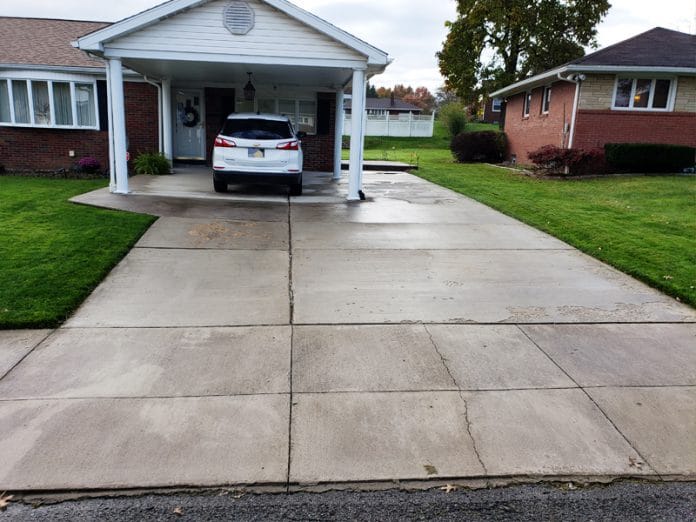 When gunshots erupted late on Mother's Day in Aliquippa, Dion Moreland says he was smoking behind a building in the 2100 block of Buchanan Street.
By the time he ran to the front yard, Moreland says he heard nothing else and saw nothing moving along the dark, unlighted expanse – not even the body of Rachael DelTondo, 33, shot multiple times and lying across the street at the base of her parents' driveway.
Moreland, 44, of Aliquippa, says he told county detectives that the killer had vanished. Moreland believes the murderer must have been on foot and fled between houses.
Moreland is believed to be as close to a witness as police have uncovered in their six-month investigation, according to multiple sources. But he's also, coincidentally, the cousin of the man whose defense attorney has said is a prime suspect, Sheldon Jeter Jr.
DelTondo first made news when an Aliquippa police report involving her was leaked to friends and news sources in October 2017. Police reported that she and Jeter Jr., then 17, had been found in a steamed-up car in February 2016.
Though he was not her student and she was never charged, DelTondo was suspended from her job as a kindergarten teacher at the Pennsylvania Cyber Charter School in Midland.
Officials have repeatedly searched Jeter Jr.'s residence and interviewed him. He has claimed a romantic relationship with DelTondo, though her family denied it. Through his defense attorney Michael Santicola, Jeter Jr., 20, also of Aliquippa, has denied any involvement with the killing and has refused BeaverCountian.com's interview requests.
Prior to her death, DelTondo had been out with Lauren Watkins, the teenage daughter of Aliquippa police officer Ken Watkins, and Jeter Jr.'s half-brother. She also is alleged to have been in a romantic relationship with another of Jeter Jr.'s half-brothers.
Moreland said Jeter Jr. is from the side of his family that he associates with very little. He said he last saw Jeter Jr. in passing about two weeks ago.
Moreland said he has worked as a caretaker for 20 years, and has spent the past year managing the assisted living facility that operates in two adjacent houses across from the DelTondo home.
He said he was working 24 hours straight the night DelTondo was murdered.
"I usually work daylight, but I am a manager, so if I get a call-off and can't close the gap I have to come in," Moreland said. "It just so happened that night I didn't have a gap closed, so I was here for midnight. It was actually Mother's Day, so I was here for 24 hours because most of the (women who work for the facility) have kids."
The shooting happened as he was taking a break, he said.
"It was so quick. By the time I got from the back to the front it was quiet again. That quick. No car, nobody running, nothing," he said. "I told the police, whoever did it, they ran straight back between those two houses. There is no possible way he could have gone anywhere else.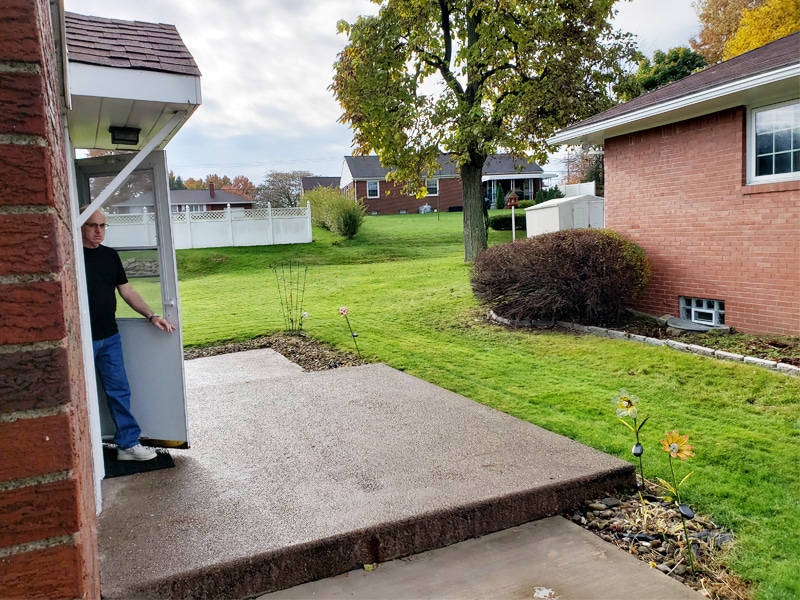 "Did I see a person, anybody? No. I didn't even see her laying on the ground," he said. "I came from this house, walked up, checked on my guys (at the adjacent house), came back out, and not once did I notice her laying there. It was dark, and I just did not look hard enough I guess."
Moreland said it wasn't until he went back into the first house and saw police lights outside that he knew something had happened on the street.
"Everything looked ok. I assumed it was the street over. I saw nothing," he said. "I told police, no car drove past me. I would have seen it no matter which direction it would have went … Nothing sped off, nothing went flying."
Moreland said the last car he saw on the road was the one driven by Lauren Watkins, as she picked DelTondo up. "I saw them pick her up, I did not see them drop her off, I didn't see her come back home," he said.
Moreland said he is in no way protecting his cousin, nor would he if Jeter Jr. killed someone.
"Like I told the detective that came to talk to me, I'm not sticking up for him because he's my cousin," Moreland said. "I'm not that kind of person. If you blatantly cold-blooded killed somebody I'm not defending you.
"I told the detective, you can question me 1,000 times, but this isn't to defend him. Just, do I feel he did it? No I don't … He's a well mannered, quiet kid … I don't think he has the patience, the mentality, to do such a thing. (The murderer) had to have been sitting right there waiting. As soon as he let off the first two shots, (Jeter Jr.) would have taken off running, he wouldn't have stood there long enough to let off that many shots, he wouldn't."
Although Moreland does not believe Jeter Jr. is capable of killing DelTondo, he does fault his cousin for one major lapse in judgement.
"He made his one big mistake and that was messing around with a school teacher. That was his mistake. That was the mistake he made. At 17 you're becoming an adult now. It's time to make adult decisions, and that just was not one of them."
Moreland said he hasn't talked to anyone on Jeter Jr.'s side of the family about the situation.
"We see each other, we acknowledge that we're family, we just don't go to family functions and sit to talk.
"Even though you're my cousin, I don't do the family functions with you, because you have this and this on your side and I don't want involved in that," said Moreland.
"So we kind of keep a separate life, which is a shame to say. Unfortunately with the world we live in, sometimes there's family you just can't associate with. I will always love you and admit that you're my family, but I don't have to be around you."
BeaverCountian.com contributing editor Lori Boone contributed to this report.
See Also:
– Timeline: The Murder Of Rachael DelTondo