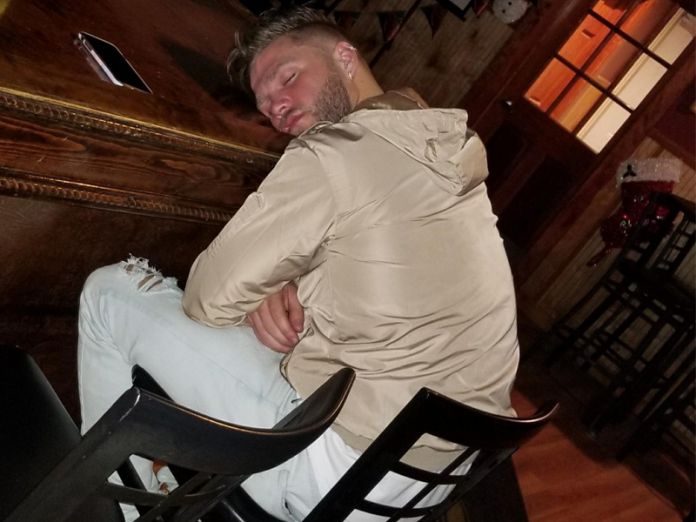 A former Beaver County Sheriff's Deputy is now a convicted felon after he pleaded guilty last week to trespassing into his ex-girlfriend's home.
Bryar Boyd Netherland, 25, was arrested by the Pennsylvania State Police back in August 2017 on charges of attempted burglary, criminal trespass, and loitering/prowling at night.
According to an affidavit filed in the case, the Pennsylvania State Police responded to a burglary alarm at a home in Big Beaver Borough at approximately 1:00 a.m. on August 1, 2017. Troopers searched the interior and exterior of the residence without seeing anyone. Later that morning, after the woman returned home from work, troopers say they were dispatched back to the home where they were shown surveillance video. State Police say the victim identified the man who entered her residence as her ex-boyfriend, Bryar Boyd Netherland. She identified the man who opened her locked door as Taylor Hays Woodrome.
BeaverCountian.com is not identifying the woman by name due to the nature of the incident.
According to court records, Woodrome pleaded guilty to a misdemeanor count of trespass on March 8 of this year, but Netherland's case lingered on.
Bryar Netherland is the nephew of Beaver County President Judge Richard Mancini, and the son of Judge Mancini's courtroom tipstaff Kelly Wolf, who is Mancini's sister-in-law. Netherland's brother, Cebran, serves as First Deputy Treasurer under Connie Javens.
Netherland's most serious charge of first degree felony attempted burglary was dismissed by a local magisterial district judge during a preliminary hearing in September 2017.
The case was originally scheduled to go before a jury in January of this year, but stalled for months as his defense attorney submitted multiple requests for continuances that were repeatedly approved by the court. In January, Netherland's case was continued until March. In March the case was continued until May. In May it was continued until July, when Netherland's defense attorney notified the court he would be waiving his right to a jury trial and instead wanted the case to be decided solely by a judge. The case was continued again until September, and then scheduled for another continuance that would have taken the trial to the end of October.
Despite the multiple continuances, Netherland's victim remained steadfast in her desire to see the case to trial.
Court dockets show Netherland entered a guilty plea on September 25 to a third degree felony count of criminal trespass after the Beaver County judiciary recused itself from the case. Lawrence County Senior Judge Thomas M. Piccione was brought in to preside over the matter and sentenced Netherland to 18 months of probation as part of a plea agreement that saw the remaining charges against him withdrawn.
Netherland was arrested again in June of this year on unrelated charges of harassment, simple assault, and unlawful restraint after police allege he assaulted a new girlfriend. Court dockets show Netherland waived his right to a preliminary hearing in the case, which is currently scheduled for trial on January 7, 2019.
Bryar Netherland is a former Beaver County Sheriff's Deputy who was hired by then-Sheriff George David in April 2014. David had used a provision in Pennsylvania County Code to allow Netherland to work as an armed Deputy in the courthouse for a year without any certification. Netherland was forced to resign as a Deputy in 2015 after being unable to graduate from the Deputy Sheriff Training Program.
See Also:
– Beaver County's President Judge Fires Secretary – Hires Son's Girlfriend For $53,000 Position
– First Deputy Treasurer Of Beaver County Says He Fired Warning Shots After Being Attacked At His Home
– "Mrs Beaver County" Drops Out Of State Pageant – Says Sheriff Tony Guy Greenlighted Improper Fundraiser