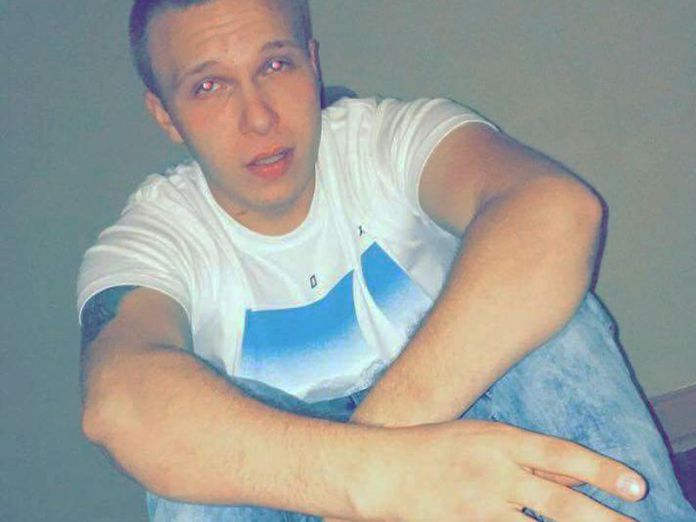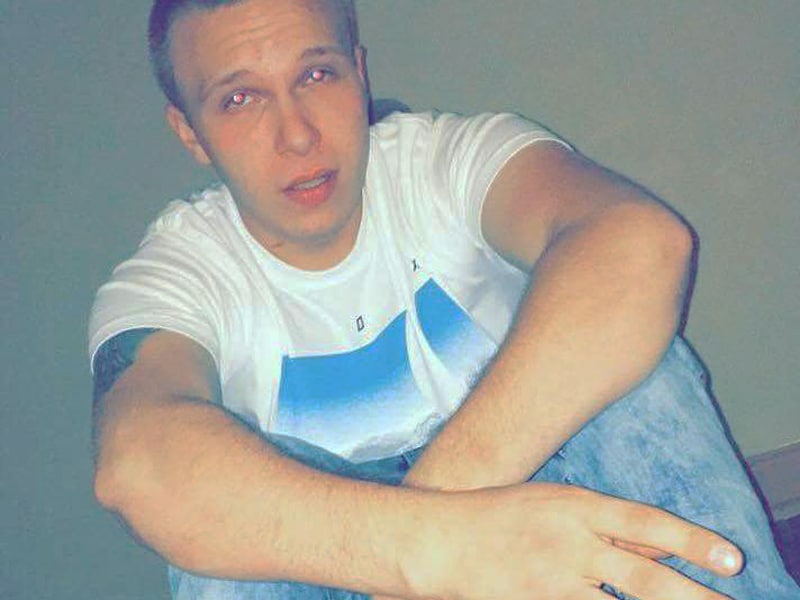 A former county inmate is boasting he got a "get out of jail free card" after faking a letter purportedly from an eyewitness to the unsolved Mother's Day murder of Aliquippa resident Rachael DelTondo.
The Beaver County District Attorney's office gave Wayne Cordes a sweet plea deal in his unrelated criminal case, and immunity regarding the letter, in exchange for Cordes telling detectives everything he knew about it. Cordes then told officials the letter was bogus.
He submitted to an FBI lie detector test earlier this month, which revealed he was telling the truth about the letter, according to Cordes and multiple courthouse sources. In fact, Cordes said, many of the details he was able to include in the letter were inadvertently provided to him by county detectives' questioning.
District Attorney David Lozier at first resisted a plea deal in Cordes' case. But his defense attorney Gerald Benyo asked for sanctions against Lozier for the seizure of Cordes' unrelated confidential defense documents during his jail cell search.
The day of the sanctions hearing last month, the District Attorney's Office agreed to the plea deal and reduced Cordes' multiple felony assault and burglary charges to misdemeanor counts of simple assault and unlawful taking — he was let out of jail the following week.
In an exclusive interview with BeaverCountian.com yesterday, 21-year-old Cordes of Hopewell said he concocted the letter as a way to get the plea deal.
Cordes said he got the idea after county detectives questioned him about a letter shortly after DelTondo's murder. He had no idea what they were talking about, he said, but his brain went into overdrive figuring out how he could use it to his advantage.
"I didn't know Rachael at all," Cordes said. "I just seen everything on the news that some girl got killed, and a week later the detectives came to me and said Lauren (Watkins) sent me a letter.
"She never did, so I didn't know where the fuck they got that information from but they were wrong. They put it right on my lap and it just happened."
Lauren Watkins, now 18, is among the last people known to see her friend DelTondo, 33, the night of her murder. DelTondo was gunned down at the base of her parents' driveway. Police have yet to make an arrest.
Lauren's father, Aliquippa Police Sgt. Kenneth Watkins, was placed on paid administrative leave after his daughter was interviewed as a witness by investigators. He was also referred by a superior officer for departmental discipline after allegedly failing to heed instructions to not enter the crime scene shortly after the murder. He remains on leave.
Cordes said he did know Lauren Watkins, but his gripe is with her father, who was his arresting officer.
Watkins, his wife Stephanie, and daughter Lauren, all spoke with BeaverCountian.com on multiple occasions following DelTondo's murder, although they did not return messages seeking comment for this article.
BeaverCountian.com published an in-depth investigative report about the "DelTondo Murder Letter" on June 12 in conjunction with a team of reporters for the Daily Mail out of New York City after Cordes' cell and his defense attorney's office were searched.
A second investigative report published by BeaverCountian.com on June 16 called into question the authenticity of the letter, which was allegedly included inside a letter mailed to Cordes by his girlfriend.
Rachael DelTondo's mother, Lisa, told BeaverCountian.com that following its reports, Beaver County Detectives confirmed to her they had conclusive information that the letter was not authentic.
But Lozier commented to a Pittsburgh media outlet that the letter was not yet authenticated and could be critical to the investigation — failing to mention his office had information the letter was fake. His words led to anger in the police community that Lozier had put a target on their backs because the letter implicated a cop.
The letter led to a flurry of activity by county detectives who worked to obtain the original document, which had been torn in two by Cordes. Half was given to Benyo, who also had his offices searched.
Cordes said his plan was hatched when detectives interviewed his cellmate, who then told him it could be a "get out of jail free card."
"I said, oh yeah? That sounds like a good idea."
Since Cordes had no actual knowledge about the murder, he said he culled together information from a variety of sources to help concoct the letter.
"I had no idea (about) anything, about any of that shit. All I seen in the paper was that Watkins was involved and that was the officer that arrested me …. I knew a little bit about him from Aliquippa and from just being around. I didn't like him so I had no problem making shit up against him ….
"I did know (Watkins' daughter) Lauren. I was right across the street from her for a long time. I talked to a lot of people that told me things."
Cordes claimed he also used the investigators as unwitting assets in his scheme. "The detectives themselves told me a lot of things I didn't know the first time they talked to me."
Cordes said he used all of the information he had garnered to make up a story that he felt could plausibly be believed … at least for a while.
"I had to take an educated guess, but it was a good guess, I guess … Everything worked really well, even if it was fucked up."
Cordes took on the persona of Lauren when creating the letter, as if she had written the letter to him. In his fictitious tale of the night DelTondo died, Cordes' "Lauren" implicates her parents in DelTondo's murder.
Cordes said he fed the false story to his cellmate, who physically wrote out the letter with a red pen. Inmates only have access to writing utensils they purchase from the jail's commissary and the store does not sell pens that write in red ink. It was one of the details that originally caused detectives to believe the letter must have originated from outside of the jail.
But some staff in the facility use red ink for paperwork.
"My celly (cellmate) went down to medical and got the red pen there," Cordes explained. "Since we only had black pens we try to get other colors."
Cordes' ploy worked, leading homicide investigators on a wild goose chase and sparking international headlines before prosecutors granted the man a plea deal in his case if he told them what he knew about the letter.
His deal with the Beaver County District Attorney's Office also granted him immunity from prosecution for any criminal wrongdoing he may have done in connection with the letter – charges that could have included obstruction of justice.
"I got my plea deal," said Cordes.
After Cordes revealed the letter was fake, prosecutors asked him to undergo a polygraph examination to confirm what he was saying about the letter.
"I passed a lie detector test by the FBI," said Cordes. "The first time their little machine was broken. They had to get another one."
Courthouse sources independently confirmed to BeaverCountian.com that Cordes submitted to a polygraph examination, that he made a second appearance after technical difficulties interrupted the first test, and that the test showed he was being truthful in his confession.
Attorney Benyo also confirmed to BeaverCountian.com his client's assertions about the test. "As part of his negotiated plea bargain, Mr. Cordes volunteered to give true and accurate information to the county detectives concerning the DelTond investigation. Mr. Cordes appeared on two occasions to take the polygraph, and it is my understanding that the results confirmed the information he provided to the county detectives."
DelTondo's mother Lisa said her family had been close with the Watkins family and the letter caused her considerable grief. "Me thinking Kenny Watkins could have had anything to do with my daughter's death made me crazy."
Lisa did not hold back in expressing the rage she feels toward Cordes for interfering with her daughter's murder investigation and dragging the Watkins family through the mud.
"He was smarter than the district attorney. Can you believe it? This whole made-up thing. I can't imagine sitting there in a cell and figuring this out. To me he's almost brilliant in a bad way … He's evil … I think he's a psychopath, or a sociopath, or narcissist. He's something … He sure did play the county detectives, and I still don't hear anything from them … My soul is fractured, nothing is left but hate."
Cordes expressed regret for adding to Lisa's sorrow.
"I didn't think it was going to affect the case so much. I didn't think about any of that. The only thing that was on my mind was getting out," he said.
"I definitely feel really bad. I wish I didn't do what I did. I didn't realize it would affect someone that was grieving like that. I didn't care about the fucking cop because he's a piece of shit in my eyes."
Cordes said he did regret the impact the letter had on Sgt. Watkins' wife and daughter. He also brought up the impact his fabricated letter has had on his own life.
"I am trying to get a job. A lot of people know about that shit. It is hard to get a job now."
What follows is Wayne Cordes' fictional letter in full, crafted by Wayne to appear as if it was written by Lauren and sent to him in jail:
I bet you're surprised to hear from me, especially after what happened that night with my dad catching us and then you going to jail. I tried talking him out of it but he wouldn't change his mind about it, not after us being shot at he said. If only he'd seen how you hid me behind you to protect me that really showed me how much you cared about me and showed what kind of man you are.
You're the only person I can really trust with my life right now. I can't say too much in case they read your letters but Kaylee said they don't. I think I'm in serious trouble and I don't know what to do. My mom and dad got me into all this with this girl Rachael. They wanted me to get information from her but they wouldn't tell me why. I figured it has to be important though because my dad gave me a new phone and said I have to text him from it instead of using mine. I swear I didn't know anything Wayne, you know me I'd never do anything on purpose to hurt anyone, this is all so crazy.
We went to Hanks and then drove around. When I dropped her off I called my mom like they told me to, and she told me to find a spot to park in and my dad would meet me. That's when I heard the gunshots and seen her fall. I started to speed away I was so scared, but my dad called me and told me to stop because he was right behind me so I stopped and let him in. When we got to the end of the street he told me to stop again and I swear it looked like he had a gun but I'm not completely sure, he got out and gave it to this guy in the car he had me stop behind. I really think he shot her. He took the phone back that he gave me. He said if I told anyone what really happened I could go to jail.
I think they already know cause we went right back to her house the cops had just gotten there and even though they tried to stop him from going under the yellow tape he kept going anyways he said he had to get close to see that she was really dead. They're asking all kinds of questions now and what if they find the other phone or the gun. Will they really send me to jail? I don't want to be part of this. They can't send me if I tell them what really happened. I'm only 17 I can't go to jail!
I never thought my dad would ever do something like this. Please don't let him find out I told you. I don't know if I can trust him anymore Wayne… I don't want him to try and hurt me too… Just write Kaylee back. I'll go get the letter from her. Please make sure you shred this letter up after you read it. I really can't go to jail… You've been in trouble before, you know about the law. Please tell me what you think I should do. I really need you on this one Wayne…
Love,
Lauren Watkins
BeaverCountian.com's Contributing Editor Lori Boone contributed to this report.
See Also:
– Timeline: The Murder Of Rachael DelTondo