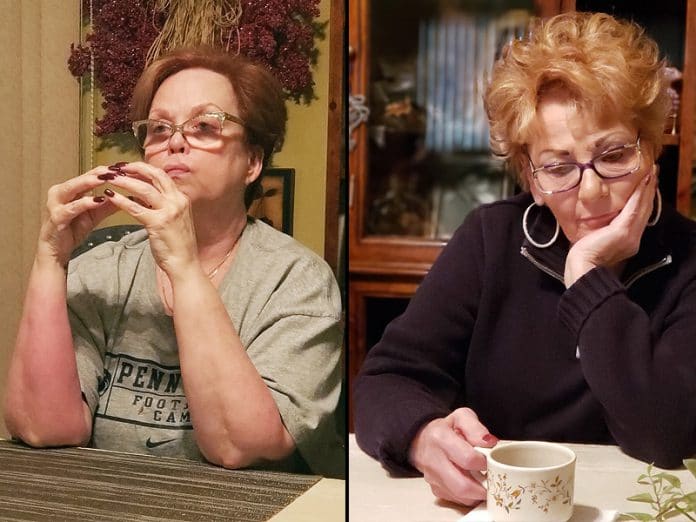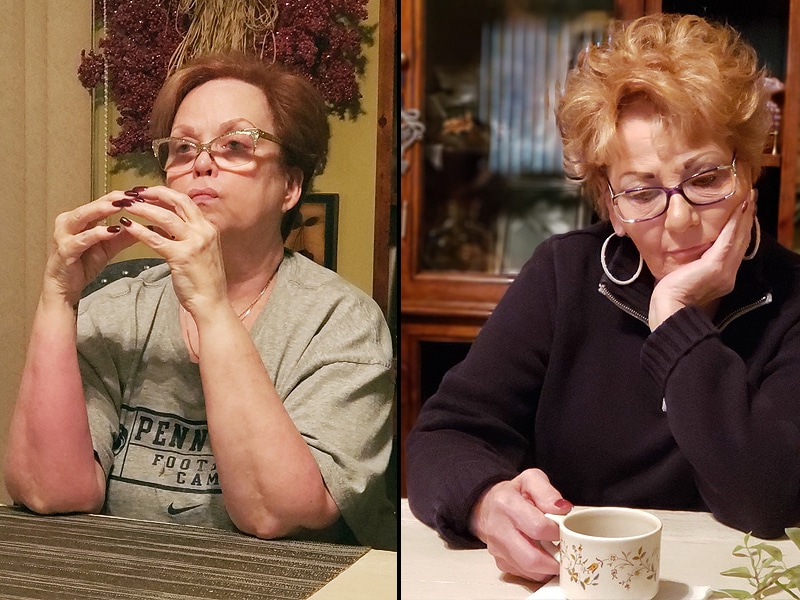 Aliquippa police have charged a murder victim's mother and cousin with assaulting and harassing family members of her ex-fiancé.
County detectives have yet to make an arrest in the May 13 murder of Rachael DelTondo, 33, who was shot at the base of her parent's Aliquippa driveway on Mother's Day.
But Lisa DelTondo, 65, and her cousin, Jacqueline Belcastro, 71 – whom Rachael referred to as her aunt – now face multiple misdemeanors for an Election Day incident at a city polling station. The two are accused of attacking Rachael's ex-fiancé Frank Catroppa's brother, Joseph ("JoJo") and their mother Yvonne ("Vonnie").
Court dockets indicate Lisa is charged with simple assault, harassment, and disorderly conduct, and Belcastro faces two counts of simple assault, and one count each of harassment and disorderly conduct.
The Catroppas had a lawyer contact authorities on Nov. 6 out of concern for their mother, who allegedly has been the subject of escalating harassment by Lisa and Jackie.
According to an affidavit filed by Aliquippa Patrolman Nicco D'Arrigo, Lisa and Belcastro "began to verbally badger and attack the Catroppa family causing a disturbance to all irrelevant parties that were at the Greek Church" polling station.
"DelTondo was screaming at the Catroppa family, and then began to threaten the family. DelTondo also began to spit onto Yvonne at which time Jojo began to protect his mother by placing himself in front of his mother. Both DelTondo and Belcastro still refused to stop harassing the Catroppas until a separate party had to intervene in the incident."
D'Arrigo wrote that it was part of escalating harassment.
"They have been driving past the Catroppa residence verbally shouting lewd language and giving gestures to Yvonne and Jojo. This has been ongoing and is completely inappropriate to parties who are not involved."
D'Arrigo continued, "To be shouting vulgar language and making lewd gestures is not only an inconvenience to the Catroppa family, but also the surrounding neighbors who live next to the Catroppas and have to deal with such childish acts."
BeaverCountian.com interviewed Lisa and Belcastro on Nov. 7, after learning Aliquippa police had opened the criminal investigation. Lisa admitted to harassing Vonnie and Jojo at the polling place, and repeated her threats against them. Belcastro expressed concern for Lisa's mental health.
Lisa has said she does not believe that Frank Catroppa was responsible for Rachael's murder, and county detectives have cleared him of any involvement in her death. The DelTondo family has, however, expressed feelings that Rachael's ex-fiancé did not treat her well.
A preliminary hearing for both women has been scheduled for Dec. 17.
See Also:
– Mother Of Murder Victim Rachael DelTondo Calls 911 On County Detectives
– Rachael DelTondo's Mother And Cousin Targets Of Criminal Investigation By Aliquippa Police
– Rachael DelTondo's Family Shares Their Struggles On The Six Month Anniversary Of Her Murder