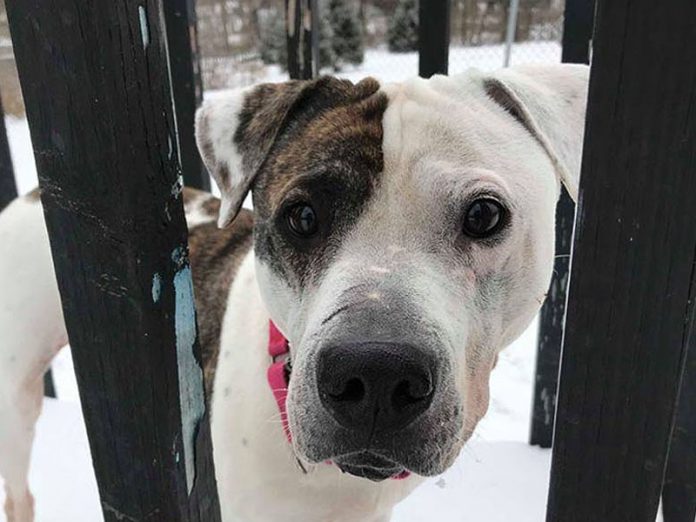 Listen To This Article:
Beaver County Humane Society officials have euthanized the Shar Pei/Pit Bull mix that attacked his owner in the parking lot last Tuesday night, and attacked a staff member on Friday.
Executive Director Susan Salyards said the 7-year-old dog named Vinny was put down over the weekend. "We made a behavior assessment," she said, adding officials were "looking out for the best interest of the public."
The dog was placed in quarantine after the incident and volunteers weren't allowed access to him. Salyards wouldn't comment on reports Vinny attacked someone else. But Center Township Police Chief Barry Kramer said an ambulance was called for the dog bite at 3 p.m. Friday. Kramer couldn't provide further information about the incident.
The initial attack happened when the dog's former owner reclaimed him nearly four months after surrendering him. Video footage of the parking lot where the attack took place indicated no provocation.
Kramer said the dog bit the unnamed man in the left leg and punctured an artery. Humane society staffers used a makeshift tourniquet to try to contain the substantial blood loss. Medics determined the wound necessitated the man being flown by helicopter to a Pittsburgh hospital for treatment.
The humane society said the unnamed man had surrendered Vinny on Nov. 30 because he had fallen on hard times. Kramer said his information indicated the man's landlord didn't allow pets and he had since found a new place to live.
The humane society wrote that the man said he had raised Vinny from a 4-week-old puppy.
The humane society said Vinny had exhibited no behavioral issues in his time there before the incident. Salyards said the man was contacted about the euthanasia decision and he "signed his dog over to us."
Humane officials had described Vinny as a "very sweet boy," who liked butt scratches and needed an adult-only home with no other dogs.
Two women on Facebook, identifying themselves as the man's nieces, vehemently defended their uncle on the site from people insinuating the man must have done something wrong. They said he loves animals and would never hurt them.
See Also:
– Beaver County Man Lifeflighted After Reclaiming Dog He Had Given Up