Beaver County's last property reassessment in 1982 had all the ugly: angry mobs, a KKK Klansman, about 12,000 appeals and, ultimately, a veritable election bloodbath the following year.
Thirty-one people sought party nominations for county commissioner in 1983, and voters overturned the entire board for the only time in at least the last 60 years.
A total of 83 candidates filed for county row office seats. Ballots were long and election night was chaotic.
For many, that election was partly retribution for the area's dire economic situation and suspected county corruption. The steel industry was nosediving. County unemployment was more than 23 percent by the end of 1982. Local tax rates spiked left and right for years as school and town boards struggled to meet costs.
But then the county was forced by litigation to revalue properties for tax purposes, which hadn't been done since the late '50s. Otherwise, counties have sole discretion on whether to reassess.
It would cost more than $3.1 million the county most definitely did not have.
It was a situation county officials couldn't win. And, in fact, the Local Government Commission of the Pennsylvania General Assembly isn't aware of any counties in the state that have defeated a reassessment court mandate.
But Beaver County commissioners now are trying to stop a new reassessment mandate anyway. They're currently awaiting a decision on their ultimate appeal to the state Supreme Court to overturn a county court decision requiring a reassessment. Successful or not, their efforts have effectively delayed the start of any reassessment until after a reelection vote this year.
The current situation and the 1982 reassessment have a few key similarities: Both were spurred by lawsuits, have roots along the same stretch of Aliquippa riverfront, and both involve Camp family members.
A J&L Steel Corp. assessment lawsuit filed in 1979 preceded the last overhaul. Now, a 2015 lawsuit filed by prominent county businessman C.J. Betters, who owns Aliquippa property once occupied by the steelmaker, is on the cusp of forcing another.
In 1982, Commissioner James G. Camp helmed the board of commissioners. Currently, his distant cousin Dan Camp holds the same seat.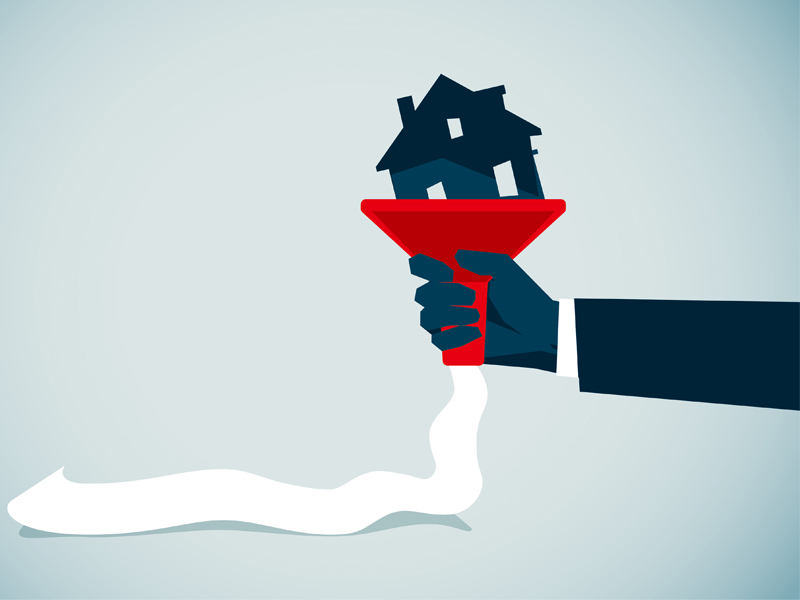 THE 1982 IMPETUS
In 1980, J&L Steel Corp. proved in a civil trial that the county was unequally and unfairly assessing taxable property.
J&L's settlement order cut its own taxes by half, and called for a countywide reassessment to be effective in 1982.
Five taxing bodies had to repay the steelmaker nearly $4.6 million. Aliquippa School District's portion alone represented nearly a third of its annual budget. Beaver County's portion was more than it spent in 1980 to operate the county jail and the Allencrest juvenile detention facility combined.
Afterward, it was revealed that J&L had offered to withdraw its appeals if the county commissioners agreed to reassess. Commissioners Camp, Eli Corak and George Pettibon decided to fight.
J&L's success paved the way for most other major companies located in the county to force future tax settlements with repercussions throughout the valley. Big hits were coming from Babcock & Wilcox and Westinghouse, among others.
As the new assessment figures emerged in June 1981, Beaver County homeowners' property values more than tripled and reflected the bulk of the county's new appraised value.
CONFUSION AND FEAR
By the end of June 1981, more than 86,000 yellow valuation cards went out to property owners, and the real chaos commenced.
To be sure, figuring out how taxes are calculated at any time is work enough. Beaver County property owners at the time were assessed at 30 percent of their properties' late '50s market values. Commissioners in 1981 decided to change that assessment figure to 50 percent, for the sake of more clarity.
So property owners not only received new higher market values, they were told more of it would be assessed. And officials couldn't tell them how that was going to translate into their tax payments – at least not right away.
The overall perception was that taxes were going to go through the roof.
Officials struggled to explain that each town, school district and the county would have to individually decide rates before property owners got answers. That would take months and up to a year in many cases.
Added to that, the boards had to set budgets while facing the uncertainty of outstanding industry appeals. Some of those appeals went on for years.
Officials also struggled to explain that the state requires the county, schools and towns after a reassessment to initially adjust their millage downward to equal the previous year's tax revenue level.
Then, more confusion came when they tried to explain that the state's "anti-windfall" clause restricts the county and towns to only a 5 percent tax increase in the first year after the reassessment, and schools to a 10 percent increase. (The current law is 10 percent for all three.)
Commissioner Camp, who tried repeatedly to spell things out at various meetings, ranted that people didn't understand how percentage caps work.
Taxing bodies could go to court to request a bigger increase, and many would.
After 1982, there would be no cap on possible tax increases.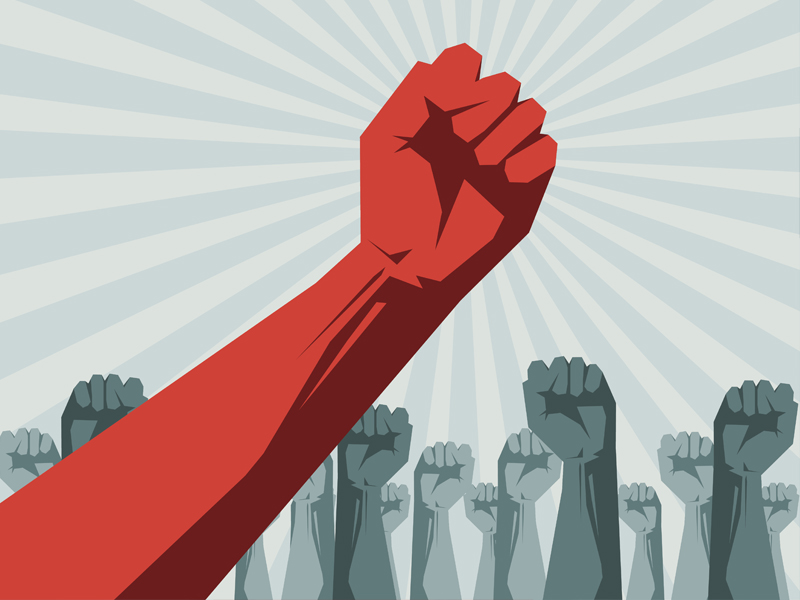 TAXPAYERS ROAR
Then-assistant county solicitor J. Lauson Cashdollar said he looked at the narrow hallway of the former courthouse to the small space inside the former assessment office and knew it couldn't handle the crowds that were coming.
"I said 'We're gonna have people killed in that hallway,'" he told BeaverCountian.com recently.
So assessment officials set up shop in the former Police Communications Center in Beaver to handle the influx of taxpayer calls and in-person visits for appeals.
A taxpayer can appeal an assessment if they think it is unfair with the hope that a more favorable assessment will be granted. They first appeal through a locally appointed assessment board, and if not happy with the result, can appeal finally to the court.
Ultimately, nearly 12,000 appeals flooded the office, including another by J&L.
Many of the same people also protested.
Their anger and antagonism only grew.
Five hundred people, mostly senior citizens, protested in the former Kaufmann's department store parking lot in Rochester. According to news reports, a Freedom man wanted to know why a home he bought four years prior for $18,000 was valued at $59,000. A Chippewa Township woman wanted to know why her home and land purchased 20 years prior for $5,959 was valued at $40,000.
People shouted about why the commissioners weren't there, while Camp muttered angrily to himself from the back of the crowd. He finally climbed to the top of a wall and was booed.
"This is an unpleasant place for me to be," he reportedly said, according to media reports of the time. "I hope you will give me credit for being here. … We were ordered by the courts to do it."
Camp said the county was installing an assessment office computer system that would reassess county properties on an almost daily basis, making future reassessments unnecessary, a claim current officials say wouldn't have been possible in the end.
The crowds were unappeased. Two hundred met at the courthouse to complain, more regularly jammed commissioners' meetings shouting they were being robbed and calling the board members thieves.
Cashdollar, who is now solicitor for the county prothonotary, remembers being at one crowded and raucous meeting. He had to sit toward the back of a packed room. When he rose to speak, people behind him yelled so much he couldn't be heard.
"I turned to face them and thank God they were sitting down because I realized what I was going to do was punch them," he said. It was two elderly men.
"Thank God I didn't. I would have been so ashamed. I would have had to leave the county." At another meeting in Rochester, Cashdollar said a man left the room in normal dress and came back in complete Ku Klux Klan regalia.
In hindsight, Cashdollar said he probably should have left that meeting.
A taxpayer group's meeting attendance surged from 20 to more than 300.
Another 500 residents met at Rochester high school, with one man claiming the reassessment was illegal because it was based on U.S. currency and not gold or silver.
The crowd cheered when he said he hadn't paid taxes for 13 years.
THE BACKDROP
As 1982 wore on, many boards elected to take advantage of the additional 5 or 10 percent tax hikes allowed with the new assessment on top of their former revenue.
Some, like Vanport Township – citing Westinghouse tax base losses – and Baden went to court to be allowed larger tax increases.
A proposed budget initially put forward by county commissioners would have required a tax increase as high as 71 percent. Taxpayers fought back.
In April, county judges took the extraordinary measure of intervening in the budget process. They issued a ruling requiring nearly $2 million in cuts, ordering reductions to specific line items and telling commissioners to live with it.
At the time, Cashdollar called the decision "breathtaking."
It meant county layoffs at the former Geriatric Center and elsewhere. The cuts were painful.
But the backdrop for many county residents was nearly apocalyptic.
J&L, Crucible Steel, Mayer China, B&W, Westinghouse, Armco Inc. and others were axing thousands of jobs. By June 1982, 12,600 people were let go. That number would skyrocket by the end of the year.
School districts cut teachers' jobs.
Long lines snaked through the unemployment office. A media outlet included a story about laid off steelworkers' depression.
THE REVENGE
The only outlet to residents' hopelessness in 1983 may have been elections.
The 1983 spring primary was a doozy with probably the county's lengthiest ballot in history.
At a candidate's forum, Camp recalled his speech on the Kaufmann's parking lot wall. "If that's not leadership, I don't know what is," he said, according to a local media report at the time.
Commissioner Pettibon said the board members were "victims of a press focus on negative issues."
Commissioner Corak did not seek reelection. He'd refused to participate in the reassessment altogether. In 1981, he'd lashed out at the steel industry and said the reassessment was the county's thanks for supporting steel's stand against foreign imports and arranging for low-interest loans for anti-pollution equipment.
They were all lame ducks for their final eight months in office.
Cashdollar said he expected the outcome. He said his father, then head of the county's emergency management, told him he believed the commissioners could survive other scandals, "but not this assessment thing."
Democrats Gerald LaValle and Joseph Widmer and Republicans Roger Javens and Mel Robinson won the nominations. In the fall, LaValle, Widmer and Javens won the seats.
Javens had been a popular one-term county controller, who had brought a county-paid life insurance issue to light, said former county controller Rick Towcimak.
Towcimak was elected to replace Javens and served as controller for the next 24 years. Now retired, he said he thinks much of the 1983 voters' anger was first instigated by the insurance controversy, but the issue was never litigated.
"When the assessment came, it just added to it," Towcimak told BeaverCountian.com, remarking on the election results. "That's not something that happens very often."
He doesn't think we'll see a similar election any time soon. "There were a lot of things going on," he said. "It was a terrible, terrible time in Beaver County in the early '80s. We were really in the hole."
Cashdollar said current commissioners should be preparing themselves for the reassessment and especially for the appeals process. "It's going to be a long, hard slog," he said.
"They need to understand it's going to frighten, aggravate and confuse people," Cashdollar said. "They need to deal with the hit without taking a hit themselves."
Towcimak doesn't foresee current officials facing a similar political outcome. "The political climate has changed," he said.
But Cashdollar sees the possibility of a repeat, citing a study of the county's finances released last year and funded by the state Department of Community and Economic Development.

The report paints a bleak picture of the county's financial future, stating in part:
"In late 2017 the county adopted a balanced budget for 2018. To do so, the county zeroed out its contribution to the employee pension plan for one year and used $1.3 million in reserves to cover its anticipated expenditures. The actions that helped the county in 2017 and 2018 — trading lower debt payments now for higher payments later, double-digit tax increases, skipping contributions to the pension plan, using reserves to cover current year expenditures — are not sustainable over the long term. Meanwhile the county's investment in repairing and replacing its core infrastructure remains modest at $700,000 in 2018 and there is no meaningful plan in place to fund needed capital improvements beyond that."
"It's going to be awful," Cashdollar said of the current financial situation, and of the commissioners who face it: "You need three strong people that want one term and will continue to do what's needed."
Editor's Note: Information in this report was obtained by BeaverCountian.com from in-person interviews with Lauson Cashdollar, Michael Kohlman, Kevin McIlwain, Rick Towcimak, and other governmental personnel and officials, public records and court documents, along with archival news coverage from the Beaver County Times and BeaverCountian.com.
BeaverCountian.com contributor Matthew LaComb provided extensive research for this report.