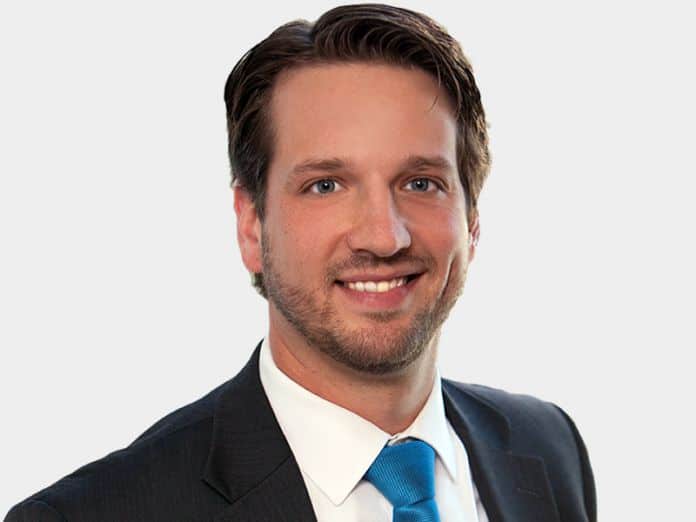 Editor's Note: Attorney Ted Knafelc has officially announced his Democratic candidacy for Beaver County District Attorney. County primary elections will take place on May 21, 2019. His announcement letter is being published in full below as received from the candidate:
Dear J.P. and the readers of the Beaver Countian:
I am writing you to introduce myself and announce my candidacy for District Attorney of Beaver County in 2019. I am a lifelong resident of Beaver County and have chosen to raise my family here. I have always had a passion to serve our community, and if elected District Attorney, I would work tirelessly to make Beaver County a better place.
Over the past several months, I have reached out and spoken with members of the Beaver County Bar Association, local and state law enforcement officials, as well as members of our community to discuss the current status of the Beaver County District Attorney's Office. I have had one profound and unanimous takeaway from those conversations: We need better leadership from the Beaver County District Attorney.
It is imperative the District Attorney be willing and capable of acting as a liaison between local law enforcement, the Pennsylvania State Police, the Pennsylvania Attorney General's Office, the staff of the District Attorney's Office, and the community at large. The District Attorney must have working relationships with those entities in order to ensure that taxpayer resources are all actively working towards the singular goal of making Beaver County a safer place to live. I have already begun forging those important relationships and will continue to cultivate them as I move forward.
Law enforcement is being looked to more and more to combat the social impact of the opioid epidemic that is plaguing our communities. This epidemic has impacted all of us in one way or another. I believe that the District Attorney of Beaver County could, and should, be a leader in this struggle. As District Attorney, I will seek to engage the public in this fight and create a dialogue of cooperation between our schools, communities, health care providers and law enforcement to help in this ongoing battle against addiction. It is imperative that we not only zealously prosecute those who are coming into Beaver County to traffic the deadly mix of heroin and fentanyl, but we must also treat those who are struggling with addiction.
I hope I can count on your support and I look forward to talking to you over the coming months about my candidacy for District Attorney of Beaver County. I also hope to hear your thoughts and ideas on how together we can make a difference in this County.
Sincerely,
Edward "Ted" Knafelc